The world's top rugby coaches are not interested in managing in Ireland due to the IRFU's control over its contracted players, according to Donal Lenihan.
For the first time since the 1997/98 season, none of the provinces made it out of the pool stages of the top European competition.
Ulster, Munster and Leinster won six Heineken Cups between 1999 and 2012 but there is a general acknowledgement that the axis has now shifted towards the English and French clubs.
While Simon Zebo, Conor Murray and Keith Earls have re-signed with Munster, Leinster have recently lost prop Marty Moore and versatile back Ian Madigan, both Ireland internationals, to Wasps and Bordeaux respectively.
And former Ireland boss Lenihan says the policy of central contracts, whereby the Union can decide on selection for the provinces, is detrimental to the health of the game overall.
"The way Irish rugby is run everything is geared towards the national team," Lenihan told RTÉ's Against The Head ahead of Ireland's opening Six Nations game against Wales in Dublin on Sunday (3pm live on RTÉ2).
"For me personally, I think the best way to have a successful national team is for the provinces to be as competitive as they can be in Europe. I'm not so sure that is happening.
"There is so much control coming from the top, in terms of when players can play"
"There's a lot of talk because for the first time since 1998 we've no team in the quarter-finals of the Champions Cup so the spotlight has gone back on to the provinces.
"We've a lot of control from the top in terms of player availability.
"From the IRFU, David Nucifora is the director of rugby – his ambition is for Ireland to win a World Cup and everything that he is doing is geared towards that.
"I thought it was interesting when Leinster got rid of [ex-coach] Matt O'Connor with a year to go. No foreign coach applied for the Leinster job.
"Now we have to ask why?
"I think it's because there is so much control coming from the top, in terms of when players can play, the amount of minutes that they can play for the provinces.
"There's very few coaches of top southern hemisphere standard are happy to come into a system like that.
"To be fair, that system has been very successful over the years but for some reason it certainly isn't working.
"I would like the IRFU to come out and let the people know. Fine, if everything is geared towards the national team then so be it.
"You've the Marty Moore scenario. Obviously, Munster needed a tight-head prop.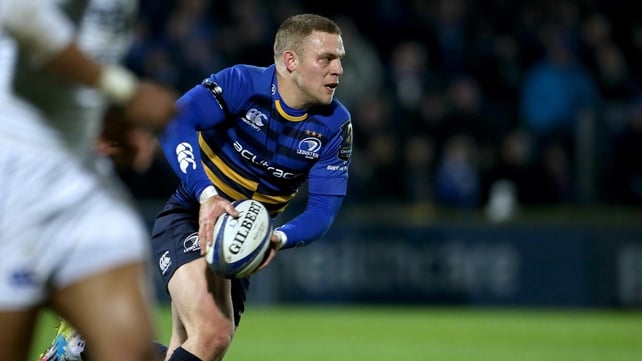 "There was a question of him being sent to Munster, the same with Ian Madigan, but the bottom line is I don't think those players wanted to go to Munster.
"And I'm quite sure Munster don't want a player coming into their squad who doesn't want to be part of the set-up.
"But also if Leinster are to remain competitive they need to have their second best players in every position in there. I saw Dai Young [Wasps director of rugby] made a comment when he signed up Marty Moore.
"He reckoned to be competitive in Europe you needed four top quality tight-head props."
Ireland v Wales is live on RTÉ2 and RTÉ Radio 1 from 2pm on Sunday and there will be a live match tracker on RTÉ.ie/sport