Test rivals Joe Schmidt and Vern Cotter are already plotting behind the scenes to pull off their "ultimate goal" of forming a New Zealand coaching dream team, according to Paul Tupai.
Former Samoa number eight Tupai underpinned Bay of Plenty's Ranfurly Shield win of 2004 that put Schmidt and Cotter on the coaching map, and 11 years on he believes the two Kiwis harbour a private long-term plan to team up again with the All Backs.
Tupai still churns out quality performances with Championship club Bedford Blues aged 40, but will forever rate taking the Ranfurly Shield off Auckland among his finest moments in more than two decades of rugby.
And he believes Ireland boss Schmidt and Scotland chief Cotter are perfect All Blacks coaching candidates, as the old friends prepare for their first Test clash in Saturday's RBS 6 Nations finale.
"I think coaching the All Blacks together is probably their ultimate goal," Tupai told Press Association Sport, of Schmidt and Cotter's career plans.
"I don't really know how it works in New Zealand for that, I assume you have to get in line and wait your chance. But there's no doubt they would want to be in that handful of coaches that will be getting the job at some point down the line.
"I think they have to be in that category to be honest, with everything they've achieved already, and no doubt with more to come.
"I wouldn't be surprised if they already have a plan to be fair, to try to get back there together. And they've definitely got to be up there.
"They've gained a huge amount of respect in rugby circles right across the world for what they've achieved, and that carries a lot of clout I think."
"I think coaching the All Blacks together is probably their ultimate goal"
Former Bay of Plenty number eight Cotter took the reins with Scotland this season after a hugely successful stint with French giants Clermont Auvergne.
Cotter drew Schmidt into his Bay of Plenty backroom staff straight from teaching in 2003, and the duo pulled off the province's first Ranfurly Shield victory in their one campaign together.
After that surprise 33-28 victory over Auckland, Schmidt swapped Bay of Plenty for the Blues, while Cotter became forwards coach at the Crusaders.
Schmidt later joined Cotter's coaching staff at Clermont before striking out on his own in his trophy-laden stint with Leinster.
Tupai made his 100th Bay of Plenty appearance in that famous Ranfurly Shield win, and believes Schmidt and Cotter were the perfect coaching foil even back then.
Current All Blacks boss Steve Hansen's contract expires in 2017, by which time Tupai believes his two former coaches could be ready to step into the breach.
"Vern's a Bay boy by heart so he was a passionate coach, and him bringing Joe in just levelled things out a bit really," said Tupai.
"Back then he was more the go through them, smash through them and be tough as rugby players, then you had Joe at the back there saying 'we can go around them'.
"He was the level-headed and calm one who brought everything back down to the right level.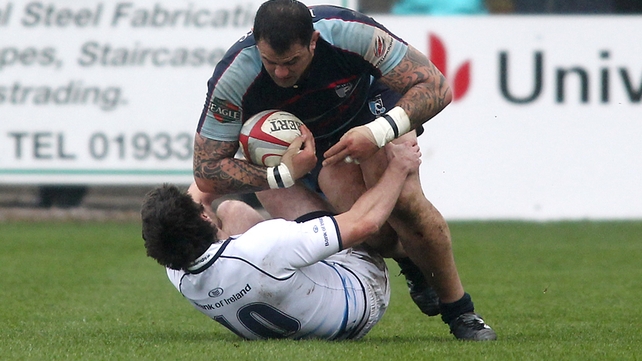 "They just complemented each other really and Joe's a good man, his background as a schoolteacher really shows when he talks to people.
"They were both extremely professional and very well-prepared coaches. They just came at it from different perspectives and that made a great blend.
"They would never leave a stone unturned when it came to preparing for a match, that's for sure.
"A lot of the backs that year would talk about and really respect Joe for the level of detail he would bring to preparations and what he would demand of them.
"He was all about skills, being able to pass to the same level off both hands, things like that, and reading the game. He would always be trying to work out a way to get around a team rather than just bash through them, and that's what he was good at to be fair.
"Vern would want to get the ball down the middle and send the forwards through opponents, but when he wanted to find a way to go around a team, that's where Joe would come in.
"So you put those two together, you end up getting through, as well as round teams."