By Tadhg Peavoy at Carton House
Ireland lock Iain Henderson believes his side's breakdown play is a key area they'll need to improve on ahead of the visit of Italy to Aviva Stadium this Saturday.
"I think we've got to look back to go forward, as the coaches are telling us. We reviewed that game [against England] and where we had opportunities to make breaks," said Henderson.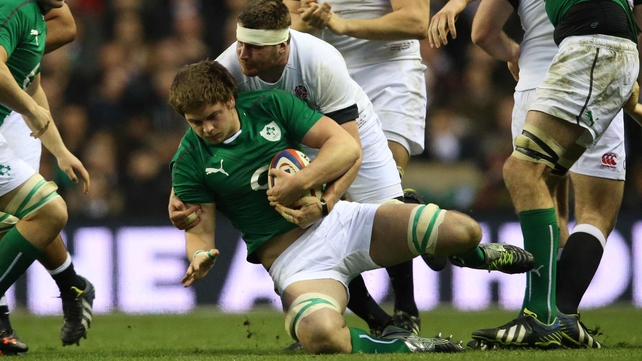 "I think around the breakdown we were a little bit sloppy at times. I think we could have gone in with our cleaners a bit better. And I think that would have opened up a bit more space out wide.
"And I think that could have resulted in our back three being able to exploit their one a little bit more."
Scrum time crucial
The Ulster forward also highlighted that getting a level playing field in the scrum is a key requirement in stopping Italy getting up a head of steam.
He said: "We know Italy have a big, disruptive pack, we know that's what they're going to try to do. We have to try to get our game right and keep their disruption to a minimum.
"I think at scrum-time especially. If we can get our scrum right, that's a big entry point for them into the game, and if we can do well there it will have an effect on the rest of our game."
Line-out and maul can still be improved
Ireland's lineout has been superb thus far in the championship: they've won 45, and also lost just three. However, Henderson says that set-piece can get even better.
"The lineout's being going very well, as has the maul. But like everything you have to look at it and be critical, and know that everything you do, can be done better," said Henderson.
"The lift can be higher; the throw can be better; the lift can be slightly more spot on; the pass to the scrumhalf [can be better].
"We'll be pleased with our performance there but we'll be looking to improve even more."
Ready to play second row or blindside flanker
Henderson was also keen to highlight that he is ready to slot into the Ireland starting team either in the second row or at number six.
He said: "I train with Ulster and Ireland in the second row and back row. I know my detail in both aspects of the positions. I know I'd be happy enough slotting into either.
"Positionally around the pitch you might have more variations; the second rows might have a bit more donkey work.
"I prefer playing six. I think you can get your hands on the ball a little bit more.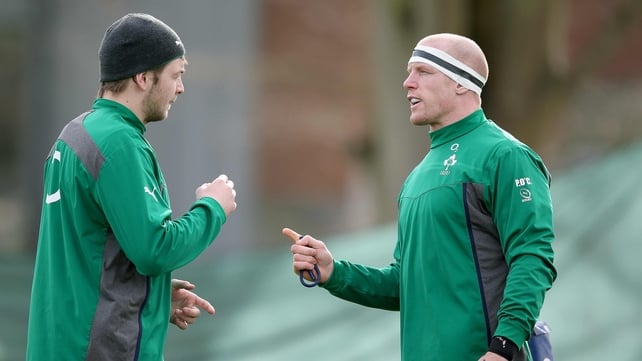 "Training with Paul O'Connell, and Dan Tuohy and Johann Muller at Ulster, they're continually giving me tips on what I can do better. Any training session with them I'm always learning from them."