By Conor O'Shea
What could have been? A great Test match, but ultimately all that counts is that we lost and the hopes of a Grand Slam finale for Brian O'Driscoll are gone.
However, once the initial disappointment fades, the RBS 6 Nations Championship is still very much to play for and in my view its destiny is very much in our hands.
If ever a Test match lived up to its billing then this it was this one at Twickenham.
It was one of those matches that you talk about, think it will be special, and despite the fact that there was only one try apiece, it turned out to be the thriller that we all wanted.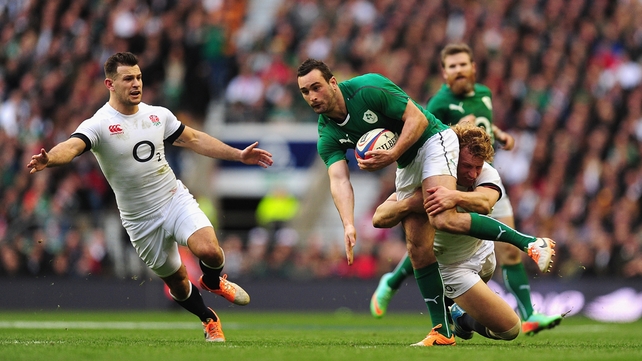 In a match of this type the coaches from the losing team will always be looking back at the 'what ifs'.
For England, if they had lost they would have been thinking of Johnny May not touching down early in the first half; for Ireland the what if is if Johnny Sexton had not kicked the ball out on the full from the kick-off with the score at 10–6 in our favour, a mistake that led to England's match-winning try.
Loads more of these moments and decisions littered the match, but from the neutral point of view - if anyone is - just look back and revel in the game that was.
To talk about this game we could talk about the defence from both sides, the intensity both sides brought to the collisions and the breakdown, the set piece, the atmosphere generated by both sets of supporters, but, to me, people go to sport to be thrilled and to be brought to their feet by brilliance and both tries did just that.
The lead up to the first Irish try was pure Joe Schmidt, but implemented by his players.
If you look back to Cian Healy's try against Clermont Auvergne in the Heineken Cup semi-final two years ago, then you will see it was set up by a Kearney offload, and the fullback was running a carbon copy of the line he ran back in around the traffic at Twickenham on Saturday.
True Paul O'Connell showed his experience in conserving the space with a small block for Kearney to go through the hole, but the latter took it brilliantly.
I always talk about momentum and energy in games and how it ebbs and flows, and when it is against you, you have to ride the storm and stay in touch because your time will come again.
Ireland were well on top and looking good to get the win, but England hung in and the try that put them back in front was pure brilliance.
If Danny Care's try had been scored by the All Blacks people would say no other team would be able to score it.
The line and offload from Chris Robshaw to Mike Brown was brilliant because it opened the space for Brown to run into, the fullback took off with his natural speed and then Care ran a line to get into the support position.
There must have been no better feeling in Danny's career when he knew with 20 metres to go he was not getting stopped and the try was his.
To do that in a proper Test match in front of your own home crowd must be pretty special. 
I said before the game - from a purely selfish perspective - that I wanted the Quins players I coach to be the best players on the pitch but for Ireland to win, unfortunately I only got the former.
If the two tries will be the memories from this game then hats off to all the players, defence coaches, conditioners and medics to give us a game of this intensity.
Physically it was frightening not just from the collisions, but also the length of time the ball was in play, and when you see one of the fittest players in world rugby, Tom Wood, going off exhausted then you know what has gone on. That game will take some getting over.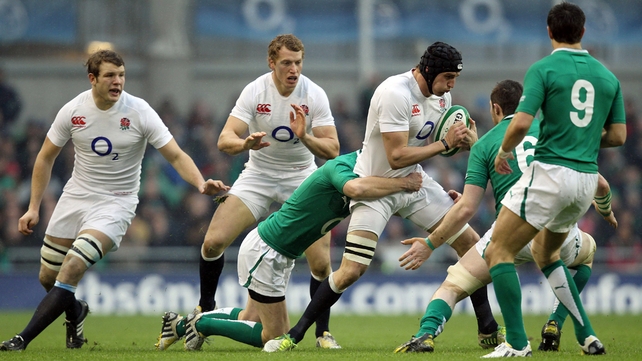 So where to now for both sides? Well for me, as I wrote earlier, Ireland with Italy to come at home and then a brittle France away are still in pole position to win the championship.
Ireland will have looked at England's performance against France, and will approach the game in the same way, with the same intent, and would be confident of getting the win. The question is can England put the pressure on us by beating Wales in two weeks? 
I think England will beat Wales, but it will be another massive Test match and they won't be take the victory by more than ten points, and that means we will still fancy our chances for the overall title and a fitting swansong for O'Driscoll at Stade de France.