By Tadhg Peavoy at Carton House
Ireland scrum-half Conor Murray has highlighted opposite number Danny Care as a huge threat ahead of his side's clash with England at Twickenham.
"I played against him last year in the Heineken Cup and leading into that week we had a good look at him," said Murray.
"He's a threat from anywhere, he'll try anything from anywhere, and he's really dangerous. He has the ability to pull off some spectacular plays."
Murray also pointed out that the entire team needs to be aware of his potential threats.
"Whoever's in the line of defence [needs to defend against him], whoever is close to the ruck. He likes to snipe. He'll throw little dinks, little offloads. I'll obviously hope to be in the backline there looking for those jinks," he said.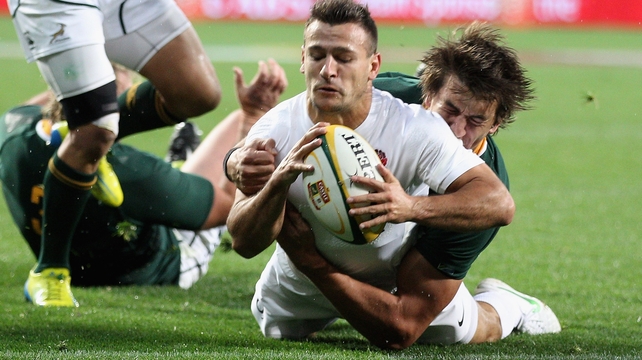 "But whoever is in that frontline, I'll be talking to them in order to make sure we keep any eye on him at all times.
"He'll go for quick-taps, he'll snipe from everywhere."
The Munster man was also keen to praise England's No 10, Owen Farrell, as a playmaker for Stuart Lancaster's side.
He said: "He's a focal point of their attack at this stage, and he's really taken ownership of the way they attack.
"He's going to be a huge leader for them.
"He's got a great skillset: a great kicker and his passing game is not something a lot of people talk about.
"On the Lions tour I got to see it up close and personal. He has a real wide range of passes, and his length of pass is huge. So, I think that's an area we have to be aware of as well."
The England backline has been touted as inexperienced of late, but Murray feels they have played like a divison with confidence.
He said: "There's Luther Burrell, Johnny May on the wing and Mike Nowell on the other wing, who are new guys, who are playing with their heads up and enjoying playing rugby, and that's dangerous.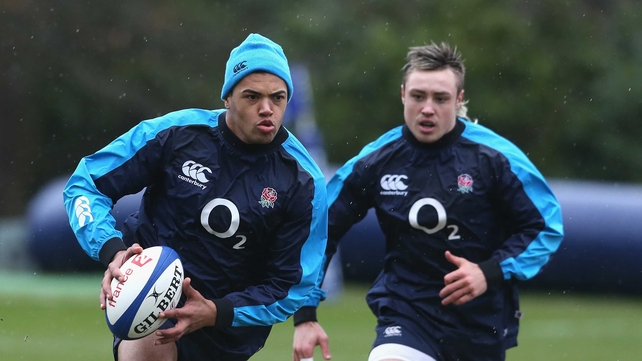 "I've played against May with Gloucester a couple of weeks ago and he's a real threat in broken field. Once he gets in behind you he's that real quick kind of player that is really difficult to stop in behind."
If Ireland defeat England on Saturday, they will claim a first Triple Crown since 2009, but Murray was keen to point out there has been little discussion of that in the squad.
"There is a Triple Crown on the line, and it's a great position to be in," he said.
"You do think about it, but Joe's [Schmidt] put us right this week, and we're knuckling down and getting down to the hard work and training and trying to train as well as we can.
"We know how hard it will be."
Murray, who has never played at RFU HQ, also referenced how the stadium lends itself to a sense of occasion.
"I've never played in Twickenham, but speaking to the lads it's a great venue to play in. And if you can play well in there the feeling of excitement doubles," he said.
"The idea of winning gives even more of a sense of achievement.
"Players in our squad have gone to hostile environments and come out with results. So, it's not a place you'd fear. But it's going to be hostile enough."
Twitter: @TPeavoy
Live television coverage of the RBS 6 Nations from 19:30 on Friday 21 February (Wales v France) and 13:00 on Saturday 22 February (Italy v Scotland and England v Ireland) on RTÉ Two and RTE.ie (Ireland only). Live radio coverage of England v Ireland on Saturday Sport (14:00) on RTÉ Radio 1 and RTÉ.ie (Worldwide).