By Conor O'Shea
Players and coaches are masters at keeping their emotions in check. They know that in sport you are only as good as your next game, but from an observer's point of view what we witnessed on Saturday has to go down as one of the most satisfying performances for years from an Ireland team.
To take on - and so convincingly beat - the team that has won the championship for the past two seasons will give everyone in the camp unbelievable confidence heading towards a monumental showdown with a rapidly improving England side.
Ireland got their game plan spot on
The post-match interview with Wales head coach Warren Gatland, in which he acknowledged the superiority of the Ireland team, came with the proviso that Ireland had played with a simple game plan and kicked a lot of ball. Actually, with those words, he was heaping praise on Joe Schmidt and his coaches, along with the players on the pitch, who implemented the game plan.
In every facet of play Ireland were superior, all the way down to the bench, and the marker was laid in the first Welsh attack.
The Dragons attacked to open up a short side, looking to unleash George North, and he was met with a ball-and-all tackle from Andrew Trimble.
They then moved the ball back into the middle, where Paul O'Connell put in an offensive tackle, and Peter O'Mahony put his head where it hurts, from which Ireland won a penalty.
In that instance, Ireland showed the Welsh they were going nowhere, every man knew their role and every man would do their job.
Discipline and territory
Ireland were disciplined in action as well as mind, and where they saw Welsh weakness they ruthlessly exploited it. Ireland's maul was dominant, so they continued to use it throughout the tie. Ireland's kicking game was also on the money, so Jonny Sexton kept turning Wales and putting the ball into space.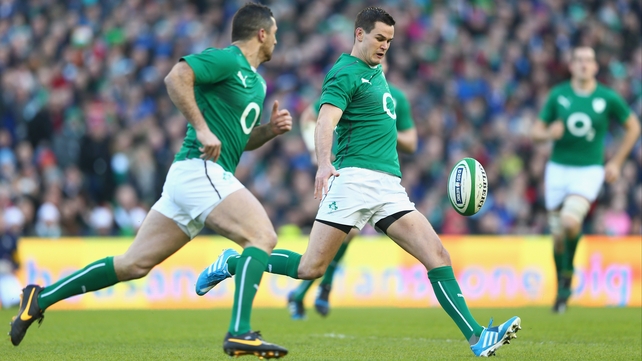 So often players get bored of doing the simple things, they think that because you have other plays that they have to be used. Well, if the opposition has a weakness then why not exploit that weakness, Ireland did and never let up.
There was so much to admire in the performance. When Ireland carried they carried not in a straight line around the corner, instead they used footwork to run at arms and not bodies, and thus they created momentum. Wales came straight and said tackle me; when Ireland did Wales had no plan B.
A performance of note from all 23 of the Ireland squad
From an individual point of view, rather than naming everyone, because to a man they were exceptional, there were stand-out performances from man-of-the-match Peter O'Mahony, who looks and carries himself in a way that you feel he can take over the mantle from Paul O'Connell as the guy who drives the team's mental edge and desire.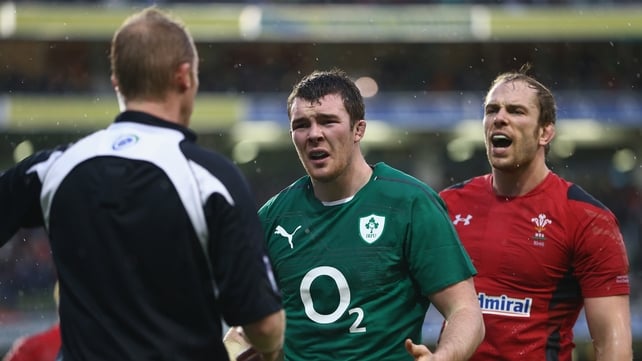 Ronan O'Gara describes O'Connell as having psycho eyes, well I think O'Mahony has that same unique character in a very positive way.
As I said earlier, Sexton controlled the game like the world-class ten he is, and all around him responded.
With the bench coming on we saw a further upturn in the performance, and the maul leading to Paddy Jackson's last score was even more satisfying as it contained replacements Tommy O'Donnell, Marty Moore, Jack McGrath and Sean Cronin. The bench had been used and was doing its job.
Onwards to Twickenham
So what now and what next? A completely different challenge. Ireland's first away game, and one against an improving England side at that.
The dream of securing a Grand Slam against France in Paris on 15 March is very much alive, and the biggest hurdle to that is the next one. Win and I don't think Ireland will be stopped, even in Paris, but winning will be a huge ask and Ireland will have to be as smart as they were against Wales and as aggressive as they were in the contact area.
England are looking to be a very good team, but I don't think they will be afforded the same space they have been in the first two rounds when they face this Irish team.
English sides struggle against the way Irish teams at both provincial and national level attack the breakdown, and this Irish team looks really good in that area.
As against Wales, Schmidt won't allow his team to run directly at what is a suffocating English defence; he'll get Sexton to turn them with his kicking game.
From an attack perspective I would expect the rookie wings Jack Nowell and Johnny May to be targeted, and he will play away from Mike Brown at full-back because there is just no point playing him into the game.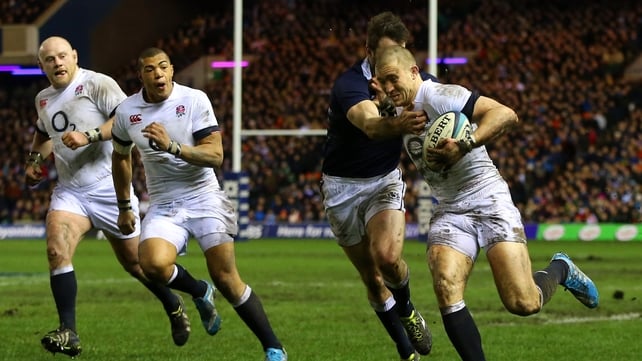 It will be a fascinating contest and it may be that even if Ireland can't win, then the results they have had to date, and the points difference they have already built up, will stand them in good stead for a championship tilt rather than a Grand Slam. But that is for another day; the next game is all about beating England at Twickenham.
Les Bleus not convincing
Looking at how France played in their first two games, I don't think they'll go to Wales and win, the night before Ireland play England in London.
Wales will be hurting, and playing at home, they'll want to show they have not become a bad team overnight, just a good team that had a bad day.