As well as a squad of 33 players and head coach Andy Farrell, you can add another 30 people onto the Irish Rugby entourage at this World Cup.
Between coaches, analysts, medics, catering and admin, no stone has been left unturned in their bid to break new ground at this tournament.
Among that posse working behind the scenes is performance nutritionist Emma Gardner, the woman tasked with fuelling the World Cup bandwagon.
It's just over a year to the day since the Lancashire native linked up with the Irish squad, joining the IRFU having helped the England men's cricket team to a World Cup win in 2019, while also working as nutritionist to the GB women's hockey side that won Olympic gold in Rio in 2016.
Her job with the Irish side was a return to rugby, having started out professionally with the Northampton Saints 10 years ago. And speaking from the Irish team camp in Tours, she says the game's relationship with food has changed hugely in a relatively short period of time.
"If I look back 10 years ago in the Premiership rugby in the UK, I think I was one of maybe two or three nutritionists working part-time two days a week. If we fast forward a decade, I think every team has at least a nutritionist and they tend to be full-time.
"I work full-time here with the men. I also lead a department of another 11 nutritionists across the Irish provinces and the other Irish teams in terms of the women's team and the sevens, so I think nutrition as a discipline has obviously hugely grown."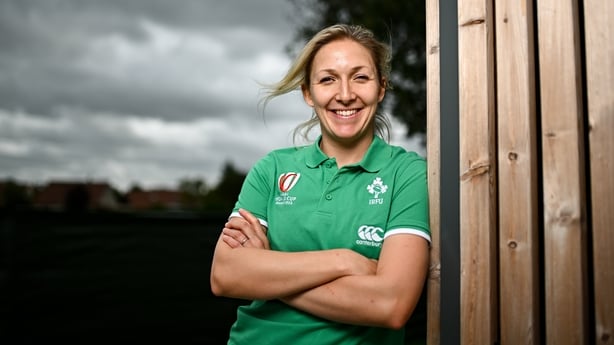 As well as Gardner leading the nutrition plan, she's also working with the team's two travelling chefs that have been brought with them to France, something that's not unique to the Irish side.
And while the benefits of performance nutrition have been recognised more by teams in the last decade, the level of education and buy-in from the players has increased even more.
"Working with these guys at international level, we all see week-in and week-out the physicality in how the game has developed and the type of game we play.
"Every collision creates a further energy demand. The time the ball is in play will influence the fuelling strategies we do, so I think there's a natural player buy-in because they feel it and experience. They know what they need to do to fuel for 80 minutes.
"I say to them all time, 'How are we looking in the last 10-15 minutes of a game?', because for me that's where my area kicks in with them, and we never want to have an excuse where we aren't winning a game because we're under-fuelled.
"There's a natural buy-in, but one of the biggest things we've seen the difference in is our recovery, how much better they feel in a shorter space of time. We've got better in our recovery especially."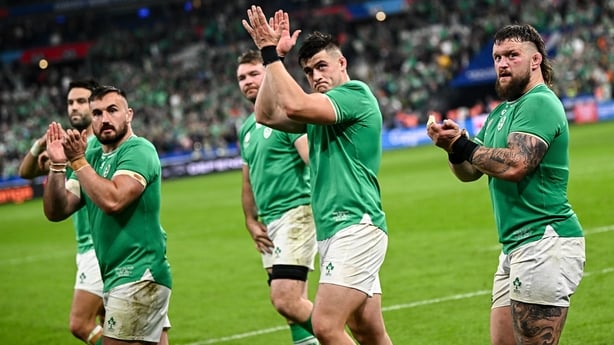 There's always room for a few treats along the way. Footage and pictures around the changing rooms following most games at the tournament will show players enjoying a beer or two, and the nutrition plans were relaxed for a few days last week when the Irish squad were given some downtime following the win against South Africa.
"We don't have rules, we have standards and the lads know those standards," Gardner adds.
"They create those standards. My job is really easy in that space. They know, they're very professional, they also need to look after their own bodies.
"We're very clear on [it], they know the time, they know the time when they can slightly relax as I've just alluded to. They can do that with food, they can do that if they want to have a drink but they also understand what's ahead of them.
"So there's a trust either way. There's a respect and I think what's really nice in this environment is we don't say you can or cannot do that. They do things at their own discretion and we all understand what we're trying to achieve. We're all on the same page with that."
It will come as no surprise that to beat the Springboks, you need food and lots of it.
In the week of a game there will be a huge variety of factors that contribute to what each player needs to load up on; their weight, the demands of their position and how many minutes they're likely to be playing.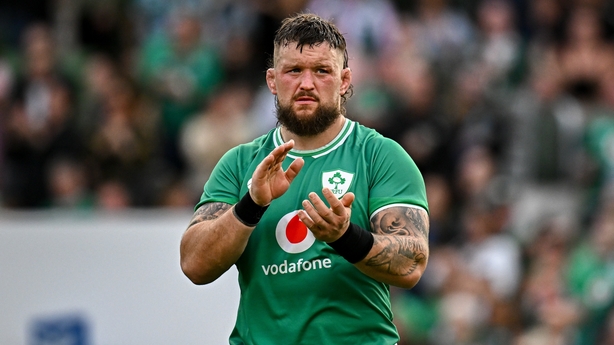 For a player like Andrew Porter (above) coming in at 114kg and likely to play upwards of 70 minutes in the front row, the day before a Test match requires a lot of fuel to be filled into the tank.
"He would be looking to eat 400-600g of carbohydrate, if you think one plate of pasta might be 80g, we're taking a huge amount.
"Our heavier days tend to be Tuesday, Wednesday and we'll make sure their calories are high. We'll drop off on Thursday, usually it's our travel day, then 'matchday minus one' is 'the day' that we focus our attention in terms of their usual day.
"Their typical day would be breakfast, mid-morning snack, lunch, mid-afternoon snack, evening meal, pre-bed; they have six opportunities to eat during the day and I'll work with the individual to see what their needs are."
The kick-off times in France present a challenge. While the opening game in Bordeaux was an ideal afternoon start, the remaining 9pm local time kick-offs require a lot of planning, both before and after the game.
"I think there's a psychology to a 9pm kick-off, we try and push our day as best we can, but for some players we try and divide the day into two; they get up, eat, they may sleep and we start again with their fueling routines.
"Sometimes the challenge is overeating, feeling sluggish because the only thing you do is eat all day so you have to tailor it and manipulate it to what they need."
As well as fueling, they also have to consider re-fueling. With a 9pm kick-off you're looking at an 11pm finish. For some players, there's little appetite to eat in the immediate aftermath of a game, which Gardner will replace with liquid solutions to get some calories into their systems, before they can tackle a real meal later.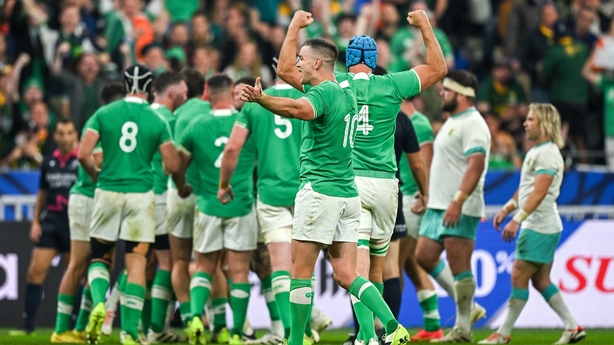 "Food first" is always the preference, adds Gardner, who says the reliance on supplements has been overstated.
"I'm yet to find a rugby player who wants to sit down immediately after coming off a pitch and eat a full-on meal.
"For a lot of them, we look to fluids, we look to alternative methods to get calories back into them, and then we almost stagger our recovery so they'll naturally go and have a post-match meal which is a little bit further on.
"If it's not a nine o'clock kick-off, we may then eat again, and again. But it really depends on the time, we have to prioritise their sleep as well.
"In the dressing room it's no surprise a lot of teams will do similar things, along the lines of a drink and then we'll implement food as we can.
"In this squad, I actually haven't had too many crazy requests. Other teams and other sports, I've had some very bizarre requests. Nothing too out there, but you sometimes get people wanting things like steak for every single meal that they have, as an example.
"But these guys are very straightforward, they love their food, which is good for me, it makes it easy, they're not fussy, my life is very simple in a way.
"They just like food and lots of it. That's basically the simple message that you'll hear from our camp."
Listen to the RTÉ Rugby podcast on Apple Podcasts, Spotify or wherever you get your podcasts.
We need your consent to load this YouTube contentWe use YouTube to manage extra content that can set cookies on your device and collect data about your activity. Please review their details and accept them to load the content.Manage Preferences
Listen to live commentary of Ireland v Scotland on Saturday on RTÉ Radio 1, of follow a live blog on RTÉ.ie and the RTÉ News app.