Scott Robertson will become the New Zealand head coach when Ian Foster departs after this year's Rugby World Cup, New Zealand Rugby (NZR) confirmed.
Appointed on a four-year deal, Robertson's contract will see him through to the end of the 2027 World Cup in Australia.
"It's an honour to be named as the next All Blacks head coach," said Robertson.
"It's a job that comes with a huge amount of responsibility, but I'm excited by the opportunity to make a contribution to the legacy of the black jersey.
"To represent your country, as a coach or player, is the ultimate honour in sport and it's humbling to be given that opportunity. I can't wait."
The 48-year-old, nicknamed 'Razor', lost out to Foster for the role after the 2019 World Cup when Steve Hansen stood down but his sustained success in Super Rugby kept him firmly in the conversation for future candidates.
There was heavy media speculation that Robertson was set to replace Foster last year after the All Blacks had a run of five losses in six tests, but after a review in August NZR decided to stick with Foster.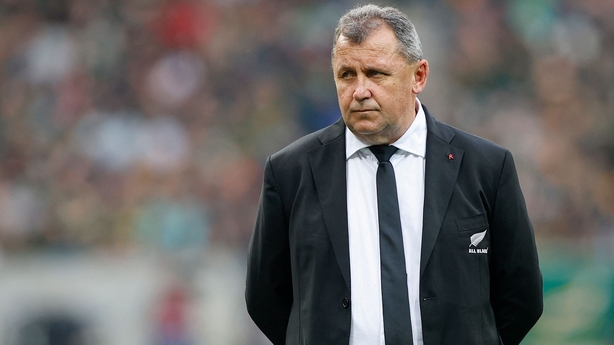 Robertson, who has guided the Crusaders to six Super Rugby titles since taking over the South Island team in 2017, made no secret of his ambitions to coach at the highest level or his willingness to take a role overseas if necessary.
Fearing few options might be left on the table after the World Cup, NZR confirmed three weeks ago it had launched an application process to settle the issue sooner rather than later.
Foster, who complained the coaching recruitment saga could prove a distraction for the team, declined to reapply for his job, leaving it a two-horse race between Robertson and Japan coach Jamie Joseph.
Robertson's appointment puts an end to the speculation but it may be of little comfort to Foster, who said he would have liked a chance to continue in the job if the All Blacks were to win the World Cup in France.
"The decision to appoint the next All Blacks head coach ahead of the Rugby World Cup was not taken lightly, but we believe it was the right decision for New Zealand Rugby and the All Blacks and will set the team up for future success," said NZR Board Chair Patsy Reddy.
A former loose forward who played 23 tests for the All Blacks, Robertson has become synonymous with the dominance of the Crusaders and renowned for his break-dancing celebrations after securing each championship trophy.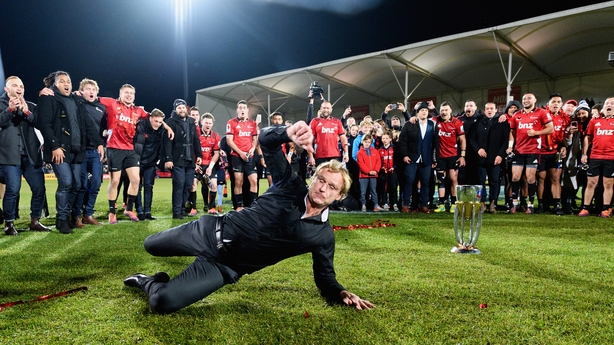 However, for all his roaring success in Super Rugby, Robertson has never coached at international level and his appointment breaks with NZR's recent tradition of picking long-serving insiders like Foster and Hansen.
With his former forwards coach at the Crusaders Jason Ryan now an assistant coach to Foster, Robertson said he had already identified his preferred staff.
Once the most feared rugby nation, New Zealand were knocked out of the semi-finals at the 2019 World Cup in Japan and have fallen back in the pack after the retirement of a slew of greats.
They are currently ranked third behind Ireland and France, and stand to lose more senior players after the next World Cup. The All Blacks are alongside Les Bleus Pool A in this year's World Cup, with a potential quarter-final against Andy Farrell's recently crowned Grand Slam champions in the offing.
"You've got what you got so you've got to make sure you perform from the start," Robertson told reporters.
"But it excites me for all the young ones, what it would require to make them an All Black and get them ready."