English rugby pundits have spent the week abasing themselves before Ireland's greatness. Hope has been entirely abandoned.
Andy Goode has implored his countrymen to try and keep it below 50. Matt Dawson declared himself optimistic - of witnessing an Irish Grand Slam sealed on home soil.
Stuart Barnes said England would likely throw everything at Ireland before admitting that everything isn't very much at the moment [Barnesy confirmed on Second Captains he had a substantial bet on Ireland at the beginning of the tournament so one imagines he'll be happy either way].
There's no motive discernible in any of this. This isn't coy Declan Kidney-style flattery, deliberately pitched to avoid riling up the opposition, perhaps even laying the grounds for a trap. That sort of thing wouldn't be in their make-up at all. They don't really do ambushes. This is an entirely guileless pessimism.
Historically, English rugby writers have been full of casual disdain for Irish rugby and not always without reason.
It was Will Greenwood's father Dickie, national team coach back in the 1980s, who famously observed that Irish rugby was in need of a brain transplant.
Somewhere along the way, Irish rugby found their life-changing neurosurgeon and now it's England who look frazzled and clueless.
Their newly installed head coach prefaced the tournament by announcing that the team he inherited "weren't good at anything". Their performances since have vindicated this verdict.
In the wake of England's humiliation against France, there was a division between those inclined to blame Eddie Jones for leading English rugby to this sorry pass and those who insisted that the man himself would never actually have presided over such a disaster.
The consensus among the English media, who moved heaven and earth to depose Eddie over the previous 18 months, is that England didn't become a rubbish team overnight and that it took careful nurturing to bring them to this level of ineptitude.
Like many a humble functionary succeeding a BIG personality, Steve Borthwick still feels like an interim coach.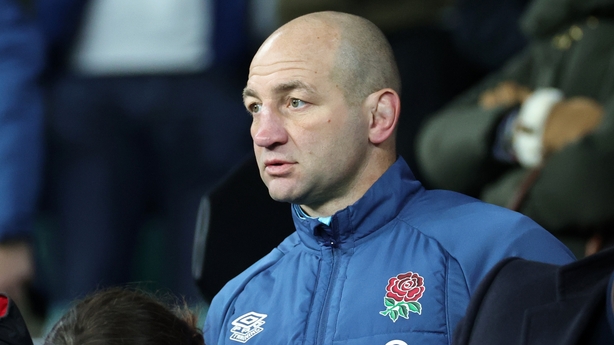 Against France, Borthwick picked the fancy team that the English media were demanding, a classic sign of weakness. Immediately after the game, while Galthie (who resembles a now clean-living 80s French rock star) and his hot-shot team of assistants cackled and high-fived, the camera caught Borthwick staring blankly into space, looking slightly traumatised.
For this weekend, he has turned in his distress to the old reliables. Owen Farrell and Manu Tuilagi return to the starting lineup for Saturday. An attempt to get the 2019 band back together, in so far as he can. (Interestingly, Tuilagi has won all six games he's played against Ireland between 2011 and 2020, a striking stat in an era when the head-to-head has otherwise been roughly 50:50).
It was Will Greenwood's father Dickie, English national team coach back in the 1980s, who famously observed that Irish rugby was in need of a brain transplant.
Borthwick's main characteristic yet is who he isn't.
Eddie Jones departed the role with the best win-loss ratio of any England coach in history, including his arch-critic Clive Woodward. He was marginally ahead of former Bath supremo Jack Rowell, who presided over the 1995 Grand Slam but spent only three seasons in the position.
Alas, the way England were trending, his hold on top spot may not have survived much longer. By the end of his second year (2017), Jones was at a 96% winning rate. In the years since, it dipped to 63%.
It was in an interview with Lawrence Dallaglio back in the heady days of 2016 - during which Jones observed "without being arrogant, I think England should always win the Six Nations" - that the then lauded head coach expounded the belief that international coaches should stay no longer than four years before handing the reins to the someone else. Evidently, the compelling remuneration package offered by the RFU in the wake of the last World Cup persuaded Eddie to abandon this belief.
On signing his new contract in April 2020, Jones announced their intention that England would become "the greatest team the game has seen".
Thanks to a French slip-up in Murrayfield, Jones guided England to the most forgettable and humdrum Six Nations title in the whole history of the competition in the Covid year. But the train started to de-rail in early 2021 and hasn't been righted since.
Things started to come apart and the environment became toxic.
In the latter phase of his reign, Eddie was going through backroom coaches the way President Trump went through National Security Advisors.
Times writer Owen Slot fired the first shot in the media onslaught against Jones, when he published his October 2021 article 'Blazing Rows, Brutal Texts, Airport Firings - Why it's so hard to work for England Rugby coach'.
In the article, Jones was generally portrayed as a cross between Malcolm Tucker and Logan Roy, overseeing a culture of fear, dispensing b*********s to his underlings with brutal frequency.
One-time All Black coach John Mitchell, credited with introducing the defensive plan which 'broke' Ireland in 2019, was dispensed with for the offence of going to watch his son play cricket for Middlesex on his day off.
Eddie, it transpired, wasn't entirely on board with the concept of the day off.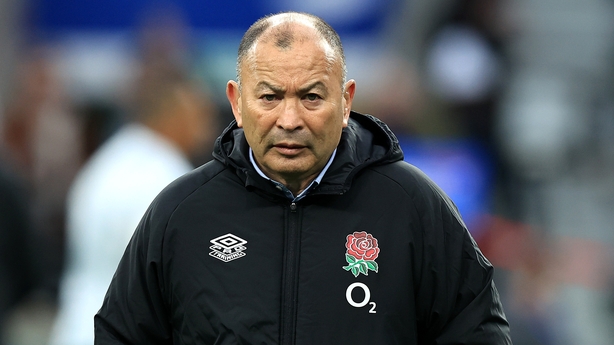 Matt Williams alleged this week that anti-Australian sentiment within the UK media had contributed to Eddie's knifing. And there are few more Australian people in the world than Jones. According to Slot's account, his native fondness for 'Pom-bashing' only intensified the more daily contact he had with the privately schooled England players.
He was remarkably cavalier about stinging English pride in other ways. Jones made plain he held the Gallagher Premiership in roughly the same level of esteem as Giovanni Trapattoni regarded the League of Ireland. Pulling up trees against Worcester Warriors was not sufficient preparation for the international arena, in Eddie's view.
As the sharks started circling late last year, Jones' media advisor and all-round hype man Dave Pembroke began prowling the comments sections of the Times newspaper, typing contributions beneath the line about the machinations of "Slippery Bill", referring to RFU chief Bill Sweeney.
Through the bad times, Eddie's backers touted his impressive World Cup record, insisting that he was a man with a plan.
By the end of last year, the plan had become rather too opaque for his employers' liking. After months of bad results and worse press, the RFU pulled the rip cord in November last and Jones was sacked.
In desperation, they turned to the safe choice, the coach of the reigning Premiership champions.
Borthwick did a fine job of reviving Leicester Tigers and leading them to the title in 2021-22. However, ominously enough, when they came up against Leinster in the Champions Cup quarter-final, they got fairly smashed.
🔊 "Their pack is the big issue, they got destroyed against France, their back row were dominated"
Sean Cronin reflects on England's numerous issues ahead of the Dublin finale #rterugby
📺 Full pod: https://t.co/G1EwLjiZAg pic.twitter.com/AgCy0awLP8

— RTÉ Rugby (@RTErugby) March 15, 2023
It seems that coaching in the Premiership, no matter how successfully, isn't the same ball game as reviving a malfunctioning international team.
The RFU could be forgiven for looking askance at their wild geese. It can't have escaped their notice that the coaching ticket guiding things at both Ireland and Leinster greatly resemble their own former coaching team, who failed so ignominiously in 2015. The greatest defence coach in the world, Shaun Edwards, a man as English as Big Jack Charlton, has spent a decade and a half in the international coaching arena, first with Wales, and now with France.
Rather obscenely, there remains an even chance that England will go further than Ireland in the World Cup, thanks to World Rugby's bone-headed insistence of running the draw three years early. In 2023, this has given us an absurdly lop-sided draw. To reach the last-four, England will likely have to get through Argentina, Japan and Wales/Australia. Ireland, by contrast, will have to overcome South Africa, Scotland and France/New Zealand.
The England players have sure talked a strong self-flagellation game all week, vowing never again, etc.
Captain Ellis Genge has promised they will "come out swinging". Freddie Steward this week was quoting the great British philosopher Yazz, observing that "the only way is up".
In a reversal of the historical norm, England are in the moral victory game this weekend.
Irish sports fans are forever on high alert when it comes to dangers of hubris. But an out-of-sorts England look ill-equipped to spoil the things on Saturday.
Ireland v England is the final game of Super Saturday with the games beginning at 12.30pm with the visit of Italy to Scotland (live on RTÉ2 and RTÉ Player).
France host Wales (2.45pm) in the middle game, looking to put pressure on Ireland to complete their clean sweep.