You'd have to go back 16 years to find a Six Nations game in Dublin where the stakes felt as high as they are this week.
England's visit to Croke Park in 2007 didn't have a trophy on the line, but remains one of the biggest days in the history of Irish rugby.
It's a day Andy Farrell has revisited throughout his coaching career. The Ireland head coach was part of an English side who were beaten from start to finish, 43-13, but the manner in which Eddie O'Sullivan's side dealt with the weight of expectation has always stayed with him.
"In regards to performing when it matters, because the Irish team at that time had to win because of the occasion in Croke Park," Farrell says, as he looks back on that day at GAA HQ.
"How they attacked that game and pushed themselves from the first minute. I think, thinking back, on the first kick-off, I think they played wide form their own '22 and clearing at 70 or 80 metres, rather than just being conservative.
"They were playing to space and how they went after that game, getting the balance of the right emotion but, at the same time, playing the game that was in front of them was fantastic in regards to dealing with the crowd and occasion."
Saturday's visit of England to the Aviva Stadium doesn't carry the same emotional weight as Croke Park in 2007, but with Ireland standing 80 minutes away from just a fourth Grand Slam title, and first ever to be won at Lansdowne Road, it's certainly the most highly anticipated Six Nations game of the last 16 years.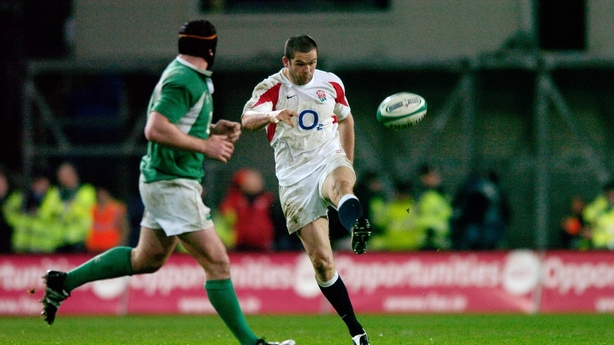 There's no avoiding those high stakes, and under Farrell in particular this Irish side have become comfortable dealing with the big occasion.
And while the size of the occasion will no doubt factor into this week's preparations and motivations, Farrell insists that come 5pm on Saturday evening, the only thing that matters will be the rugby.
"All this stuff that you guys are going to be writing over the next 48 hours, it all becomes part of the circus, doesn't it?
"In reality, anyone who's ever played in a big game, when you get over that white line all bets are off. It's business time, isn't it, all the emotion gets taken out after the first five minutes anyway and then you've got to be at your best.
"Getting the balance right. To me, desperation is an illness. You want to stay away from that.
"You can't be accurate if you're desperate; being calm enough to be yourself, being controlled enough to be accurate when it matters is a temperament that we're all chasing.
"Gone are the days, you know, it's 20 years ago now when people were banging their heads against a wall. To navigate yourself now around a rugby pitch for 80 minutes is mentally draining, not just physically draining to make sure that you're staying in the moment," he added.
On top of the Grand Slam bid, Saturday's game will mark the 60th and final Six Nations outing for captain Johnny Sexton, although Farrell does expect him to have one more outing at the Aviva Stadium in the World Cup warm-up games this summer.
World Rugby Player of the Year Josh van der Flier will also win his 50th Irish cap, a week on from one of his most important outings in green, stepping in as lineout thrower for the second half of the 22-7 win against Scotland.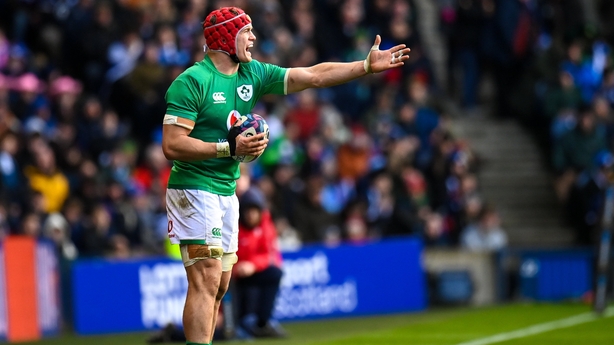 "He's actually goal-kicking this weekend," Farrell laughs.
It's been a remarkable two years for Van der Flier, who was struggling to keep his place in the Irish side back in 2021, and barely featured in the discussion over Lions selection at the time.
And Farrell says his growth in recent seasons is a mark of his determination.
"Wow, what a couple of years for Josh.
"You go back to his story, all this is because of competition for places in Leinster and in Ireland. Will Connors coming on to the scene, etc; Josh was one of the guys who put his hand up, had a word with himself and said 'this is up to me'.
"Since he's done that, he's never looked back and he deserves all the credit he gets, because he's unbelievably diligent as far as his preparation is concerned.
"How he attacks every game is just phenomenal to watch, isn't it?
"It's fantastic that he is able to play his 50th game - it's pretty fitting isn't it - a game like this."
In a rarity for this fixture, Ireland are overwhelming favourites to win and secure their title, and it's as much due to England's recent form as it is Ireland's.
Steve Borthwick's side fell apart against France a week ago, and their 53-10 defeat was the biggest they've ever had at Twickenham.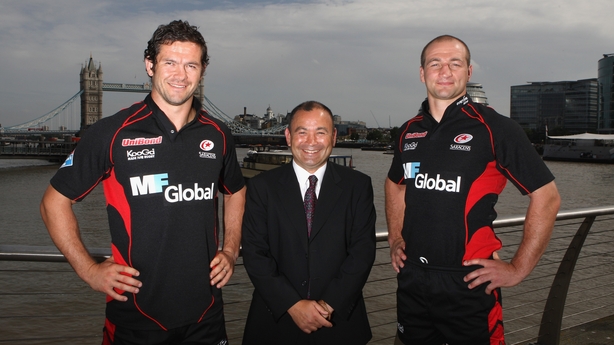 But Farrell hasn't been moved by last week's result, and insists Borthwick - who he has played with, coached, and coached alongside - will have England fully motivated to spoil the Grand Slam party.
"He's an outstanding coach. When I worked with him on the Lions, I mean, the proof's in the pudding isn't it, really? Ask the players, they're the people that matter and to a man everyone was raving coming back from the Lions tour.
"Steve doesn't rest on his laurels either. He'll be enjoying this challenge as well, to make sure he gets better as a coach and there's no doubt about it that he'll get it right with England.
"I know the quality of player that they've got, and watching them also in the Six Nations and in patches we've seen in their attacking game when it has been flowing, they're as dangerous as anyone in the competition.
"So I think they'll have the emotional edge, obviously. There's no better tonic, is there, than getting back out there and playing again and putting a few things right?
"I suppose in many ways this is the perfect weekend for them so we're expecting to be at their best and that's good for us, again it allows us to challenge ourselves."