Paul O'Connell says he doesn't expect Ireland's squad to be "cramming", as they prepare to test their Grand Slam credentials against Scotland and England in the coming weeks.
With the Six Nations on a break week, the majority of the Ireland squad have gathered for a mini-camp on Thursday and Friday this week, before attention turns to their Round 4 meeting with Scotland at Murrayfield on 12 March (live on RTÉ2 and RTÉ Player).
Following wins against Wales, France and Italy, Ireland remain on course for just a fourth Grand Slam in their history, and their first since 2018.
And O'Connell, who helped Ireland to one of those slams in 2009, says the current generation of Irish players are far better prepared than any he's seen before.
"I think it's just important to keep them relaxed," the Ireland forwards coach said, following yesterday's open training session at the Aviva Stadium.
"As I said, there is no fear of guys slacking off, with our lads, your only fear is that they maybe do too much.
"I think we probably did that a little bit. We tried to cram for the exam a little bit back in our day, the week of big games.
"For a lot of these guys, the work is done. It's about staying relaxed and trusting what they have done already."
Despite three wins from three, and just one defeat in the last 14 Test matches, O'Connell says he's still thriving to get more consistency out of the pack.
"It's been a mixture, I think, a mixture. I think we have been good sometimes. Both as a pack and individually, we have been good sometimes," he added.
"I don't think for the last two weeks 'sometimes' will be good enough. And that's the challenge we have as individuals and as units – scrum, lineout, lineout maul, lineout maul attack. We can't be 'sometimes players' in the next two weeks."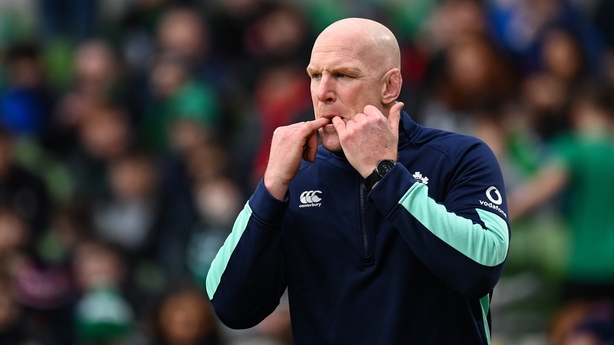 As number one in the world rankings, Ireland have been playing with a target on their backs since their series win in New Zealand last summer, seeing off South Africa, Australia and France among others in recent months.
The favourites tag doesn't seem to weigh as heavy on this Irish side as it has in the past however, while they've had to navigate their way through a number of high-profile injuries so far in the Six Nations.
And O'Connell believes the players are embracing their status as the team to beat, while at the same time not allowing themselves to get comfortable with it.
"They've always been good, they've always been very smart in terms of how they defend mauls. In terms of how they maul themselves, they've always been big and physical."
"Favouritism is something the boys are well aware that we have in most games now, and we talk about it a little bit, but we don't pay a whole lot of attention to it.
"We pay attention to getting better. It's funny, Andy [Farrell] said about the France game, if you watch the France game on TV and you just sit down and you just watch it, it's amazing. It's great to watch and you feel great about Ireland. But when you're a coach and you watch it 10 times, you see 400 you need to fix, that you get really excited about how much better we can be.
"That's the good thing about our group, we review a lot and the players take a lot of ownership in terms of reviewing, and they see how much more we need to do.
"They see how much better we can be and we have to be. The number one tag or the favourites tag is kind of irrelevant to that.
"They are good guys, so much so when they get stuff wrong, as a coach you kind of feel like it's your fault rather than their fault.
"I think these guys aren't cramming these last few weeks, they're in a good place. We just need to make sure that mentally we're in a good place when we walk out on the field and in the next game against Scotland."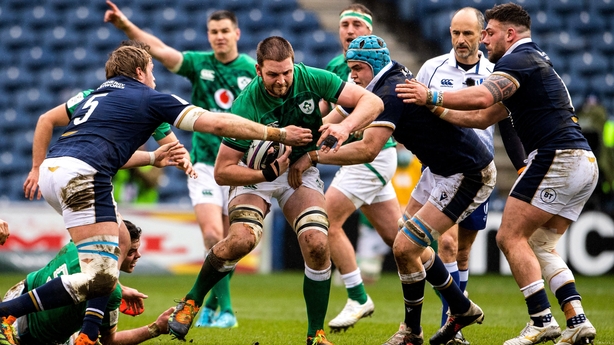 Scotland, who Ireland will also face in Pool B of the Rugby World Cup in October, saw their Grand Slam hopes ended by France last week, but know they could still win a first title since 1999 if they defeat Ireland and Italy in their final two games.
Gregor Townsend's side have shown a marked improvement in recent months, and won their first two games of the championship this season, something they hadn't done since 1996.
"It's a massive game, it's not a dangerous game, it's a massive game. If we come out of there with a one-point win, it will be brilliant for us."
And despite most of the plaudits going to their backline threats of Finn Russell, Huw Jones and Duhan van der Merwe, O'Connell says their forwards have laid an impressive platform.
"They've always been good, they've always been very smart in terms of how they defend mauls. In terms of how they maul themselves, they've always been big and physical.
"I thought when they went down to seven men, they still did an excellent job the other day against France. It probably helped that they [France] went down to seven men pretty soon after, but they still found a way to win lineout ball. They obviously brought another second row on very quickly. They won lineout ball, they mauled really well. They carry really well, they put a lot of pressure at the breakdown as well. They're an excellent forward unit and always have been really well coached."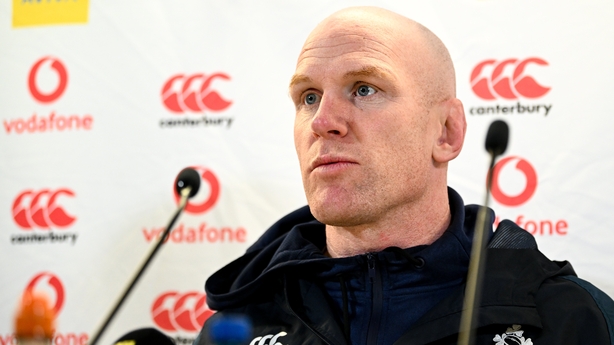 And the former Ireland captain (above) says labeling Ireland's trip to Murrayfield as a "dangerous" game wouldn't give Scotland the respect they deserve.
"It's a massive game, it's not a dangerous game, it's a massive game. If we come out of there with a one-point win, it will be brilliant for us.
"These are the games we want. It's why we played the roof closed in the Millennium Stadium, it's why we were trying to get the Maori games and took on that five-game tour [in New Zealand]. You want it hard. The harder it is, the better.
"It's one of the reasons I was happy Atonio wasn't sent off in the French game, because you want it to be as hard as possible. So that we learn as much as we can about ourselves.
"Murrayfield is a really tough place to go and more so now with the confidence that the Scottish players have. Their best players are playing really well. They've real belief in what they're doing. It's going to be incredibly tough for us, but it's the challenge that you want."
Listen to the RTÉ Rugby podcast on Apple Podcasts, Soundcloud, Spotify or wherever you get your podcasts.
We need your consent to load this YouTube contentWe use YouTube to manage extra content that can set cookies on your device and collect data about your activity. Please review their details and accept them to load the content.Manage Preferences
Watch live coverage of Munster v Scarlets (Friday 7.35pm) and Dragons v Connacht (Saturday 7.35pm) on RTÉ2 and RTÉ Player.
Follow our live scoring and updates of this weekend's BKT United Rugby Championship games on RTÉ.ie/Sport and the RTÉ News app.