The opening Six Nations weekend provided drama, upsets and the high quality test matches that we anticipated before kick-off.
Ireland and France will face off this weekend in what is already considered to be the decider in this year's hunt for a Grand Slam, although there is a long way to go in this tournament and there will be many twists and turns between now and the conclusion of the competition.
Scotland beating England in Twickenham has thrown the cat among the pigeons for England's hopes of success, while Wales had an awful opening half against Ireland which underlined the mountain of work that they must go through in the next few months.
The Irish and French continuity from last year means that they are the real contenders; nothing that we didn't know before the tournament.
Italy are bound to cause an upset, although other nations will now prepare even harder for them, knowing the potential upset that they could cause. Scotland will believe that they are genuine contenders, but we have been here before and they will need to beat Wales in the next round before they are considered real challengers to Ireland and France.
It's the first time ever that the first and second ranked teams in the world will go against each other in a Six Nations tournament, and we're hoping that the game will live up to the hype.
France were challenged more than expected by Italy. Italy played a fast and chaotic game, something that made the French a bit less comfortable than we're used to seeing under defence coach Shaun Edwards.
Their defensive penalty count was astronomical as a result. France competed poorly at the breakdown and Matthew Carley pinged them repeatedly in the first half.
Ireland will play a fast attacking game, similar to the Italians, but with a bit less chaos and more certainty.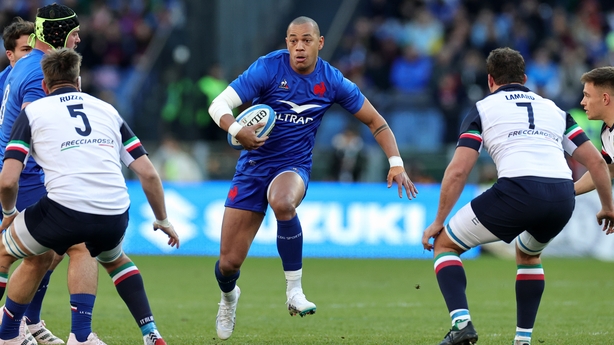 Italy and Ireland play similar styles of rugby with their pods of three forwards in the middle of the pitch and a lot of movement behind this from their backs. Italy knew they had to move the French pack around the pitch and committed to it for large parts of the game. It helps when you have the likes of Capuozzo causing havoc in possession. Ireland are no strangers to moving the play and will follow a similar blueprint in Dublin this weekend.
If France leak that many penalties against Ireland, they will offer the Irish far too many scoring opportunities with entries into their half. Ireland are efficient when they get setpieces in the opposition half, as we saw in the first half at the Principality Stadium against Wales.
The French maul came under pressure last weekend. Italy scored in the first half off a penalty advantage from a maul, the dazzling footwork of Ange Capuozzo was too much for La Rochelle's dominant number 8, Gregory Alldritt, and the Italian maestro brought Italy back into the game.
'Ireland had a discipline problem of their own in Cardiff, particularly in the second half'
Italy were also rewarded a penalty try after French flanker, Charles Ollivon, was sent to the sin bin for collapsing the dominant Italian maul. France shored things up to see out the game by legally dismantling the maul to finish the game but Ireland will be licking their lips if they get any entries.
If France are worried about their maul defence, Ireland have many set piece plays that start from a fake maul and break out into midfield. This could be the go-forward momentum that Ireland need to nullify the French power.
However, Ireland had a discipline problem of their own in Cardiff, particularly in the second half when Wales were more cohesive and challenged them. Andrew Porter was the main culprit with six penalty concessions, far too much for any player.
Porter can get caught up in attempting big plays throughout the game, sometimes unnecessarily. A loosehead prop doesn't need to be the game changer. Making big plays comes with the territory but being too clever around the tackle and breakdown situation didn't go well for Porter.
Porter will have bigger things on his mind than winning turnovers for Ireland. He will be scrummaging against Uni Atonio, the monstrous La Rochelle tighthead. Ireland's scrum will come under pressure this weekend, a huge test towards winning this Grand Slam and in preparation for bigger things to come this year.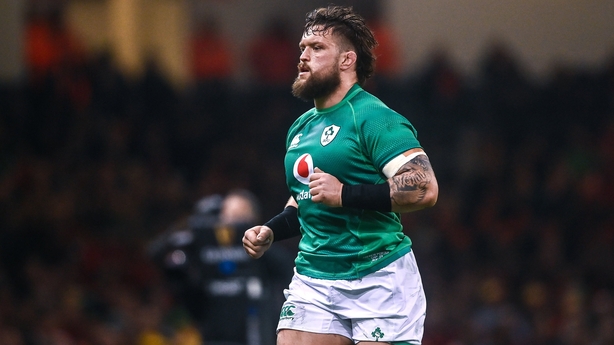 Bealham did well last weekend, but Porter will be missing his club team-mate, Furlong, who has been ruled out again for the big one this weekend.
Aerial shots of the scrum in Cardiff highlighted some of Porter's problems, scrummaging at an angle with his hips disconnected from his pack. If Ireland are going to beat France, they will need to get parity in this area to avoid being on the back foot.
Italy were able to disrupt the French attack by competing at the breakdown. Ireland have enough artillery to do the same if they can disrupt the French power early on. O'Mahony, Van Der Flier and Doris are potent breakdown threats, with the right decision making on the ground, Ireland can really disrupt the flow of Dupont and Ntamack.
Yet, France found a way last week. Despite Italy's combatant front line defence, Ntamack kept his composure throughout the first half to find the cracks. He had two classy kick passes for French tries. Hugo Keenan's work rate in the back field is going to be crucial to stop those, especially if France get on the front foot and condense the Irish defence.
This is going to be a battle of two in-form, world-class teams. France are on a historic 14-win streak, which will take a huge Irish effort to interrupt. Ireland are ranked first in the world, a feat that they achieved in the November series without having to face France.
Can they exact revenge on the French on home territory? They will be favourites going into the game but that counts for nothing when the whistle goes in the Aviva next Saturday afternoon. A titanic battle awaits.
Watch live coverage of Ireland v France (Saturday 2.15pm) on RTÉ2 and RTÉ Player, follow our live blog on RTÉ.ie/Sport and the RTÉ News app, or listen to live commentary on RTÉ Radio 1.
Watch live coverage of England v Italy (Sunday, 3pm) on RTÉ2 and RTÉ Player.