After an exciting weekend of Champions Cup permutations, the focus will now change to the more familiar format of the Guinness Six Nations.
In a World Cup year, there may be more factors to consider in the big picture of what determines success, however, that will depend on which camp you're in.
When determining the winner, it's crucial to bear in mind which home and away cycle we are in this year. You can break the tournament down to the favourites, who I would deem to be Ireland and France, those in transition but could still cause a huge upset, England and Wales, and the others, Scotland and Italy.
Ireland have their favoured tournament format, with England and France at home. However, to make them favourites as a result is to undermine the threat posed by Scotland under Gregor Townsend and completely disregards how Warren Gatland may galvanise his squad in this all-important rugby year.
Ireland may be the top-ranked team in the world but they became so without having to face France in the November series. The Six Nations gives the French a chance of turning the tide before heading into a home World Cup.
France would be my out and out favourites if they had their preferred draw. They will face Ireland and England away from home, which makes it slightly more difficult than if you were to swap their fixtures around. Going to the Aviva and Twickenham makes the task significantly more demanding than if they were to play some of their biggest matches in front of the atmospheric Stade de France.
While the main focus on this international calendar year is to win the World Cup, I believe the pressure is on both Ireland and France to win the Six Nations and to build on the consistency and structure that they have had over the past year or two. They will be judged differently to the other nations, who have either not won the tournament in a while or who are going through a management restructuring, which moves the goal posts in terms of what determines success.
Although England and Wales are capable of winning the tournament, and it's something I wouldn't put past them, their focus will be on implementing their new or revised game plans, structures and cohesion ahead of the summer warm-up games, leading into the World Cup tournament itself.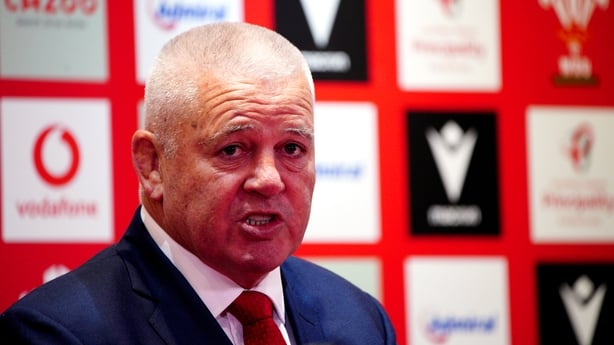 Wales, under Warren Gatland, need to look no further than their opening game. Facing the world number one ranked side, in their home ground, to kick off a fresh lease of life for Welsh rugby, is the perfect opportunity at the perfect time.
They can use Ireland as a springboard to kick on and it's often a fixture that can send Ireland on their way to success or it can frustrate them for the remainder of the tournament. Likewise, Gatland and his team get to test themselves early on and, if they are successful, the pressure will be off and they can express themselves throughout the rest of what would be considered a successful tournament.
Wales will face France away and therefore you'd have to wonder about their ability to go on and win it outright even by that game being a mammoth task alone. However, this is one of those tournaments where I feel there won't be a Grand Slam won. Teams will beat each other and four wins from five could well see you on your way to success.
England will be revitalised under Borthwick and Kevin Sinfield. With Eddie Jones' exit, you would have to think that the discipline will return to England camp and the circus persona among the public and media will stop distracting them from the cause. This can only work in their favour and you'd expect a much more focused group of talented players.
It may take a while for the system to bed in. It took Andy Farrell a November series before he was able to really lay the foundations for the following Six Nations. As a result, I think it may be too early for England to win it outright but I still feel like they will cause a lot of trouble to Ireland and France. Again, they will beat one of the top teams and that's why I'm leaning towards this being a barren year for the Grand Slam trophy.
Ireland and England will do battle in the last round of the tournament, which will worry Ireland. England will have found some rhythm and cohesion by then and could also use Ireland's status as a stepping stone to World Cup momentum, as they did in the 2019 Six Nations, although they were at a much different peak back then under Jones.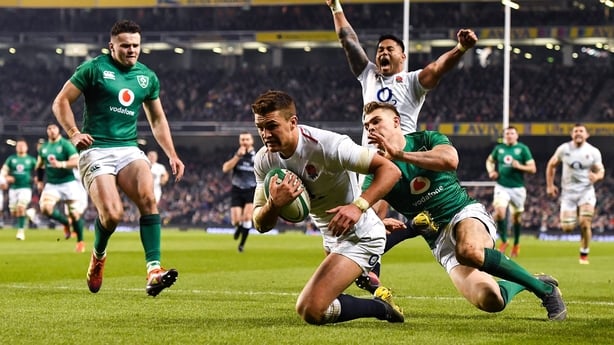 Not every team will have a similar approach to the tournament. Success for Ireland or France will be winning. For England and Wales, winning would be a huge bonus but with the changes that have been made they would settle for positive performances and a few big results.
However, I don't think that you can go out with the intention of hoping to win or giving players easy game time through rotation. Opinions will be divided surrounding how much game time the head coaches should give to fringe players to find out what their squad depth is like ahead of the World Cup tournament.
This is an important aspect of a World Cup year but the coaches will have a good feeling on their squad and won't need to risk it all during one tournament to analyse what they have in reserve.
Winning breeds winning, and breaking momentum to test your fringe players doesn't always work in the long term. It's a risk that some coaches might take but Andy Farrell takes a very pragmatic approach as opposed to wholesale changes. He might drop in one or two players that are on the other side of a tight call, but he doesn't make changes for the sake of it.
Last time round, we learned that any negative shift in momentum and confidence within the World Cup year is almost impossible to turn around, in such a short period of time.
Andy Farrell and his team will also be looking to inflict a psychological blow on their European counterparts and protect what they've built over the last 18 months.
Preparation for the Six Nations will ramp up this week before the real pressure kicks in next week leading into the opening games.