Three former Irish rugby players, two of them ex-internationals, have lodged High Court proceedings against the IRFU, World Rugby and their respective former provinces.
David Corkery, Declan Fitzpatrick and Ben Marshall lodged filings in the High Court yesterday.
All three are to be represented by Dublin law firm, Maguire McLafferty LLP, which disclosed last July that it was preparing a number of cases on behalf of former Irish players concerning concussion and brain injury.
Corkery, who represented Ireland 27 times between 1994 and 1999, including at the 1995 World Cup, is taking action against Munster Rugby, the IRFU and World Rugby.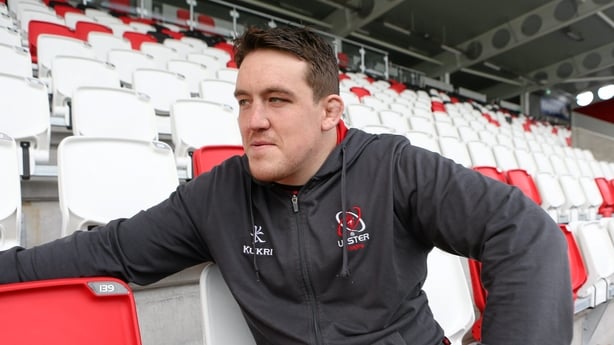 Fitzpatrick, capped seven times for Ireland in 2012 and 2013, is taking a case against Ulster Rugby, the IRFU and World Rugby. The Ulster prop retired in 2015 after suffering a series of concussions.
Marshall represented both Leinster and Connacht before, at 26, announcing his retirement in 2017 on foot of medical advice.
Dr Barry O'Driscoll, a former medical advisor to World Rugby, says there is a sense of inevitability around the development from an Irish perspective.
"It was bound to happen," he told RTÉ Sport. "It's happening in the southern hemisphere now, it goes across the board. I would imagine a lot of these will get settled out of court.
"Either well, settled or going right through to litigation, this now is a continuous process."
The IRFU has released a statement in light of the legal proceedings, insisting that player welfare is of "paramount importance".
"People in rugby have been moved by the personal accounts of former players as reported in the media," the statement read.
"Player welfare is of paramount importance to the IRFU and we are constantly reviewing safety protocols for all players.
"Our approach, based on scientific evidence, involves a commitment to ongoing education, monitoring and application of safety protocols across the game, including proactively managing elite player game time with a focus on injury prevention and oversight.
"As this is a legal matter it would be inappropriate to comment on these cases directly, which will now be handled by our insurers."
In July, proceedings were initiated on behalf of a group of professional and semi-professional players against World Rugby, the Rugby Football Union and the Welsh Rugby Union. Members of the group have been diagnosed with early-onset dementia and other irreversible neurological impairments.
The claimants, who include former Wales captain Ryan Jones and England's 2003 World Cup-winning hooker Steve Thompson, argue that the sport's governing bodies were negligent in that they failed to take reasonable action to protect players from permanent injury caused by repetitive concussive and sub-concussive blows.