They once resided in the "basement of Europe" but Billy Dardis says Ireland are targeting the world's summit in Cape Town this weekend.
Dardis has overseen an incredible rise as Ireland Sevens captain and they head into Friday's World Cup with ambitions of bettering their ninth-place finish in San Francisco in 2018, when they beat Australia in the Challenge Trophy final.
That was one of a number of breakthrough moments for this Ireland side, from qualifying for the Tokyo Olympics to their historic fifth-place finish in this year's HSBC World Rugby Sevens Series, which included a silver medal in Toulouse and beating Fiji for the first time.
On Friday morning they will look to maintain that momentum when they face Portugal in the opening game of the World Cup (7.45am Irish time).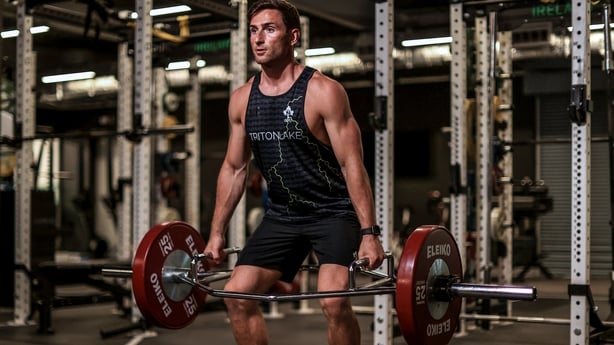 "I'm incredibly proud," Dardis told RTÉ Sport. "As captain I play only a small role these days. With all the leaders in the squad, I've become just a speaker on behalf of the team.
"It's incredible to see what Irish Sevens has done over the last five or six years. To go from the basement of Europe to a World Cup, to qualify for the World Series and Olympics, and to become one of the top eight in the world, it has been pretty cool. To captain this team is something that I'm extremely proud of.
"It's become a really good, well-respected programme in Irish rugby. That's been fairly well demonstrated from the players we've churned out onto the national team.
"Now we get to travel the world together, month-in month-out, playing in some of the biggest tournaments and against the best players. It's been a good ride."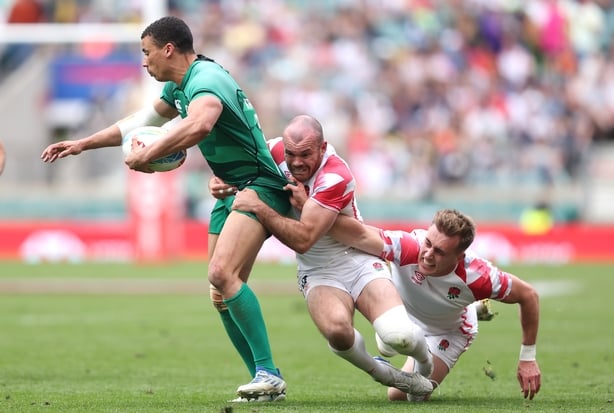 If Ireland do make the World Cup final in South Africa they'll have done it the hard way. England await the winners of their game with Portugal, with the tournament hosts and New Zealand potential quarter and semi-final opponents respectively.
It's a challenge Dardis and Ireland are relishing after their World Series performances but he warned they cannot afford to take their eyes off a "niggly" Portuguese side.
"We've had some real good battles with Portugal down through the years," said the 27-year-old.
"I know it's not the exact group of players that we're playing, but they always seem to play the exact same. If you're not on your game, it can turn into a real dogfight.
"We saw it a few years ago in the last World Cup. We played Chile in our first game and only but for a try at the very end we could have lost to them. If you take teams like that for granted in this format you can really end up with egg on your face.
"We'll be going in as heavy favourites, having performed quite well throughout the year. For them coming in as underdogs, any type of win, if they score a try, if they make a line break, even if they make a tackle, it will be celebrated in their eyes. If you let that happen over and over, that can really get on top of you.
"It will be a big one for us and hopefully we can just be a little bit poker-faced about it. Go about our work, nail down our detail, be really clinical and do the job. Because I know, like every team, when we're on it, we can beat the best in the world."
The man of the moment for @IrishRugby 🙌

Terry Kennedy weaves his way through the French defence to remain top try scorer of the series and lead Ireland to their first Cup Final!
@DHLRugby | #ImpactMoment pic.twitter.com/JkNtJ6gk4o

— Rugby World Cup 7s 2022 (@WorldRugby7s) May 22, 2022
Key to Ireland's chances in Cape Town will be the performances of Terry Kennedy. He finished as the leading try-scorer in the World Series with 50 tries in 52 games, while he also led the way in try assists and carries, earning him a spot on the World Rugby Sevens Series Dream Team.
"He's been unplayable this year, he is just ridiculous," said Dardis of the 26-year-old. "He's coming out with incredible plays and has pulled wins out when we really needed it.
"When a player is on form the game just slows down and they can take it by the scruff of the neck. They can score when they need to. I don't know what it is but any time he gets the ball, players stand off. He looks like he has a lot of time on the ball.
"His pace is just electric, he can just burn guys, and makes really good decisions. On top of that, everyone sees the tries he scores and line breaks he can cut through, but his attitude this year and competitiveness has been something that has really stood out.
"That will to win has been the biggest thing for us. He has been barking at lads all year and has become a leader in the squad.
"Coming out as top try-scorer, getting onto the Dream Team, that was the recognition that he really deserves.
"Hopefully he can continue that vein of form into this weekend. If he can put on a show in front of 65,000 people and help us get to where we want to be, we'll be delighted."
Ireland squad: Jordan Conroy, Sean Cribbin, Billy Dardis (c), Jack Kelly, Terry Kennedy, Hugo Lennox, Matt McDonald, Harry McNulty, Bryan Mollen, Chay Mullins, Mark Roche, Andrew Smith.
Watch live coverage of the Rugby World Cup Sevens on RTÉ Player - with the finals live on RTÉ2 on Sunday from 7pm