All Blacks head coach Ian Foster remained tight-lipped on his future following New Zealand's series Test defeat to Ireland.
It was the team's first time to lose back to back home Tests since 1998 and their first time to lose a home series since 1994.
Already under pressure, Foster would not be drawn when asked about his role.
"I just want to talk about the Test match," he said when asked if he was the right man to take the team forward.
A question about whether he wanted to remain on in the post he took up in 2019 went unanswered.
"New Zealanders have probably got to realise that this was a very good Irish team," he reasoned after the 32-22 loss in Wellington.
"For some reason we're just not as calm," he added.
"In the defence area we're getting a bit fidgety, there's a few holes and Ireland aren't a team you can let get (in) behind because that is when they play an up-tempo game."
On the decision to replace captain Sam Cane with 15 minutes to play, he said: "We were just trying to keep the momentum going so it wasn't a reflection on Sam or his leadership, we had just got momentum and lost it again and felt we needed to make a couple of tweaks."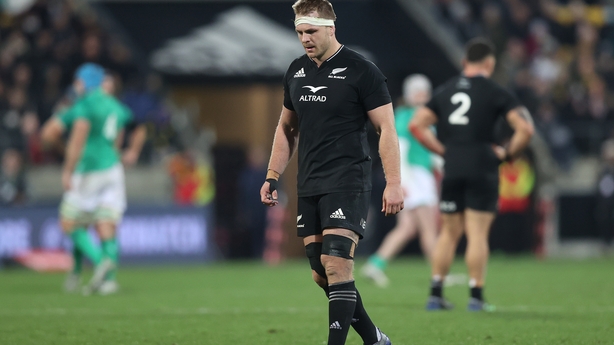 Cane, meanwhile, admitted that Ireland "were too good".
"We're extremely disappointed, gutted in fact, we didn't put out the performance that we so desperately wanted to in front of some pretty awesome fans," he said.
"But we can't take anything away from Ireland, they've been outstanding these last couple of weeks and it hurts to say but they were too good for us tonight and we've got some work to do.
"We certainly felt the support, it's been incredible to play at home after the last couple of years but we're bloody sorry we couldn't put the performances out there that you guys deserved.
"Massive respect to Ireland. They've come out here with a massive tour, taken on our three Tests plus the Maori (All Blacks), they've been class. They deserve their win."