With plans afoot to align the northern and southern hemisphere calendars, it's been suggested in recent weeks that this summer's Test series around the world may very well be the last of their kind.
If so, what a way to sign off from one of rugby's great traditions.
Saturday will see each of the major summer Test series go down to the wire, starting with Ireland and the All Blacks clashing in Wellington, before eyes turn towards Sydney, Cape Town and Santiago, each series beautifully poised at 1-1.
It wasn't long ago that the prospect of Ireland winning a game in New Zealand, let alone a series, seemed hopelessly out of reach, but after last week's 23-12 win against the All Blacks in Dunedin, Andy Farrell's side stand on the verge of doing something that's only happened on five previous occasions; winning a series against New Zealand, in New Zealand.
The size of the potential achievement isn't lost on Johnny Sexton.
"It's an incredible place to come and try and test yourself, and it's the biggest test in world rugby," he says of touring New Zealand.
"To come down here and win a Test has been fantastic, but when you have a chance of doing something special, let's try and make the most of it."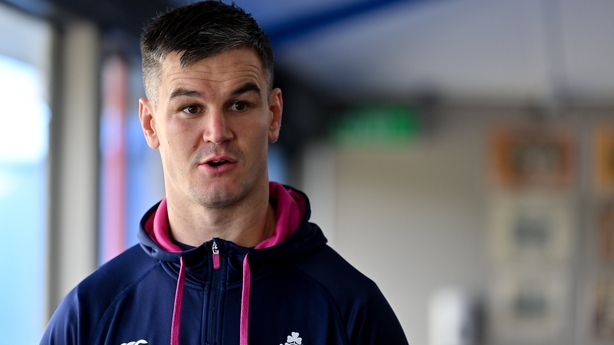 Sexton (above) has been in this situation before as part of the 2017 British and Irish Lions, who arrived into a Test decider against the All Blacks level at 1-1, just as Ireland do on Saturday.
On that occasion, a 15-15 draw at Eden Park saw the series shared, and although the Lions will return to New Zealand in 2029 for a new series, Ireland's future visits down under will all likely be one-off matches, rather than multiple games.
How special then, to potentially be the last touring nation to both play and win a series away to the All Blacks? For Sexton, it's something they'll think about after, rather than before.
"We're delighted we're in this situation, but here it's down to business and about performance and trying to execute what we have planed and make sure that we do our very, very best.
"If we play our very best and lose, then that's life. But that's the mindset we have.
"It's been a tough tour, and it's been great in that respect. Faz [Andy Farrell] wanted this, we've got all the challenges we wanted, the adversity in the first week when lads were coming and going with Covid and injuries, and all sorts of chaos. Obviously we didn't get the result, but the lads acquitted themselves well, and we've built into the tour, and we'll never have any excuses.
"It's been all focus on trying to get our best performance of the series out there, and we'll see where that leaves us. Control what we can control.
"There's a lot of things we can do better. They'll look at their performance and think if they do this, this and this, they will win, and we will do that same. It's who can get their plan and execute it best out there. We have big confidence in our coaches and what they present to us, and the areas we need to improve and execute on, and keep getting better. That's a good place to be."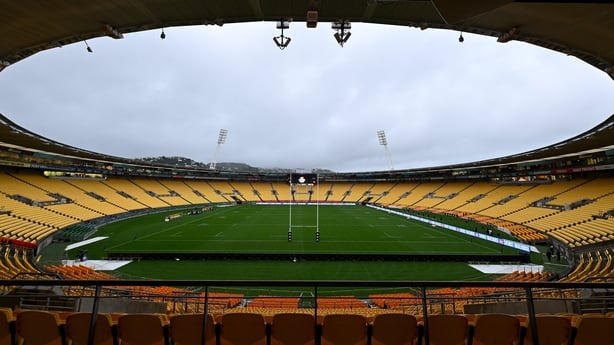 If there's one outside factor that's falling in Ireland's favour, it could be the venue. Sky Stadium (above) in Wellington, better known as the Cake Tin, hasn't been kind to New Zealand in recent years.
Ian Foster's side have drawn their last two Test matches at the home of the Hurricanes, while prior to last week's loss, their two previous home defeats had also come at the Wellington ground.
And although the Cake Tin was also the scene of Ireland's dismal 2011 World Cup quarter-final defeat to Wales, the current squad had a more enjoyable run out there on Tuesday, when their dirt-trackers saw off the Maori All Blacks 30-24.
"I'm sure they will come with a plan. They've got a good coaching team who we know very well with [John] Plumtree and [Greg] Feeky and Joe [Schmidt] sitting in the background. They will come with a plan to do something different, I'm sure, but we need to be ready for that."
Conditions on Tuesday night were bleak with heavy rain and wind, and although the forecast seems to be milder on Saturday, Wellington's reputation for being the windiest city in the world means conditions can change rapidly during a game.
"It was tough, and the lads dealt with it really well the other night, you could see how much the conditions were affecting the kicking of the ball, even passing - the wide passes - the wind was taking it," the Ireland captain added.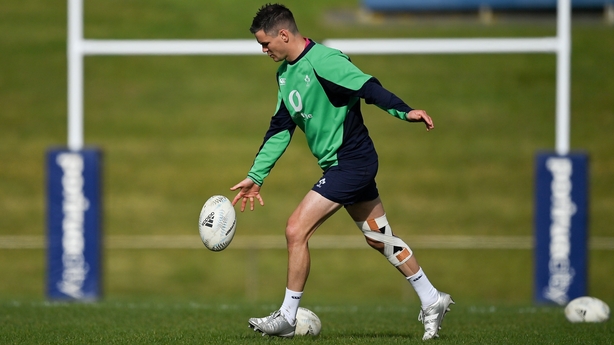 "It was almost like you were into the wind in both 22s, it didn't matter what direction you were playing.
"We'll see what presents itself on Saturday. We can't think too much about it, because we have a plan to combat anything, it's about managing your thoughts as much as anything. When it comes to kicking it's about picking a spot and hoping you're right."
One thing they can plan for is the response from the hosts, who never looked like winning last week's second Test. And with former Ireland coaches Joe Schmidt, Greg Feek and John Plumtree all involved in the All Blacks set-up, Sexton says he has no doubt they will have ironed out their issues from the second Test.
"I'm sure they will come with a plan. They've got a good coaching team who we know very well with [John] Plumtree and [Greg] Feeky and Joe [Schmidt] sitting in the background. They will come with a plan to do something different, I'm sure, but we need to be ready for that.
"They've always reacted very strongly to a loss or a bad performance, they've said they didn't execute what they wanted to last week, and will do everything they can this week, so we're preparing for a full-blown attack from them."
Listen to the RTÉ Rugby podcast on Apple Podcasts, Soundcloud, Spotify or wherever you get your podcasts.
Follow Ireland's third Test against New Zealand via our live blogs on rte.ie/sport and on the RTÉ News App or listen to live radio commentary on RTÉ 2fm (8.05am)