The Irish team have landed in New Zealand for the summer tour and have more than likely finished reflecting on a disastrous finish for the provinces in United Rugby Championship action.
The Stormers and South African rugby in general will be on a high after the inaugural competition.
Those players that haven't made the tour are now taking time off and going away on holidays.
When the team gets knocked out, it's bitterly disappointing and it can take a while before you want to get on with the end-of-season gathering. However, as you get knocked out, you generally go out for a few days to get the squad together, have a pint and then everyone goes their separate ways.
It might seem weird to go for pints but every season is a huge effort with a massive emotional toll for varying reasons throughout each member of the squad.
For some it will be their last pint as a provincial player. When they come back from holidays they will be going elsewhere and a lot of guys will be disappointed to be leaving their home province.
For others, like Jonathan Wren, it will be his last as a rugby player. Jonathan has been cursed with hamstring injuries in the last couple of years, particularly since the start of the pandemic.
I've coached 'Wreno' and have been in continuous conversation with him throughout his injury stricken nightmare. Naturally, as his coach and as someone that has been in the system, with a high end hamstring injury, we were always going to be chatting about next steps and methods of rehabbing.
Wreno is a coach's dream. The most safe and solid full-back I've seen in quite some time. Safe or solid can be seen as an insult to some players but that's not the extent of his game. His dazzling footwork and selflessness on the pitch meant that he had the ability to see space and play others into it.
As a full-back, you're often put under enormous amounts of pressure, but his footwork and general ability paved the way for his coolness once he got on the ball. He knows he can manage himself and find his way out of trouble.
Jonathan came back to play with Cork Con in a cup game just after Christmas. We were away to Shannon in one of those games where not too many would have been excited about the time of the year or the weather conditions but he was keen to play and unsurprisingly impressed under the watchful eyes of Ian Costello and Graham Rowntree.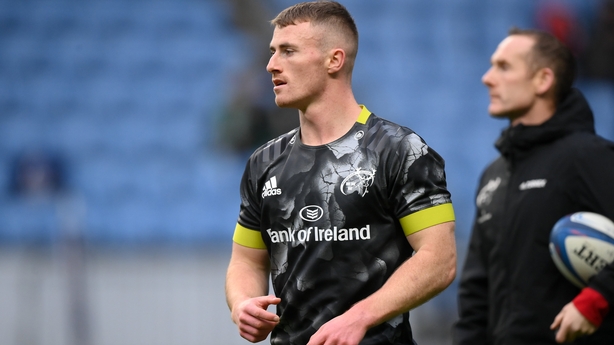 At one point, he stretched to catch an awkward kick, sliding to ensure the ball didn't bounce like any good full-back, regathered his footing and kicked the most nonchalant 50-22 you're likely to see. He oozes class on and off the pitch.That was Saturday.
By Tuesday I got the news that he had damaged his hamstring again. And that one hurt us all. It was a gut wrenching moment for me as a coach, and a member of this dreaded hamstring club. I couldn't imagine the grief it would cause Jonathan and those around him. It was ominous and many started to question how many more of these any player could endure.
It wasn't to be his last, but the disappointment of it was magnified because of the contrasting emotions of the reminder he gave us on the Saturday before, lording it casually in front of the coaches he'd been keen to impress.
Wreno isn't short of resilience, he went back to his rehab and had yet another comeback. This one was more heart wrenching than the last. It was a test of his robustness and his ability to get over his hamstring trouble once and for all and unfortunately his body didn't allow him the luxury of continuing as a professional player.
What makes this a tougher pill to swallow is that he's just an unbelievably genuine and nice guy to be around. Naturally, his injury has struck a chord with me, and his subsequent retirement because I've been there. I know he's more than capable of getting himself to the next stage of his life but it's still not easy.
It doesn't matter if someone has one cap or 200 caps, they've still done the work that nobody has seen. Behind the scenes, every player goes through the difficult trials and tribulations of underage rugby academies and fighting for contracts. Not everyone gets to showcase that to the public. Not everyone gets the most enjoyable part of being on the main stage.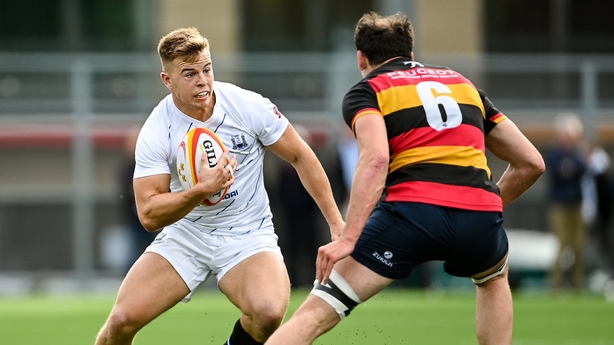 Wreno isn't the only one leaving Cork Con through the professional game this year. Alex McHenry and Sean French will move to England. Both players have been with us in Con for a few years now and have been part of the great success at the club. Their departure is also the end of an era in the club.
These were some of the first players to come through the club that I had the pleasure and challenge of coaching. A pleasure, because young pros are eager to train and impress while imparting the knowledge of much more experienced coaches.
'Cork Con and Munster have been their clubs for life and it's never easy to leave'
Challenging because there are a lot of moving parts in these situations, while knowing the expertise that they have access to, the level above us in Cork Con.
Professionals are taught to think critically and respectfully question things that they don't believe in. That makes you improve as a coach.
It's hard to leave your home club. Cork Con and Munster have been their clubs for life and it's never easy to leave. You'd love for all home grown players to live out their dreams but unfortunately the professional game treats everyone differently and it's rarely the fairytale we'd like it to be.
The consolation for those two guys is that they will continue their careers next season and hopefully go on to bigger heights in their career, the heights that they deserve.
For Jonathan Wren, holidays loom in Asia, an escape from reality for a while before having to face the next steps in life.
All Irish teams have finished this season with little to celebrate. The hamster wheel of professional rugby will continue next year, albeit with new coaches, new players and the continued strong desire to win.