Robin McBryde has given an insight into the Leinster dressing room in the immediate aftermath of their Heineken Champions Cup final loss, saying not a word was spoken for 10 minutes.
As head coach Leo Cullen was fulfilling his post-match media duties, the rest of the squad and back-room staff gathered in stunned silence, trying to process the 24-21 last-gasp defeat to first-time winners La Rochelle.
"There was a 10-minute period where we were all in a circle staring into space, looking at the floor and not a word was spoken," said the Welshman.
"Everyone was left to their own thoughts, trying to process things, there was nobody thinking of Glasgow [in this weekend's URC quarter-final] at that stage, it was just a case of reflecting on what had just happened.
"I know it happened by chance [Leo being absent] but it was good in a way that everyone was able to give that 10-minute window to gather themselves, try to put things into boxes upstairs in your head.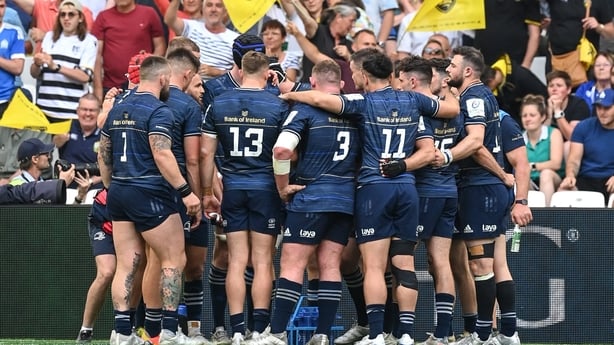 "And then Leo came in and said a few words, in fairness, trying to pick everyone up really.
"Maybe that was the first time that everyone thought that we can't dwell on this too long.
"We've got to go through thick and thin together.
"Because we'd a fair old journey home as well, just have a chat and look after each other, make sure we come back stronger next week, and that's what we did.
"The adrenaline is still in your blood after the game.
"All the staff were in the changing room together, everybody who is a part of playing and preparing the team to get us to the final was there in that changing room.
"It was nice to have that window to put things in place."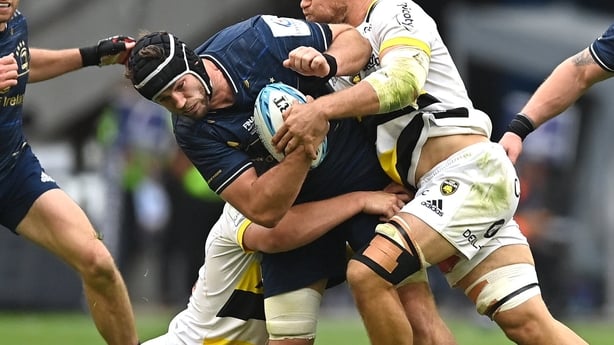 While Leinster, who were aiming for a fifth European title, led of most of the game, they were outscored three tries to none and could not but admit they were beaten by a better team on the day.
"Teams have a blueprint in how they approach Leinster and how they beat us, slowing the ball down," added McBryde of the initial review into the defeat.
"We'd be naïve to think that not all teams are trying to do this, having a go at the contact area.
"Regards the scrum, it's a tough place to be for the ref and the team of three [officials].
"We prepare as much on the analysis on the opposition as we do on the referee because it's hard to get the consistency there, what pictures they are actually seeing.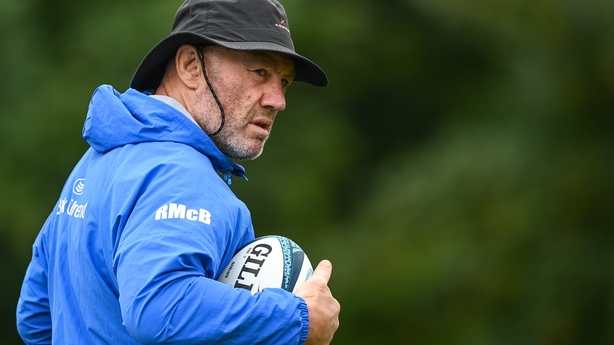 "We go through the proper channel, there are right ways to go about questioning decisions etc..
"It was evident to see, sometimes you get a decision, sometimes you don't. It's tough at the moment to get your head around it.
"There was one scrum in particular, wasn't there, towards the end of the game we felt we could have had the rub of the green and be awarded the penalty or the put-in but it wasn't to be.
"At the end of the day, we weren't good enough basically.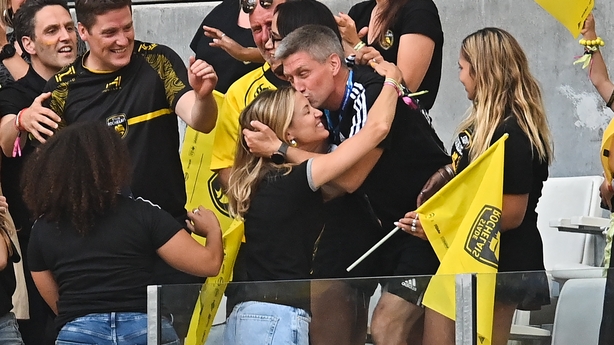 "Fair play to La Rochelle, they came with a game plan, they executed it and they won the game.
"There are a lot of ifs and buts with players thinking, should we have gone for a try instead of taking the points?
"Frustrating as it is there were certain moments that swung the game against us. A lot of those things were in our control, so fair dues to La Rochelle.
"There was a few uncomfortable meetings yesterday, we can't hide away from that. It's important to finish the season on a high 'cos the last result tends to stay with you for a couple of months."
On the theory that, once again, Leinster opposition, in both the URC and the Champions Cup, hadn't fully prepared them for the sheer power of the Stade Rochelais challenge, McBryde said: "They are a big team but the physicality has been there previously.
"The first half ball-in-play time was 15 minutes. Teams are going to try and slow the ball down, especially the teams that are physically bigger than us.
"The referees can only do so much to try and speed things up. Wayne [Barnes] tried to stop the water breaks at the weekend but it's hard.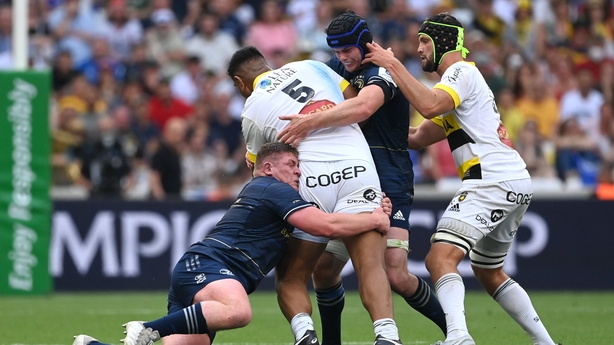 "It was like an international Test match and with the number of internationals we've got on our team we are accustomed to that. I don't think it was a big step up.
"It was their approach, game plan, and the way they executed it was very good."
Leinster will hope to avoid a similar hangover that affected Ulster following their exit from the Champions Cup when they lost at home to Munster just days after a narrow defeat to Toulouse in Belfast.
The URC is not their priority and not how they benchmark their season but McBryde says they will lift themselves for the match against Glasgow in the RDS (3.15pm, live on RTÉ1).
He said: "What's the alternative? We can mope around all week, not produce the goods on Saturday in front of the supporters who have been great.
"We've had to do it before and we have to do it again. Roll your sleeves up and take it on the chin."
Follow Ulster v Munster (Friday 7.35pm), Leinster v Glasgow (Saturday 3.15pm) via our live blogs on rte.ie/sport or on the RTÉ News app. Watch Leinster v Glasgow live on RTÉ One and RTÉ Player. Highlights on Against the Head, Monday 8.30pm, RTÉ2 and RTÉ Player.
Listen to live commentary from Ulster v Munster on RTÉ Radio 1 Extra and updates from Leinster v Glasgow on Saturday Sport on RTÉ Radio 1.