The Considine sisters, Ailish and Eimear, are joined together via a Zoom call.
Ailish is in Australia, Eimear closer to home in Dublin.
Separated by continents and codes, the pair are very much on the same page when it comes to the tools of their respective trades, namely the balls they catch and kick.
Rugby is lagging behind other major women's sport in its insistence on using a size 5 ball for the women's game.
The younger Considine, fresh from a second Australian Football League Women's title with Adelaide Crows, uses a size 4 to kick her goals.
In previous lives, as footballers for Clare, both played with a size 4.
We need your consent to load this rte-player contentWe use rte-player to manage extra content that can set cookies on your device and collect data about your activity. Please review their details and accept them to load the content.Manage PreferencesCamogie and the Women's NBA are among the other sports that chose to eliminate the natural size disparity disadvantage between their players and their male counterparts.
Rugby, for some reason, has chosen not to go down that route.
World Rugby did trial a size 4.5 ball at elite level a few years ago but after feedback from participants and performance evaluation, it was not taken further.
Ireland finished their TikTok Women's Six Nations campaign with 77 handling errors, while the set-piece, for the most part, did not function.
This edition of the tournament was the first full standalone version and there are now more eyes on the sport.
Between BBC1 TV and online streams, almost one million people watched the Grand Slam decider between France and England at the end of last month.
Coverage has improved, all of Ireland's games were broadcast live on terrestrial television and some form of semi-pro or retainer contracts are on the cards for the Irish XVs, most of whom are amateurs.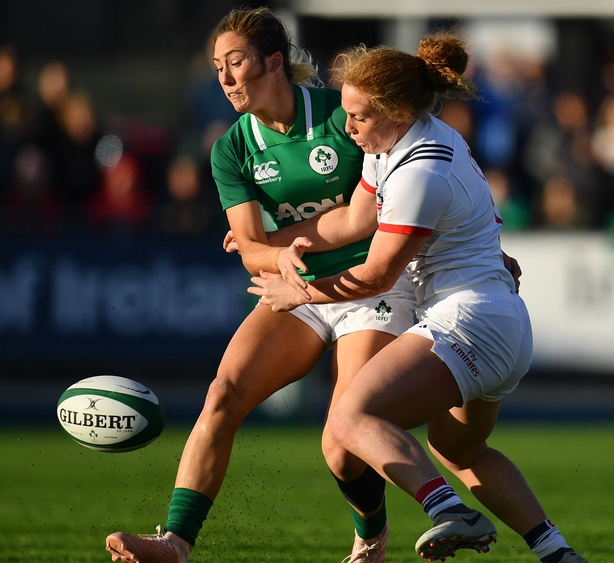 Eimear, who won her 26th Ireland cap against England, is in favour of coming in line with the other sports.
"I actually don't know the reasons why we use a size 5 ball but it's worth a discussion," she tells RTÉ Sport.
"My hands aren't big enough to a one-handed offload but maybe if there was a smaller ball it might allow for you to be a bit slicker in your offloads.
"Naturally, we have smaller hands, that's just our physiology, it's nothing to do with not being able to play with a size 5 ball.
"Our skills might improve if we had a smaller ball, that's a really interesting argument, the fact that a lot of other sports around the world do use a size 4 ball.
"I suppose it (would) allow us to do more skills."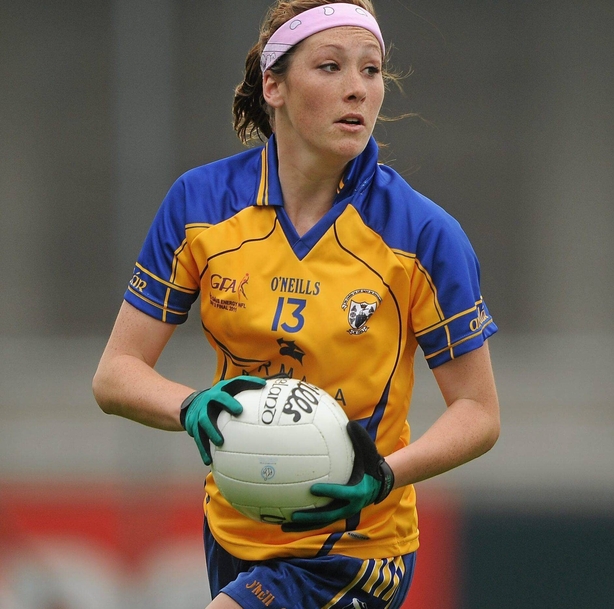 Ailish, currently waiting on word from the AFLW bosses on when their season will start, has been operating with a smaller ball in her code since moving to Australia in 2019.
"It just makes sense," she said.
"We have smaller features as female athletes, our arms are not as big as males. It's just an obvious thing to have, a smaller ball.
"With the differences, physically, between male and female, it just makes sense to have a ball that fits better in a woman's hand when you are trying to play a sport.
"I've picked up a size 5 that the (Aussies Rules) men play with and it feels like picking up a size 5 Gaelic football.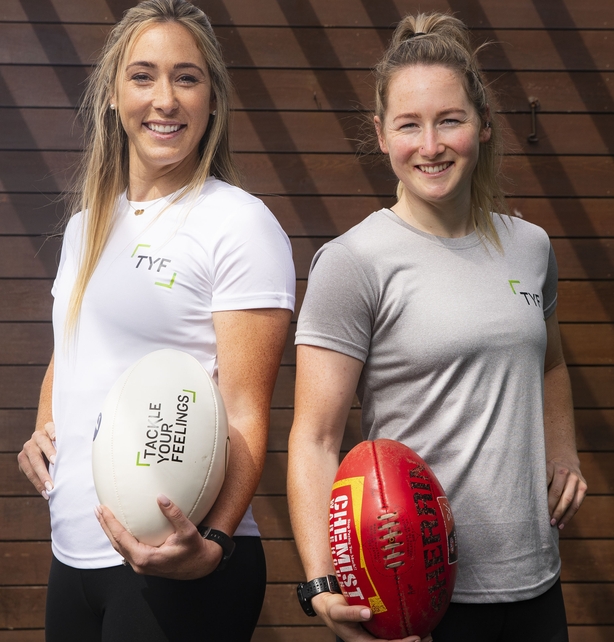 "There is such a difference – it's the same concept but that ball is slightly heavier, it's slightly bigger, it's slightly harder to control whereas it's just that easier to grasp and get the skill level more accurate and steady in your hand.
"Especially in a sport with an oval ball, it makes all the difference. My hand is not big enough to get around a size 5 AFL ball but it just about grasps a size 4.
"If [the ball] is constantly slipping every time I drop the ball to my foot my kick-execution is going to be quite poor, maybe 50% (worse).
"It's the same for rugby, like for Eimear, the talk of handling errors that goes with women's rugby – if you introduce a smaller ball, they'll catch the ball easier. It's a matter of fact, it's a matter of science.
"It's not anything to do with the lack of skill level that's there. You are playing with a slight disadvantage.
"It's an obvious change for women's rugby to make, it's just a genetic thing that women have smaller hands and a better grip will make for a better skill execution."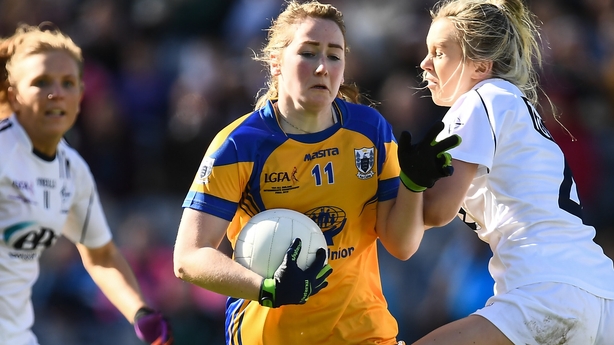 Eimear intercepts: "Ailish, you could kick a 45 over the bar with a size 4, there's no way you'd get a size 5 over the bar." Sounds fairly straightforward when put like that.
Another area that makes life more difficult is the different sizes used at age grade.
Girls, up to and including Under-18 level, are using size 4 balls, while boys start with size 5 at Under-16. That means that when Beibhinn Parsons made her Irish debut aged 17 back in 2019, she'd had limited experience playing with the ball she used to score a try that day against France.
Far from ideal.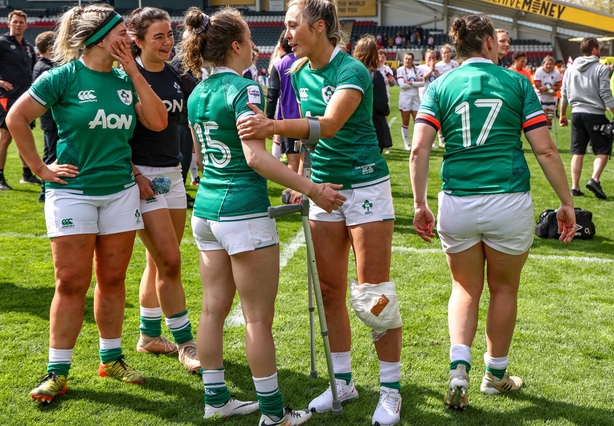 Meanwhile, Eimear also confirmed that she has her sights on making it on Ireland's summer tour to Japan. The Munster back damaged her left knee during the loss to England but didn't need an operation.
"It's on the mend, it will be fine in a few weeks' time," added the 30-year-old.
"It's a medial ligament injury. That's what I'd be aiming for, it's a 12-week injury. It's good to have a target to aim towards."