The United Rugby Championship has endured a long year of pressure to reveal whether or not it would be as successful a league as what had gone before it.
There was a huge risk with introducing South African teams into the Pro14 and rebranding as the URC. With change always comes scrutiny and opinions of what should have happened instead.
It wasn't long ago that South African teams had been struggling coming to the northern hemisphere without their international players and there wasn't much hope of improvement in the new structure.
However, when you review the league standings at the moment, there's been a real buzz around how the table might finish up and which teams are going to get home play-off games.
Leinster are even under more pressure than they have been in the last five years or so, with doubt creeping in over their ability to top the league and reserve the right to a home final. It has to be said, they weren't under too much pressure to tour South Africa with mostly an academy or young professional side and if they really wanted to turn up the heat, they could catapult in a whole team of internationals.
However, all of a sudden, we're talking about them needing to get a win against the Stormers or Munster to secure their top spot.
Winning at home against Munster won't put much fear into Leinster currently, although Munster have turned yet another corner in beating Ulster away from home for the first time since 2016. In doing so, they have disrupted Ulster's season with back-to-back home losses for the Ulster men and suddenly their claim to a home quarter-final is out of their hands.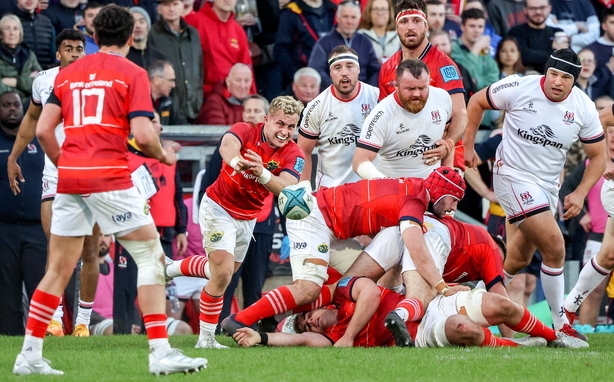 With only a few minutes left in the Ulster versus Toulouse match, Ulster were in the driving seat. Not only in the match, but with their own fate in both competitions. In a matter of six days, they lost out on a home quarter-final against Munster, who haven't enjoyed travelling to the north in recent years, and they crashed out of the tournament.
On top of that, the suggestions that they would have beaten Munster had both reached the Champions Cup quarter-final has now been washed away after Friday night's defeat and the wind has really been taken out of their sails.
With only four points separating second and eighth position in the league, the tournament organisers couldn't really have asked for more. The competition is gathering momentum now with so many of the northern hemisphere teams struggling to go to South Africa and come away with anything more than losing bonus points and a newfound appreciation for high altitude performances.
Leinster had been runaway winners of this league through their dominance of the last four years and the inclusion of South African teams would have been welcomed by them to improve their game when facing the powerful and flowing European teams in the Champions Cup.
This is also going to benefit the other Irish provinces because they will need to improve their ability to play against bigger teams with a different style of play to progress their resilience to this power game in Europe as well. They may not handle it as well as Leinster but if the average performance of a league game must improve, then the teams in that league environment are going to bring more strengths to the European game too and the URC will have better prepared our provinces to go further in Europe.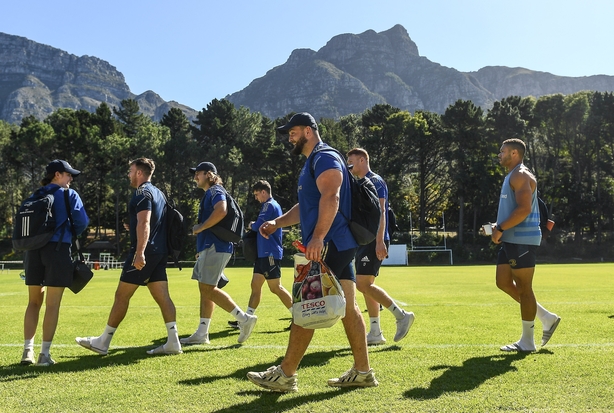 South Africa also offers a great opportunity for developing the group. If you look at Leinster this week, they have brought a lot of players on the tour that might not get that opportunity for so much contact time with the coaches when they are back in Dublin with a larger squad and more dominant voices of the internationals dictating the training sessions.
When large squads are together, players need to swap in and out of reps in the training squad, even just to make the opposition team. In this instance, there's more of a development side gone to South Africa but the coaching team are the same which gives players a huge opportunity to not only prove themselves to the coaches from a rugby perspective, but you can also get to know people a lot more away from rugby, which undoubtedly improves the environment.
From Bristol airport on the way to Wales or the logistical nightmare of getting to Italy, the change of scenery provides an opportunity for teams too. The trip to South Africa, albeit with tough matches, was well timed for Connacht after crashing out of the Champions Cup.
'With the calendars more aligned and less disruption to player availability, this league should go from strength to strength'
However, it offers nothing more than an end of season trip for those players as Connacht are mathematically incapable of finishing in the top eight places and are going to suffer the consequences of South African teams being introduced to the Champions Cup next year. Connacht have fallen from their narrow home defeat against Leinster, with hopes of still turning them over in Dublin, to now facing into a season without the Champions Cup.
Next season, with the calendars more aligned and less disruption to player availability, this league should go from strength to strength. With more knowledge around the South African teams, how to manage travel, altitude and periodisation of the playing load, the competition should get even stronger next year.
New grudges will also be held, and rivalries will be created with the development of new history between European and South African franchises.
With two rounds left before the playoffs, we are now seeing the fruits of the new competition structure.