In a weekend where European rugby had changed it's format, we should be talking about how the aggregate score across two legs has had an impact on the knockout stages of the Heineken Cup.
Instead, we are left to debate a number of red cards and whether they were warranted or not.
When I say 'debate', I think 80% of rugby followers are on the same page when it comes to dangerous play, the protection of players and protection of the game going forward.
However, there are still those who believe that players should be allowed to crash into each other, at reckless speeds and with zero regard for themselves or others. This is a dangerous opinion and it treats the players as a commodity rather than a person first.
Blinkered by club colours, these debates change reasoning and logic depending on who is involved and their level of intent in the collision or foul play. However, red cards can't be subjective. To save the game from dangerous collisions at high speeds, you need to be much more objective when discussing these matters.
If you bring intent into the argument, then the vast majority of red cards that we see nowadays wouldn't be red cards at all.
Jamison Gibson-Park could easily have been shown a red card on Friday night for his tackle on Kieran Mamion but was saved by a refereeing decision.
Nobody in the world is looking at that collision thinking that Gibson-Park was waiting to put his shoulder into the head of an opposition player. Yet, the facts are that he was the second line of defence, waiting to add his weight if the first effort was missed. Marmion's legs were wrapped up in the first tackle, but the second hit came before Marmion's height had changed.
There was absolutely no malice in Gibson-Park's actions and it would have been a harsh red card, but it was still a lucky yellow card. We're at the point now that the inconsistencies of these decisions are causing confusion with players, coaches and supporters and it has opened up a debate any time there is a red card for a dangerous tackle or act of foul play.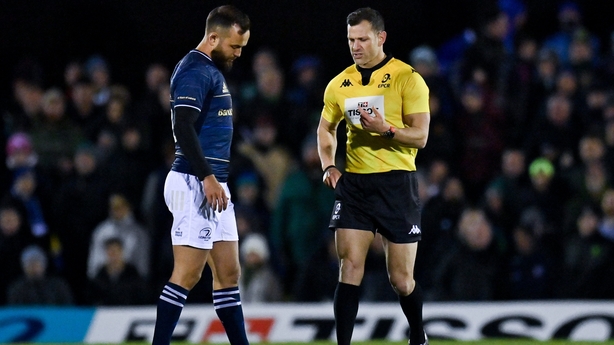 If you're going to change behaviour of players and coaches, and the opinions of supporters then you have to have a couple of harsh calls to err on the side of caution and make sure the players are a bit more protected.
Things like spear tackles and taking a player out in the air used to cause controversy but don't anymore because they were refereed consistently.
While there was less degree of danger in Gibson-Park's tackle, it's still an unnecessary knock to the head of Marmion and he shouldn't have to accept that it is part of the game. If you take those hits repeatedly, brain injuries can occur which has knock-on effects throughout the rest of a player's life.
Guy Porter received a red card on Sunday in Leicester's win against Clermont. In this instance there was a high degree of danger with a reckless act. It should be a no-brainer that this was a red card but again the discussion draws back to his intent. Everyone knows that Porter didn't mean to drop himself with a head collision, that isn't the argument. Why should Fritz Lee have to accept a trauma to his head because another player got over-excited and rushed up in defence to the point where he couldn't control his own feet, or he was unaware where the next attacker was?
Lee was still, just about, an option for Lopez to hit with a pass and Porter had rushed past the ball and clattered into Lee. No, he didn't mean it, but you can't go flying around the rugby pitch anymore and expect not to cause danger to another human being.
Why should Lee have to accept the collision and the potential side effects for days or weeks afterwards? And no, Lee was not half the problem in this situation. It is up to the defensive team to ensure the safety of these collisions. Lee was moving at much less speed and didn't initiate the contact.
There are unfortunate instances in the game where you feel the player has tackled someone wrongly and receives a harsh punishment. You're allowed to agree with the sanction while feeling sorry for the player receiving the card. It doesn't have to be an either-or situation. The player rarely, if ever, means to carry out the act of foul play. Sometimes it can be a couple of seconds of madness in the heat of the moment and they realise afterwards that it clouded their judgement.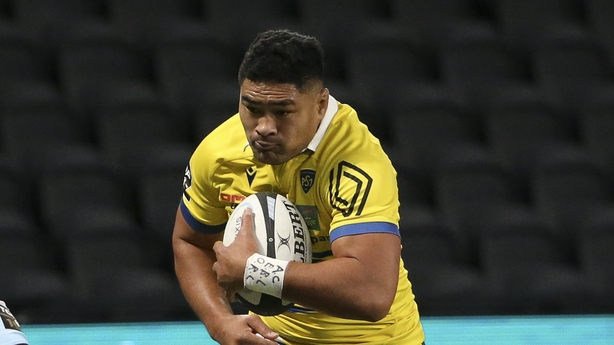 It can be an honest attempt that is poorly timed and it can genuinely be an accident. I don't think that can be disputed for the vast majority of red cards, but it doesn't change the degree of danger for the player receiving the head contact. Therefore, to protect players, and to change the attitude of players and their actions, referees need to continue enforcing the laws that were decided upon.
It's rare that players commit an act of foul play intentionally, unless you're talking about Tolu Latu in Stade Francais' loss to Racing. He has received two red cards and six yellow cards this season. I'm not entirely sure if the sanction is going to change his behaviour at this stage.
Axel Muller also received red for a sickening cheap shot in Brive's home loss to Saracens. I'm unsure why rugby continues to reduce the sanctions of foul play, but this high tackle can't be defended and should be given the longest possible ban.
Players go out to play the game to enjoy themselves and make a living if they are lucky enough to do so. It shouldn't be taken away from them because of an act of stupidity or because of repeated, unintentional trauma to the head.
If players don't change their behaviour, this is going to keep happening and referees will be blamed for ruining games when it is really the players who are at fault. Supporters' views don't help the situation when claiming that it's a contact sport and head contacts are just part of the game.
We need to reduce the amount of head contacts, not argue to keep them in the game.