John Cooney admits his opposite number today, Antoine Dupont, has very few weaknesses in his game and that limiting his influence will go a long way to helping Ulster over the line.
Toulouse welcome Dan McFarland's side to Stade Ernest-Wallon for the first leg of their last-16 Heineken Champions Cup this afternoon (3.15pm).
The French side's starting XV contains seven members of the victorious Six Nations squad while there are two more on the bench.
Dupont was voted the tournament's best player and continues to exert a massive influence on every game he plays.
"He probably doesn't have too many weaknesses," said Cooney.
"His defensive game is incredible and he probably doesn't get as much plaudits for that because his attack is so good.
"[There are some weaknesses], but I'm not going to say anything to give him any fuel. He's playing unbelievable at the moment."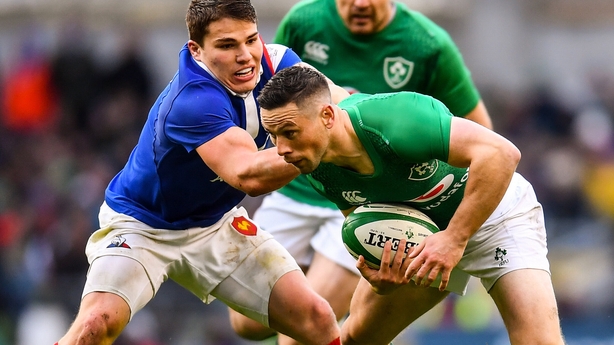 Asked about his preparation when encountering a player on top of his game, the 2012 Champions Cup winner with Leinster said: "I've locked horns with Dupont a couple of times, he's an incredible player and I'm looking forward to playing him again.
"In these European games in general your preparation always seems to be a little bit better.
"I probably think about the game a lot more in my free time as well so it's only natural that I'll be thinking about the player who is going to be across from me in the game.
"I've watched him a lot recently in the Six Nations and I watched their game at the weekend. We all know what he can do, he can pull things out of nothing.
"I'll be concentrating a bit more on what I can do and impact our team and try to negate him in whatever way I can.
"He kicks the ball a long way for kind of a small guy. We are going to concentrate on defending him as much as we can but if we concentrate too much we'll probably leave space elsewhere.
"If we can contain him a little bit more than other teams have done that would probably be huge for us.
"All I can do is try and follow him and if he's running trail lines, try to get back and support my team and try to stop him that way."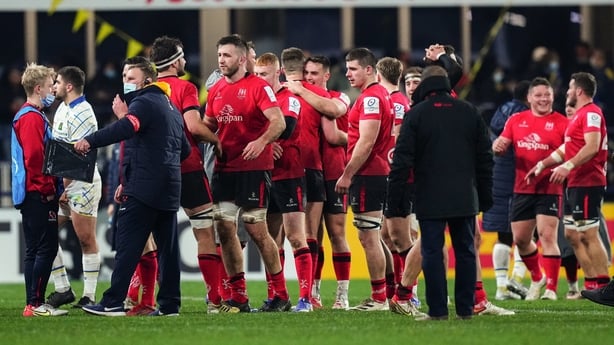 Ulster have already been to France this season and taken the scalp of Clermont.
The 31-year-old says a similar performance will be required if the 1999 champions are to beat the holders.
"We played really well, the way we moved the ball, used our speed out wide, squeezed them throughout the game and stuck in it in the last 20 minutes," he said of the 29-23 win.
"It's gives us massive confidence, going to a big team like Toulouse, very similar to Clermont and come away with a win, which in years gone by we haven't done.
"If we can emulate that in some way it will go a long way."
Listen to the RTÉ Rugby podcast on Apple Podcasts, Soundcloud, Spotify or wherever you get your podcasts.
Follow Ireland v Italy (Sunday 5pm) in the Women's Six Nations via our live blog on rte.ie/sport and on the RTÉ News App or listen to live radio coverage on RTÉ Radio 1.
Also, follow Connacht v Leinster (Friday 8pm), Toulouse v Ulster (Saturday 3.15pm) and Exeter v Munster (Saturday 5.30pm) via our live blogs on rte.ie/sport and on the RTÉ News App or listen to live radio coverage (Connacht v Leinster, Toulouse v Ulster) on RTÉ Radio 1.