That Dan Leavy was able to return to the field for Leinster 16 times following recovery from a horrific knee injury in March 2019 was nothing short of miraculous.
That he has been forced to admit defeat in his battle to reach the levels he once graced with such a unique talent is heartbreaking.
The tone of the 27-year-old's retirement note was a sign of the man and the inner strength that he possesses.
Three years ago a list of the damage done to his knee appeared in the Sunday Independent: "ligament ruptures to his knee, anterior, posterior and both sides, hamstring torn off the bone, torn calf and a broken fibula".
"When you suffer such a big injury like that it really is a tough ask to come back and pick up where you left off," former Ulster and Ireland flanker Stephen Ferris, who also had to retire due to injury, told RTÉ's Game on last night.
Where he left off was simply with an honours list that most players with 15-year careers don't have: a Six Nations Grand Slam, three Pro12 titles and Champions Cup.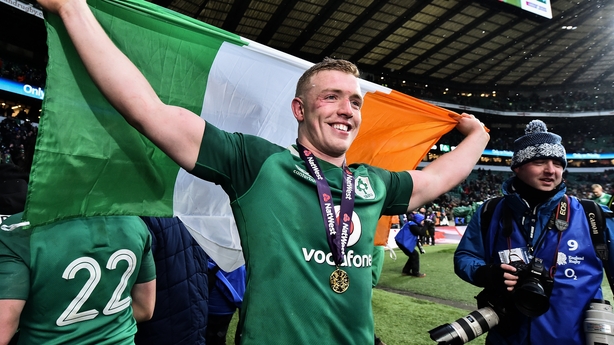 And he wasn't just along for the ride, Leavy played a crucial part in all those campaigns, combining strength and dynamism with a natural rugby brain.
He scored three tries in 11 Ireland appearances, all wins. The Dubliner racked up 17 tries in 79 Leinster games after making his debut in 2014.
"When he was playing regularly, he was one of the best number 7s in Ireland," said Connacht's Conor Oliver, a good friend of Leavy's.
"It was his breakdown, everything around his game and stuff was amazing.
"He was an athlete as well, his physique too, you very rarely get players of that kind of athleticism.
"He was a tough opponent and a tough player to play against. I have fond memories of playing against him, I loved playing against a player of that standard."
The injury that the flanker suffered in the Champions Cup quarter-final at the Aviva Stadium three years ago came from what is a common occurrence in the game.
Illegal entries into rucks happen dozens of times per match. Occasionally penalised, often ignored, they can, as Leavy knows, be catastrophic.
On that occasion, after tackling Stuart McCloskey, Leavy got caught in between Eric O'Sullivan and Wiehahn Herbst who went off his feet.
The TV director declined to show a replay for obvious reasons. There was no on-field sanction or citing for the player.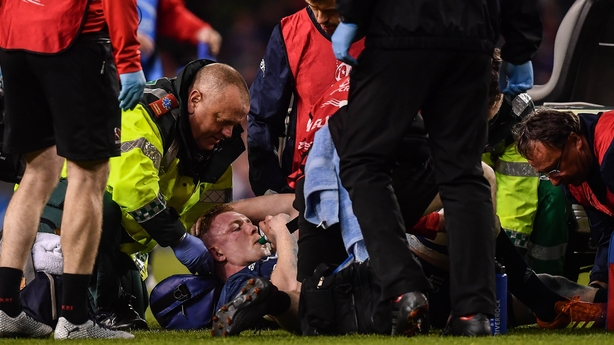 Is there anything that can be done to help mitigate against such events?
"It's a difficult one, because that part of the game is the physical part of the game and often players do get caught in position that they don't want to be," Ulster skills coach Dan Soper told RTÉ Sport.
"What can we [as coaches] do?
"The players' physical conditioning and what shape they are in plays a big part.
"From a technical coach's point of view, it's the technique of putting themselves in as safe a position as possible."
Is there enough of a deterrent to stop players going in at these angles? Could the sport's law-makers introduce harsher measures?
"It's one of them ones where every time a law gets amended there's some bright spark of a coach out there that looks for the next way to take a shortcut," added the New Zealander.
"It's a part of the game that is a real flashpoint but we spend a lot of time working with the players, getting them into a position where they can look after themselves but it's not foolproof as Dan's situation proves.
"It's really sad news, I'm really sorry to see that because he was a player I certainly admired.
"He had a great career and you never want to see any player have his career taken away, especially at such a young age."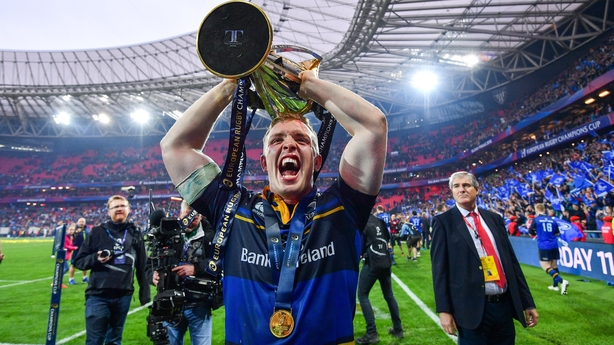 Ulster captain Alan O'Connor, a replacement on the day of the match, agrees that it's an area of the game that is difficult to make safe.
Asked if a mandatory yellow card for side entry, even one that doesn't result in any injury could be a solution, the second row says: "Yeah, but you wouldn't have many players on the pitch then after a while.
"Early in the season we always get things that refs are going to be hot on, most of it is around player welfare. So every year we do try to improve the game and look after players the best we can.
"It's a tough one to put your finger on because every year there is something else that could be hurting players and you find ways around things.
"I would have played against [Dan] a good few times.
"He was held in high regard in Leinster as a lad and as a player and it's sad to see a young fella with so much more in the tank have to retire. I wish him well and hope he goes well in the next part of his journey.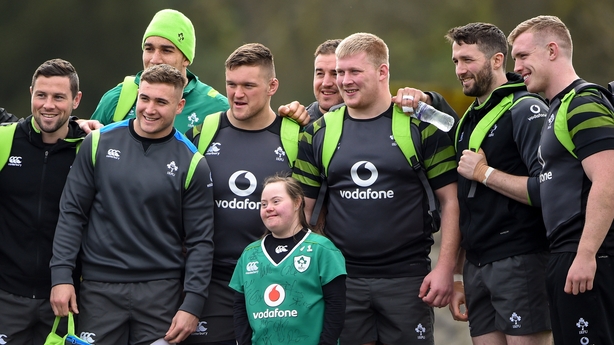 Ulster scrum-half John Cooney, formerly of Leinster and Connacht, was just a couple of yards away from the incident when it occurred.
"It's very sad, I obviously remember the incident in the game," he said.
"I remember Dan playing in St Michael's in the [Leinster] Senior Cup and he was probably one of the best players I've seen at that level.
"I also had the pleasure of playing with him, with Leinster 'A' and with Leinster so we would have been pally coming up.
"I really rated him and I hope after rugby, knowing his personality, he'll kick on and be successful at that as well."
For now Leavy must spend his time coming to terms with life after rugby.
Just over a week ago he tweeted about a new whiskey brand, Ogham, that he and his brother, Ireland sevens player Adam, were about to launch.
"He will surely succeed because he's an absolute warrior," said Ferris about the next phase of Leavy's journey.
No doubt.
Follow Connacht v Leinster (Friday 8pm), Toulouse v Ulster (Saturday 3.15pm) and Exeter v Munster (Saturday 5.30pm) via our live blogs on rte.ie/sport and on the RTÉ News App or listen to live radio coverage (Connacht v Leinster, Toulouse v Ulster) on RTÉ Radio 1.