Dan McFarland may be able to take some small solace from the URC's verdict about their try that wasn't against the DHL Stormers on Saturday.
Ulster had fought back from the concession of two early tries in Cape Town to put themselves within touching distance of victory.
Down 23-20 with three minutes to play, Callum Reid burst over the line with referee Gianluca Gnecchi initially awarding the try.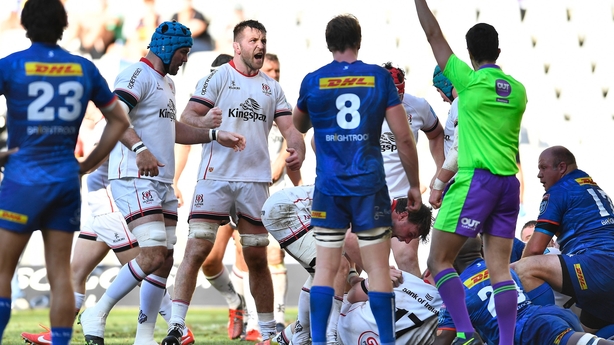 However, TMO Quinton Immelman intervened, the score was eventually disallowed and the hosts held on for victory.
"There was no conclusive evidence there was an infringement of a knock-on, so the original decision (should) stand," Tappe Henning, United Rugby Championship officials' boss, said on South African TV.
"It wasn't news to me, it is what it is, it's fact," said McFarland, speaking to media ahead of Saturday's game against the Vodacom Bulls.
"It's a try, very simply. The ball is dislodged from Callum's hands, it goes backwards, he lands on it and scores the try. It's not complicated in any shape or form.
"I put in my report to Tappe yesterday, that and other incidents in the game that were of high import. I await his reply but I was lucky enough to see his SuperSport interview so I know, on the big issue, what his why is going to be.
"From our perspective it's a massive shame that the log for the rest of the season will not be a true reflection on how we've done, and given how competitive it is, the table.
"From my perspective as head coach and trying to support what we are doing here I have to put that behind me and refocus on what we've got to do this week.
"My job is to put in the referee's report and find out the consequences and deal with all that."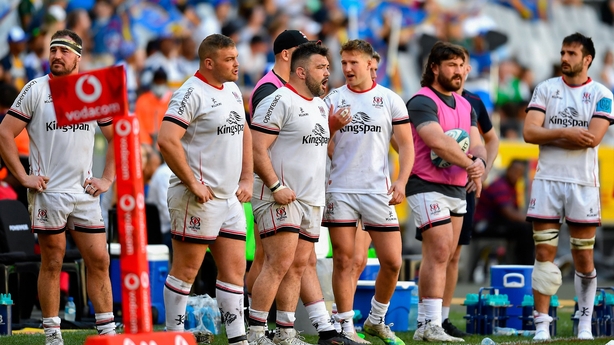 Ulster's task now is to head to altitude and face the Bulls, who last week beat Scarlets 55-20 at Loftus Versfeld Stadium.
Among their number is one Marcel Coetzee, who played for the visitors between 2016 and 2021 before returning to his native South Africa, from whom he was capped 30 times.
"It's an exciting prospect playing against the Bulls," added the former Connacht prop.
"They are obviously stacked. It's not just Marcel, they've got tremendous power athletes up front, play a very physical game.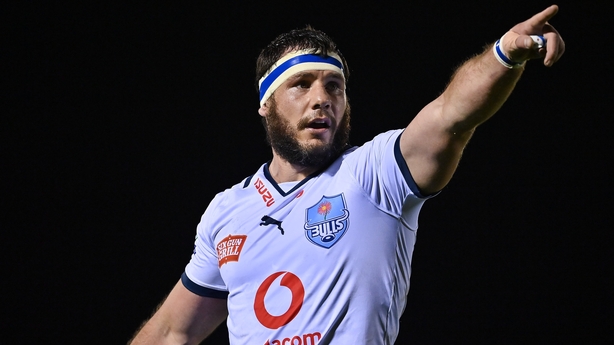 "I'm looking forward to catching up with Marcel. We're all aware of what he's capable of doing on the pitch.
"I'm looking forward more to catching up with Marc, he'll come and see us, we'll have a coffee and a chat and see how he's getting on."
Ulster, currently second in the table, will be without back row Greg Jones, who fractured his thumb in the defeat to Stormers.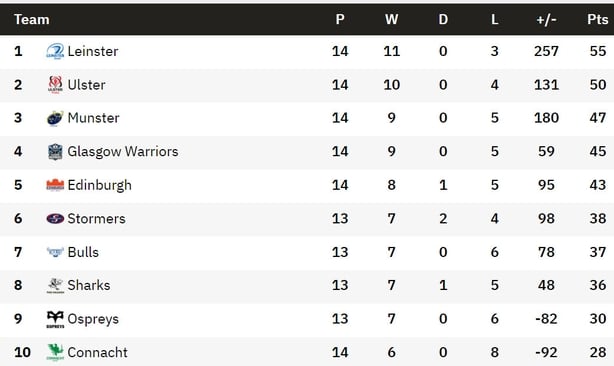 Follow all of Ireland's TikTok Women's Six Nations games via our live blogs on rte.ie/sport and on the RTÉ News App or listen to live coverage on RTÉ Radio 1.
Watch France v Ireland (Saturday 2.15pm) and Munster v Leinster (Saturday 7pm) live on RTÉ2 and RTÉ Player, also live on RTÉ Radio 1.