The 2022 Six Nations lived up to all expectations.
Most of us anticipated the favourites, France, would go all the way and they did so in style against England in Paris on Saturday night.
We finally witnessed an Italian win, and it was a classy one at that, away from home against Wales who struggled without a host of injured, experienced players.
Ange Capuozzo will rightly grab the headlines, but Paolo Garbisi has been a key player in the Italian resurgence.
England, Scotland, and Wales all struggled for any consistency and form. There's only one more Six Nations campaign between now and the World Cup in 2023 but that's a long time in international rugby, as was proven by South Africa last time round.
Ireland, although eventual runners-up, had a hugely positive spring. Under Farrell, the team has built on a massively successful autumn campaign and the momentum is well and truly with them.
There's still a lot of rugby to be played between now and France 2023 but this has been a key step in the right direction for so many reasons.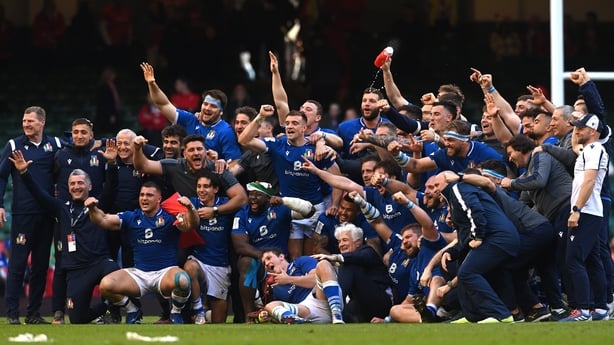 In the last World Cup cycle, Ireland won the Six Nations the year before the big tournament. Maybe it had nothing to do with their eventual demise, however, Eddie Jones and his team were able to prepare for Ireland in the next Six Nations because it felt as though Joe Schmidt played a lot of his cards and Ireland were figured out.
It was potentially down to the fact that England came good at the right time too and were second best in the World Cup that year. Both teams timed their peak quite differently.
That's not to say that Ireland aren't on the radar of most other teams in world rugby right now, but they are still in the shadows of another northern hemisphere team in France and the rest of the world aren't plotting the demise of Ireland, they're thinking about how they will tactically beat Les Bleus, who look to have the most successful balance of power, pace, ability in attack and integrity in defence.
For now, I'd be happy to be Farrell, allowing France to take off a year early, with all the pressure of a home World Cup to come and for everyone else to be thinking about the challenge that they pose.
Ireland built enough of a game plan to gain enormous amounts of confidence in their skill levels and execution.
It's always good to win highly competitive games while leaving some opportunities in the tank and to come away from games with a lot of learnings.
I think that's the most pleasing thing for Ireland at the moment, they have won games with loads of opportunities and by scoring well-worked tries, but they will also know how much more is in them and just how high their ceiling is. Ireland were wasteful in attack against England and Scotland.
As much as that frustrates a team on the day, it's very exciting to work with that team going forward and it leaves a lot of hunger there for the players.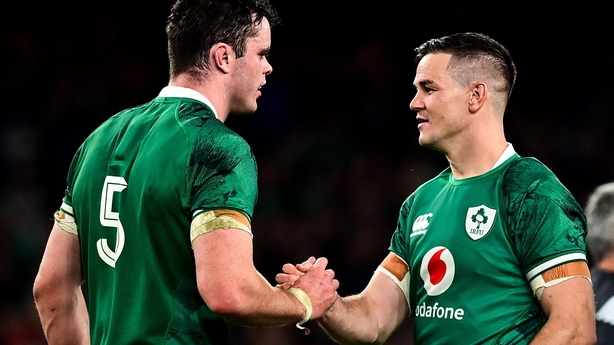 Another aspect that creates a lot of hunger is the genuine competition for places. Jack Conan forced his way back into the team this weekend after exploding from the bench last week but didn't show he was far beyond Peter O'Mahony after their respective performances against Scotland.
Never mind the return of Dan Leavy and Will Connors and the rest of the Irish back-rowers that will be hammering down Farrell's door.
There's a massive amount of real competition and attacking threat in the Irish back three and the centre partnership has been as uncertain as ever, in a good way.
There really are only a few positions that are nailed on at the moment, tight head and out-half, as well as scrum-half after Jamison Gibson-Parks tournament, despite Conor Murray being in really good form.
Despite a hamstring niggle, Johnny Sexton has shown that he is fit enough to continue driving Irish standards from out-half.
"This should create some hunger within the Irish team. They still have a point to prove."
I know others will be disappointed that another out-half didn't get an opportunity, particularly Joey Carbery, but there's a lot of rugby to be played in the rest of this season and the next. Irish out-halves need to get a good run of form with their clubs before they can demand game time from Sexton.
Sexton is so important to Ireland that it was great to see him come through so many minutes in this year's tournament.
The Irish attack has transitioned successfully from last year and is a real threat now.
The decisions that all players are making at the tackle line now shows their understanding and reading of the game. We always speak about French and Southern Hemisphere skills and execution, but Irish players have a high level of ability. We just need to let them use these skills in the right way and despite some doubts creeping in last year, Mike Catt and Farrell really have something good going within the squad now.
The setpiece plays that Ireland are developing show a lot of ingenuity and Ireland are quite progressive in terms of developing attacking tactics.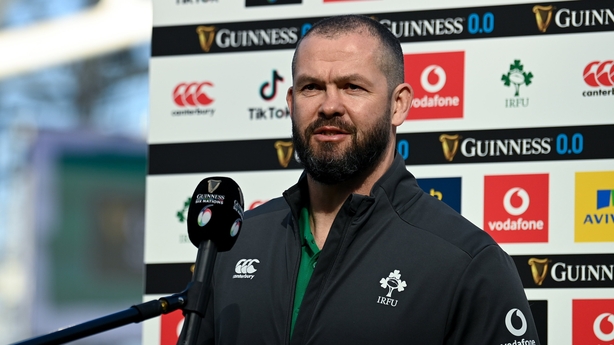 There's a huge amount of cohesion in attack. It's rare that players are crossing over because they've missed their roles. The timing of the front and back lines of attack is very good, both players look well connected and neither are exposing the other by being too early or late.
This creates a lot of live decision making and real threats for the defensive line. Coupled with accurate decision making, this Ireland team are now playing a game that we haven't seen from a successful Irish team before.
And lastly, they've had some success. It's not enough of a success with it being a Triple Crown and not a Six Nations championship or Grand Slam but time is still on their side.
A little success now is vital for this team to buy in further to what they are developing, but not so much that any complacency kicks in.
It's the perfect balance for what they set out to achieve in this campaign. I know everyone involved, including us as supporters, would like to have seen a Grand Slam victory, but this should create some hunger within the Irish team. They still have a point to prove.
The next challenge won't be any easier. A three-test tour to New Zealand, who will be starting to mount their challenge for France 2023.
This is the type of exposure that Andy Farrell's Irish side need with just over a year to the World Cup. It will uncover any weaknesses and areas of improvement for the 2023 season.
There's a lot of club rugby to be played and important games to look forward to. International players will be bouncing back into their provincial camps with a spring in their step.