When you look under the bonnet of Ireland's Guinness Six Nations campaign for 2022, you see the makings of a powerful engine, but one that still needs some tinkering.
Finishing second place in the table, and in spite of four bonus-point wins in five games, it's fair to say Ireland didn't hit those same heights they did in November when they played New Zealand off the park, and dished out hammerings to Argentina and Japan.
But that's not to say they've taken a step back. Eighteen months out from a World Cup, their return from the championship was more than acceptable, leaving them working off a very promising base that has plenty of scope for improvement.
There are issues they need to address over the coming months, particularly at the scrum. While they were partly vindicated for last week's six scrum penalties in their feedback from World Rugby, it was troublesome again yesterday.
We need your consent to load this YouTube contentWe use YouTube to manage extra content that can set cookies on your device and collect data about your activity. Please review their details and accept them to load the content.Manage Preferences
Three penalties won at the setpiece were offset by four conceded as they fell the wrong side of Wayne Barnes in the second half.
The other area of improvement is the accuracy of their attack.
The intent is there for all to see, and is a major improvement on their 2020 and early 2021 form, but they've been guilty of overplaying their hand at times in the opposition 22.
This is arguably a much easier issue to fix. The more they play, and the more familiar they become with the system, it's logical to suggest that their decision making and feel will grow with it.
That's what makes their next camp so interesting, a three-Test tour of New Zealand this summer, which is likely to include additional midweek games.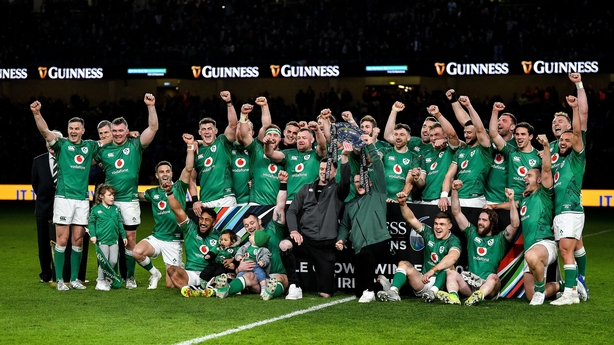 "It's massive. It's the perfect opportunity that we need," said head coach Andy Farrell after yesterday's 26-5 win against Scotland.
"We've talked time and time again about the lack of touring. It's priceless.
"It looks like we're able to take a slightly bigger group, which is great. There's people that's already had a sniff, some people that have not had a game, but we want to see them under pressure and going to New Zealand there will be no pressure like it.
"It's the perfect opportunity for us to find out more about ourselves."
There have been suggestions that the best plan of action would be to leave Johnny Sexton at home for the tour, to allow Ireland's reserve out-halves to become more established in the squad.
But it seems highly unlikely, and while Joey Carbery could certainly do with a bit more time front-and-centre, it would seem illogical for Ireland to leave their captain at home for a crucial tour one year out from a World Cup.
As the Six Nations wrapped up yesterday evening, the focus quickly shifted to that series in New Zealand, the results of which will be viewed through the prism of next year's World Cup.
And while Sexton didn't mention Joe Schmidt by name, the captain seemed to make a pointed reference to his former coach when talking about keeping France 2023 on the horizon.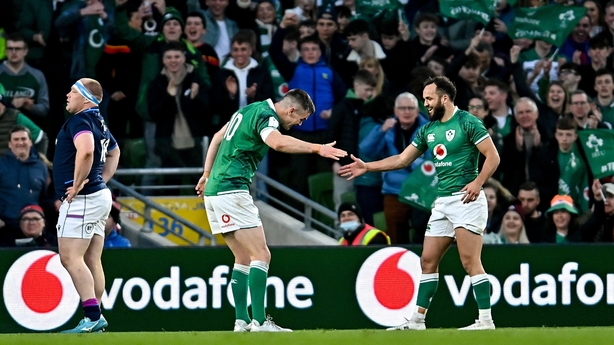 "We've got great potential, haven't we?," Sexton said.
"That's what we have at the moment and we've got to make it reality and we've got to keep building over the next, whatever it is, 18 months to make sure that when it does come around we've taken a slightly different approach.
"We've started talking about it already that this is the journey, which is a different approach to previous management that I've worked under which I think is the right way to do it.
"We're confident in the journey we're on. But at the moment it's only an opportunity. We need to keep developing.
"We had some young guys in during the week who were incredibly impressive and we've had some young guys in through the last year who have been incredibly impressive. We need to bring them up to speed and make sure they're ready in 18 months' time.
"We'll get a few bolters, I think, guys that can make a huge difference and that's what we need over the next 18 months to make the squad stronger and better. I'm sure that' what Andy will be doing and we're relying on the leadership to do too."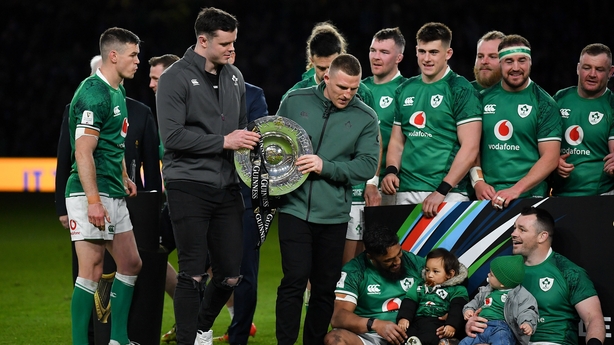 Yesterday's Triple Crown may have been the consolation prize, but it does represent another step along the road for Farrell's side.
And Sexton says they have come a long way from having to pick up the pieces after their failure at the last World Cup in Japan in 2019.
"It's a very tight bunch. We have come from some low times. It's only a few years ago we were being written off. The coach was being written off, the captain was being written off and the team was being written off.
"It's pretty fickle, sport, isn't it? So we will keep our feet grounded because we know how fickle it is.
"I'm just proud to be part of this group. Yeah, it is a very special atmosphere in here now."