The day after Ireland were beaten in Paris, Blackrock and St Michael's faced off in Donnybrook, two schools who between them provided seven of the starting XV against France.
As much as there is no debate about the incredible quality of player that the Irish school system produces, equally, it's not up for debate that it's tradionally been from a narrow base.
Ahead of that Guinness Six Nations match there were a number of articles highlighting the diversity of background from which Fabien Galthie selected his squad.
Brushes with the law, running with gangs in the street, rugby as a way of avoiding a life of addiction and escaping poverty of a former French colony were some of the themes of Les Bleus.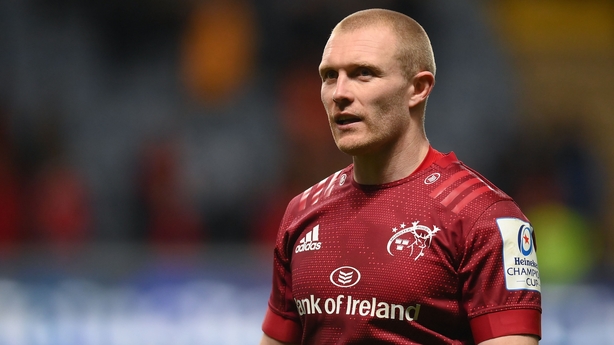 It brought to mind a passage from Keith Earls' recent book.
Uniquely positioned as an active and crucial member of the Munster and Ireland squads, his words carry weight.
Earls' background, coming from the working-class streets of Moyross in Limerick, with a father who also represented Munster, and journey through the ranks, first with province, then Ireland and the Lions affords him a unique view of the modern game.
"The new generation of professionals nearly live like monks now. From the age of fourteen or fifteen they're aiming at a pro contract.
"They might have their parents pushing themselves in that direction too. I'd be concerned that they are not getting the chance to enjoy their teenage years.
"And you'd wonder does it take away from their personality?" he asks in Fight or Flight, the award-winning autobiography he wrote with Tommy Conlon, where he details his own mental health struggles.
"Does the pressure to conform quench their individuality a little bit? Because you need to be yourself at the end of the day. It took me a long time to understand that".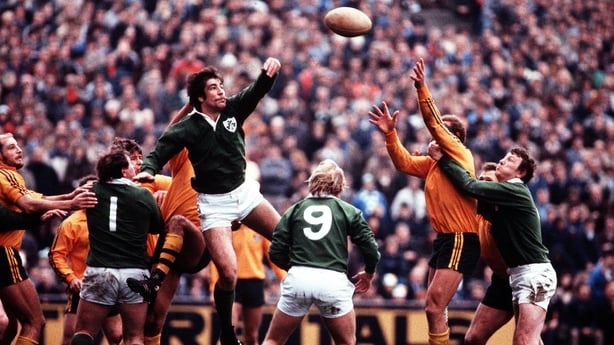 That echoed lines from Donal Lenihan's own book, A Life in Rugby, written in 2016.
"Nowadays, the make-up of the dressing room is very much of a type, the only difference being that one player might have a New Zealand accent and another could be from Kerry.
"They are all products of the same system so that individualistic streak is lacking....in many respects there's a robotic element to making it as a professional athlete."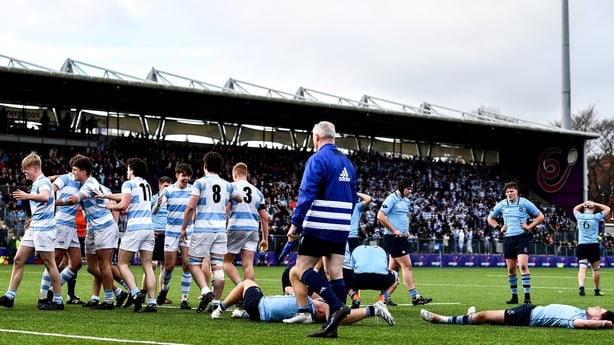 The introduction of professionalism in the mid 1990s changed the mechanisms of the sport to an almost unrecognisable degree.
The game itself has vastly improved in terms of fitness and skill, and ultimately the product at the top end is miles ahead of what it was in the past.
The closing off of the AIL as a route to the top means that the schools system and the academies are the pathway for the majority of the Ireland squad.
The perception of rugby as a game for public schoolboys can still resonate, particularly when Leinster contribute so many players to the national team, but the game is diversifying and the results of this can be seen in the make-up of some of the national underage teams.
This can be seen among Ireland's other rivals too, not just France.
Over in England, where Ireland are in action later today, the net is cast wide in terms of social class and background. Maro Itoje was born to Nigerian parents in London and won a scholarship to a prestigious rugby school.
Ellis Genge, the England prop, grew up on a Bristol council estate and spoke out in support of the pulling down of a statue of slave trader Edward Colston in the city.
Further afield, World Cup-winning captain Siya Kolisi made it out of the township of Zwide outside of Port Elizabeth to lead his country to the ultimate glory.
"I can't tell you how hungry I was some days, but a neighbour would come through for my family," the South Africa captain said in a URC promotional video recently.
"I love playing rugby but I believe the work I do with my foundation is my purpose," he added of his project, which focuses on gender-based violence, food security, sports and education.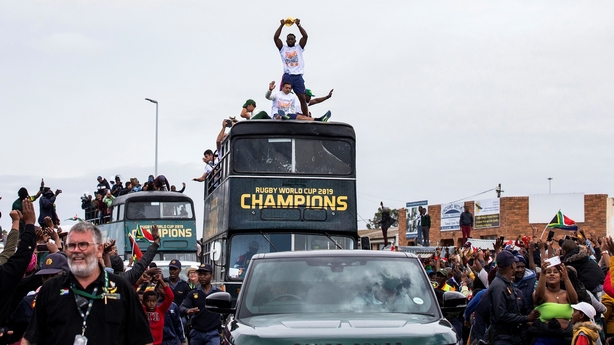 In the Irish senior men's team at present, the diversity tends to be imported in the shape of Irish-qualified New Zealanders and Australians. With the different viewpoints almost as welcome as their rugby ability, according to the country's top coaches.
"100%, [diversity] is a positive," Ireland head coach Andy Farrell told RTÉ Sport.
"Someone coming in from the outside, like Mack Hansen. You see the bond and the friendships grow straight away."
Leinster senior coach Stuart Lancaster: "Diversity of opinion and personality is really important in a team.
"And having different personalities within the group because you definitely don't want everyone to think and act the same way.
"It's important to use James [Lowe] in that way, it's important he's on the same page but brings that little bit of something different that other players don't have."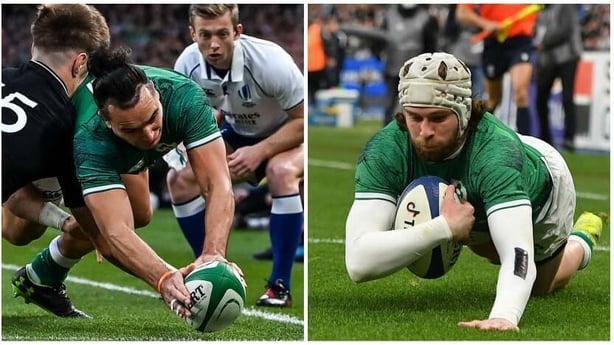 Speaking of Ireland's James Lowe, the New Zealand-born breath of fresh air who is universally accepted as being a type of player that is not naturally found on these shores, the 29-year-old was among the last crop picked up under the old three-year residency rule, which has now gone to five.
So when he's gone, he's gone, like Bundee Aki and Jamison Gibson-Park.
The new period required to become Ireland-qualified will mean that it's an option that fewer and fewer players of that calibre will choose.
Hansen, meanwhile, was more of a lucky find than the fruition of a plan coming together, it's reported, linking up with Connacht via a chat in a Canberra pub.
Five years ago the Irish Rugby Football Union (IRFU) set up IQ Rugby to "formally identify and develop Irish-qualified athletes from outside of Ireland", a way of expanding the base in a country that will only cap players who play for one of the four provinces.
The IRFU says the programme, run by former Great Britain rugby league player Joe Lydon and including former Ireland centre Kevin Maggs, is active, mostly in the competitive UK market but also further afield in South Africa, Australia and New Zealand.
However, the union admits that its progress has been slowed down by the pandemic and it's in "transition" and are currently "bedding down their direction of travel".
For example, they have been unable to assemble IQ youths squads to partake in the Under-18 interpros as happened before the pandemic.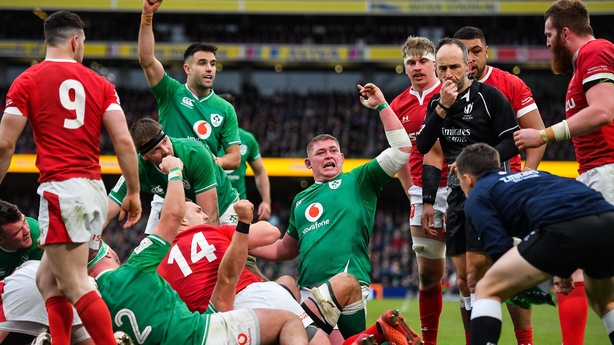 There has been an expansion of the base from which players arrive at the provincial academies, with a west Cork contingent in Munster and multiple graduates at Leinster following the path laid by the likes of Sean O'Brien and Tadhg Furlong, who didn't go to traditional rugby schools.
A players' agent who spoke to RTÉ Sport describes those coming from the non-traditional routes as "a breath of fresh air. They have a different attitude, they are not machines...a different bit of spice into your normal. These lads make a difference."
Ulster recently announced the signing of Shea O'Brien on a development contract, having impressed for City of Armagh in the AIL. The 22-year-old full-back also has a Gaelic football background and studies medicine at Queen's.
"Shea exemplifies a player who has taken a less traditional route to being involved in the professional set-up at Ulster," said head coach Dan McFarland.
"I am excited for what he will bring to our squad next season as a result of being nurtured through club rugby in the province."
Across the provinces the Club Community Rugby Officer programmes, in conjunction with clubs, do huge amounts of groundwork in terms of targetting non-rugby schools
While Lowe's attitude and general demeanour is praised (Johnny Sexton says "he gives me a hard time but he's one of my favourite players to play with... it's great to have him back. It gives everyone a lift."), there is also an acceptance that Ireland does not produce many players with his raw strength and body type.
With the IQ programme in something of a stasis and the residency-rule well about to run dry, what can be done to ensure diversity going forward?
Ireland star James Lowe tells @RTEsport about THAT tackle against @allblacks #IREv NZL #RTERugby #RTESport pic.twitter.com/yackpCYtUV

— RTÉ Rugby (@RTErugby) November 17, 2021
The Central Statistics Office said that in April last year there was about 645,000 non-Irish living in the Republic, but the IRFU are not actively running any programmes that directly target these communities.
Often the 'new Irish', be they African or European in origin, are more culturally aligned with other sports like soccer or basketball or athletics but they are starting to make their mark on the rugby field.
The Ireland Under-20s team last year had a pack containing Sam Illo and Temi Asewunmi Lasisi (Irish-born with Nigerian parents), Daniel Okeke (Italian-born with Nigerian parents) and Alex Soroka (Irish-born with Ukrainian parents).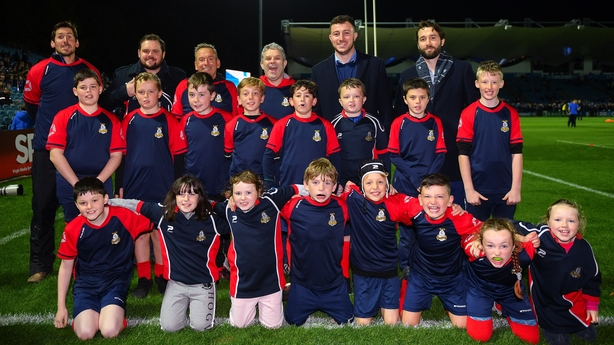 Set up as part of the IRFU's Tallaght Project, Tallaght RFC is just over two decades in existence in west Dublin.
The union set its sights on a "huge catchment area and tried to harness the appetite for sport in the area and see what could happen," says chairman Niall Mahon.
"It was slow growth over the first 10 to 15 years but over the last five years we are up to about 250 members. We are growing but it requires a lot of work to keep them all there.
"One of our second rows is Slovakian. He was into the gym, but he took well to rugby.
"If you look at the population of Tallaght many of the people you are talking about (new Irish) are there, so the more rugby growth in the area, the more that will become apparent.
"We're slowly getting there so the more we get our name out there the more they can see it's available.
"Tallaght is so big and there are a number of schools with 600 or 1000 pupils, there are colleges nearby.
"We are working to tap into them. I think if the IRFU re-started that Ireland project they would pick up a lot of the immigrant 'new Irish'."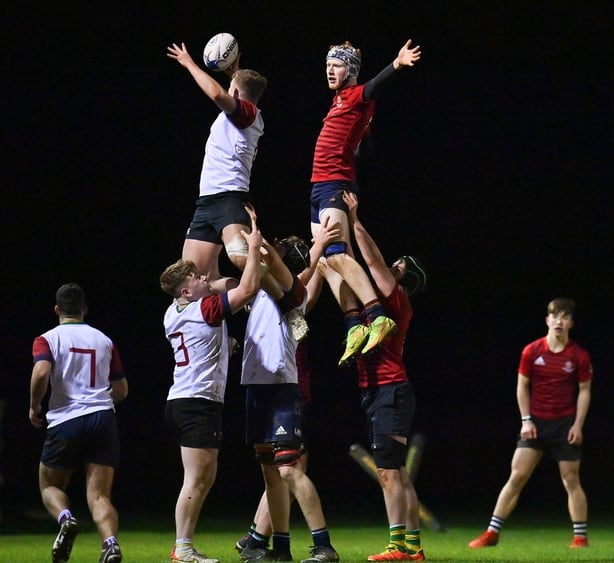 Across the provinces the Club Community Rugby Officer programmes, in conjunction with clubs, do huge amounts of groundwork in terms of targetting non-rugby schools, including DEIS schools in disadvantaged areas, and have linked up with local county councils to try and make an impact in new territory.
While it's primarily about participation, with tag and touch used as introduction, it's a tangible way of casting the net wider.
Players showing potential In Leinster have a pathway open through the Shane Horgan Cup, which is played between regional outfits.
"We have relationships with all 14 county councils in Leinster," says Community Rugby Manager Declan Fassbender.
"Our work ranges from the Aldi campaign with Paul O'Connell in the primary schools, that's from Shrewsbury Road to Sherriff Street, from New Ross to Carlingford and out to Athlone.
"We want to afford the opportunity for everyone in society, whether they have other opportunities or challenges, to play our sport."
All of the provinces run CCRO programmes and in Leinster they cover around 600 national schools and 200 secondary schools.
While the goal is not to produce the stars of the future, the sheer reach only adds to the chances of finding a gem.
"Success for us is really that around 80,000 kids will have touched a rugby ball over the last 6-12 months as Covid restrictions lifted, making people feel engaged," adds Fassbender.
"If we identify a young girl or boy who might have the capacity to go down the player development programmes through club or the school system that's a bonus.
"The more kids we reach the more chance we have of finding someone who might be that bit better than average. At that stage representative age grade rugby might appear down the line."
Listen to the RTÉ Rugby podcast on Apple Podcasts, Soundcloud, Spotify or wherever you get your podcasts.
Follow all of Ireland's Six Nations games via our live blogs on rte.ie/sport and on the RTÉ News App or listen to live radio coverage on RTÉ Radio 1.
Watch live coverage of England v Ireland (4pm) on RTÉ2 and RTÉ Player.