Andy Farrell was quick to congratulate France on a deserved Guinness Six Nations victory as they saw off a spirited Ireland comeback.
Ireland had come in on the back of nine wins in a row but fell short against a powerful Les Bleus outfit, 30-24, which was good enough for a losing bonus point.
"The result doesn't lie, congratulations to France," said the head coach, whose side battled back from the concession of an early try and a 15-point deficit four minutes into the second half to trail by just one with half an hour to play.
"I thought they deserved the win because that's what the scoreline tells us, that's sport.
"We move onto the next one.
"Obviously France played a very good game from the start.
"It wasn't a plan of ours to go 10-0 down after six minutes. At one stage 22–7 down.

"All credit to France. I must say credit to spirit and fitness of our side to be in with a chance of victory at the end."
Asked what he had learned about his team, who were missing captain Johnny Sexton through injury, Farrell told RTÉ Sport. "I already knew we had character, I already knew the squad was unbelievably fit and the strength was something that we expect of ourselves.
"Maybe any side that comes here to Paris and gets to within a point, having been 22-7 down [has character].
"We've seen many times France take advantage of that [lead] and tip over the edge. That wasn't the case with us. Our mental strength was very good.
"There are plenty of positives. You can see by James [Ryan's] body language, he's probably sore and a little bit fed up that we have lost.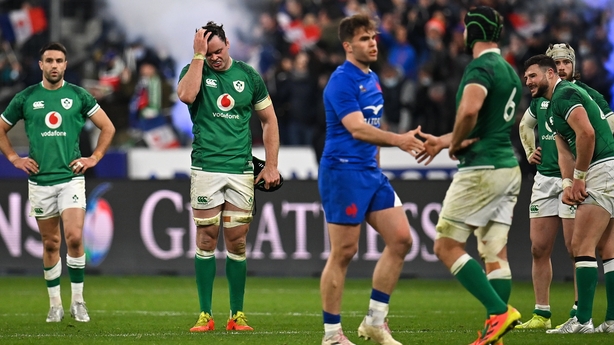 "It's hard to take when you have put in such a tough shift like that, especially with that fight and character."
Ireland were within six points in the 72nd minute when they opted to kick a penalty instead of going to the corner, a tactic that had produced Josh van der Flier's try.
Farrell insisted his side made the correct call.
"It's the right decision, there is no doubt about that," he said.
"They're in the game, they feel it, they're in the moment plenty of time left, lineout after that, opportunity to score a try and we didn't. I back them to make those calls."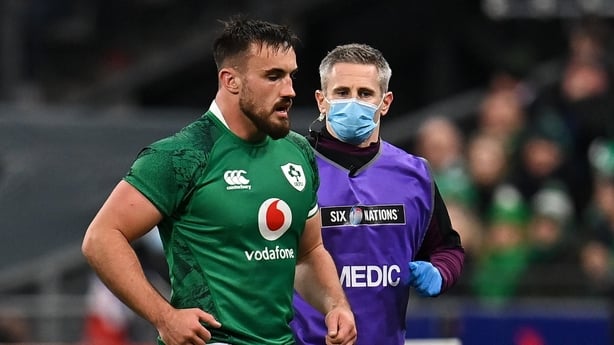 Ireland lost Ronán Kelleher and Peter O'Mahony to injury, while Ryan was temporarily replaced just before half-time.
On the injury front, Farrell said: "We've a few bruised bodies, few HIAs, still going through protocols.
"Again it showed the character of the side and how they adapt when things aren't going as planned."
Ireland captain Ryan said the match was as tough as he's experienced.
"It was up there definitely, it was up a level from last week [against Wales]," said the Leinster lock.
"We probably made it hard for ourselves at times.
Amazing Test match #FRAvIRE pic.twitter.com/AOhRFqAYA4

— Michael Glennon (@MicilGlennon) February 12, 2022
"We didn't start too well, we allowed them to get access into the game, we made life tough for ourselves. We showed some grit to claw our way back. We'll take loads of learnings from that."
On the decision to kick the late penalty, he added: "It felt like right decision at the time, we're were imposing game on them in that period, felt confident in our attack.
"We thought we'd bring game to within three points and backed ourselves to go win the game on the back of that.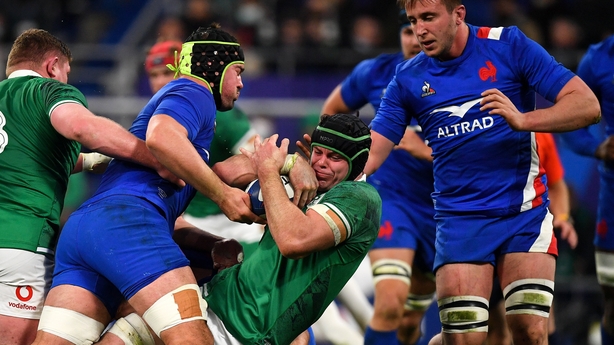 "It was very tough, they're a serious pack.
"When you give them access into the game, mistakes, handling errors, indiscipline at time, the game becomes much harder. It's a big thing limiting their entries into games, we let ourselves down at times.
"It was very intense, nothing we didn't expect coming to Stade de France, it's always going to be a very tough game.
"Hopefully we showed we were well able to live with that intensity.
"As Faz said, we went 22-7 down and we showed great character to claw our way back into the game. It was a very intense game and we'll take loads from it."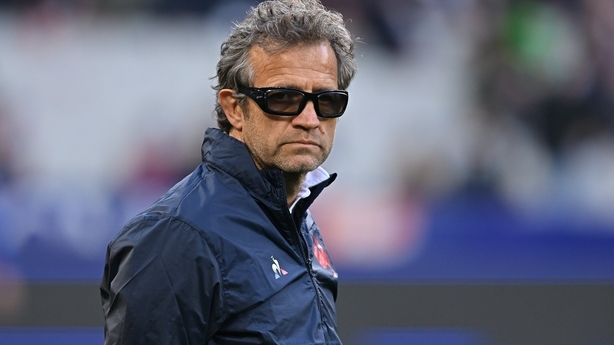 France head coach Fabien Galthie praised his side for their effort.
"That was tough, we had a tough as teak adversary even if that does not surprise us," he said.
"It is a beautiful victory which we went after with all we had in the locker.
"Even if we lacked maturity in our replacements, we had a moment when we were treading water, but the replacements brought the energy in what we required.
"We received the Irish well, we welcomed them well now we are going to recuperate and have to go away twice."