Warren Gatland: "Are you causing trouble in Connacht?"
Peter Bracken: "No, I'm just not getting picked."
Gatland: "Well, do you want to join us?"
Bracken mulled over his reply for a full millisecond before answering yes to the London Wasps boss.
The then 27-year-old prop had spent time on the fringes of the Munster squad but had made his breakthrough at Connacht.
There were good times for the Offaly native under Steph Nel when he started out with the Westerners but a change of coach, from a former forward to a former back, meant he felt somewhat less understood.
"I was first choice there for the first two years and loving it," Bracken told RTÉ Sport.
"Steph Nel was the head coach and everything was going very well.
"I loved my time in Galway with Connacht, the people were great, the supporters were great.
"Michael Bradley took over and I could barely get a game for love nor money.
"I was kind of left rotting. I never really found out why. I kept plugging away and wondering where I was going.
"I was under him for two years but only got a handful of games."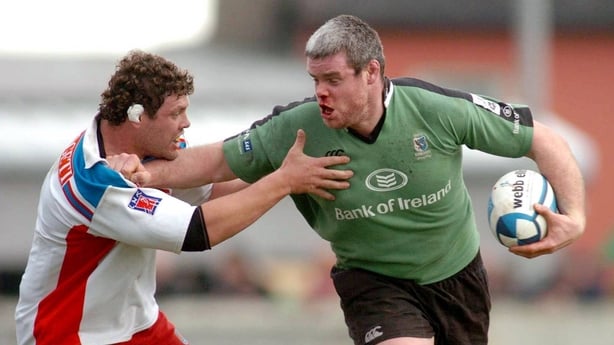 Gatland, of course, had a history with Connacht and Ireland by the time he led Wasps, who take on Munster in Thomond on Sunday afternoon, to their first Heineken Cup victory in 2004.
The following season, looking to bolster his front row options, the Kiwi picked up the phone.
"He rang me up and the first thing he said was, 'are you causing trouble in Connacht?'," recalled Bracken.
"'No'," I said, "I'm just not getting picked' and he couldn't really understand it. That was a good start to the conversation.
"He had been checking up on me, talking to lads in Galwegians and Connacht and he got the same spiel from them, that I was just not getting picked.
"He asked if I wanted to join and I said yes and it went from there.
"It was good in a way that I couldn't get a game for Connacht but the European champions wanted me to come and play with them.
"So, I did my best, I got my few games for Connacht at the time but I made my decision and one of the goals was to be in the best condition I could be arriving over at Wasps."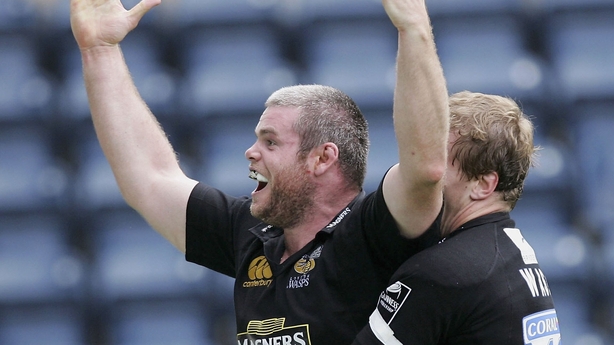 But it almost never happened as Bracken got caught in the middle of a tug of war between two London sides.
"There was an issue with Harlequins at the time because before Gatland called me, they had asked me to join them," he said.
"I said yes on the proviso that if they went down that the agreement would be null and void.
"Gatland was understanding when I explained that and he said just see how it goes.
"Harlequins ended up getting relegated and I was all set to go to Wasps.
"I went over, had my first training session and got a call from Harlequins, who wanted to know why I wasn't at training?
"I told them about my agreement with the person involved and they got all antsy about it. The long and the short of it was they said, 'look, you are playing with us or you are not playing any rugby. You already signed'.
"I told them I'd a verbal agreement and at the time I was probably a bit innocent and learned that verbal agreements mean nothing when it comes to business.
"I stood my ground, they were getting thick, I was getting thicker. They were dealing with an Offaly man so...you know.
"It went sour, there was talk of court and there was no way back, it seemed.
"At that point, I faced not playing for two years but eventually they kind of saw a bit of sense and Wasps were backing me and it all got sorted out, thankfully.
"And I had proven my commitment with Wasps when this was going on and I said to them I'm not going anywhere, I'm playing with you."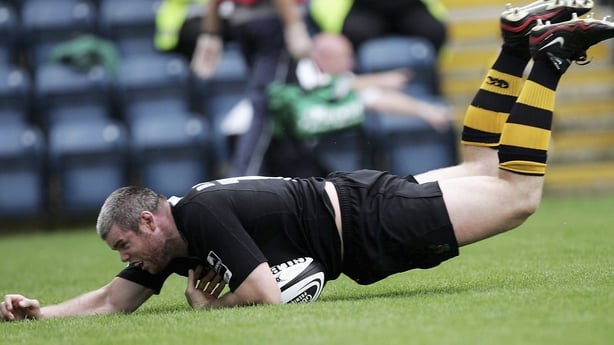 Bracken made a good first impression, breaking a couple of weightlifting records in the gym, a nice way to break some ice in a squad containing the likes of World Cup winners Lawrence Dallaglio, Joe Worsley and Josh Lewsey.
When Dallaglio broke his ankle on the Lions tour in 2005, he rehabbed with Bracken, who had a minor issue in the summer he joined.
"Lawrence was an amazing captain," said the former Ireland U18 and 'A' international, who also represented the Barbarians against England in 2006.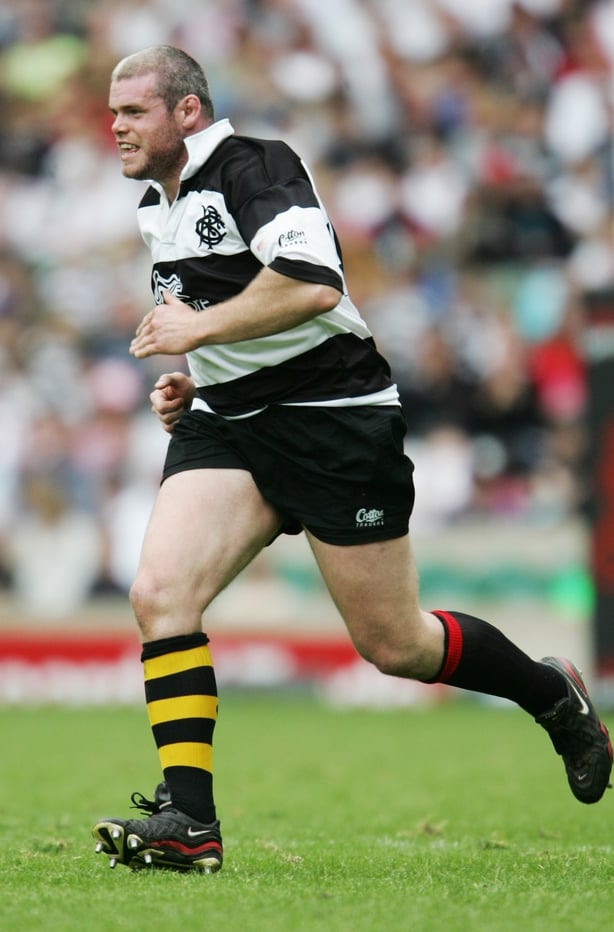 "He was on the Lions tour and got injured and came home. At the same time, I was injured in pre-season and ended up training with him for about two weeks.
"We got to know each other quickly. We'd do a hard training session in the morning, in the pool or whatever, and he'd buy me breakfast, drop me back to training, so I was very much under his wing.
"The day you arrive in at the clubs, you are treated as if you've been there 50 years.
"Look, there were huge names there but I knew what I was getting myself into before I went over.
"There was many a game, over the two years, where I was the only uncapped player in the 22. They had all played with their countries, I got as far as Ireland 'A', which was brilliant but I never got a full cap in the end.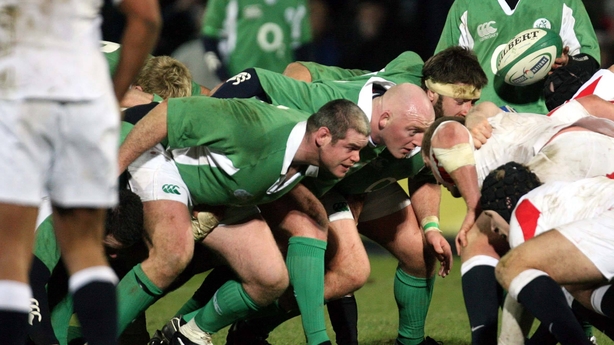 "But to be playing in that environment was great.
"In European ranking terms, Connacht were well down, Wasps were at the top but there wasn't much difference in the conditioning. The talents and the coaching was the difference.
"And there was great heart in the club."
Two years later, Bracken was a European champion, one of an elite group of Irish players - Trevor Brennan (Toulouse 2003 and 2005) Eoin Reddan (Wasps 2007), Geordan Murphy (Leicester 2001 and 2002), Ian Whitten (Exeter 2020) - who played in and won a Heineken Cup final outside their native land.
In addition, Brian Roche (Bath 1998), Johnny O'Connor (Wasps 2004 and 2007), Jeremy Staunton (Wasps 2007) and Gareth Steenson (Exeter 2020) all played big roles in their respective teams' Heineken Cup wins without appearing in the final.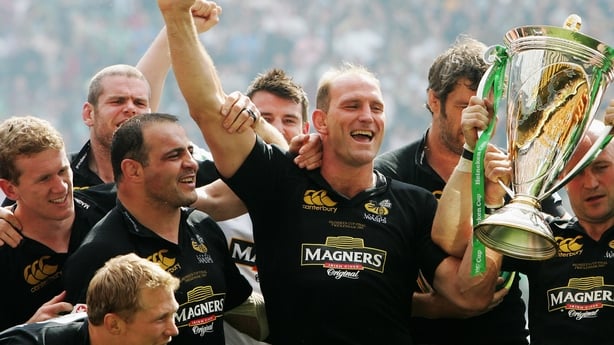 "It was a brilliant day, the peak of my career," smiled Bracken, who came on in the final against Leicester as Wasps stunned the Tigers, with Leo Cullen in the team, 25-9 in Twickenham.
"All the training and the sacrifices, all the pints you missed as a young fella.
"It all came together.
"Sport is funny that way because I had gone through the emotion of losing a Heineken Cup with Munster even though I wasn't in the match-day panel in 2000.
"The semi-final against Toulouse was amazing, Northampton in the final.
"I was involved when that Munster journey all kicked off, they went from strength to strength.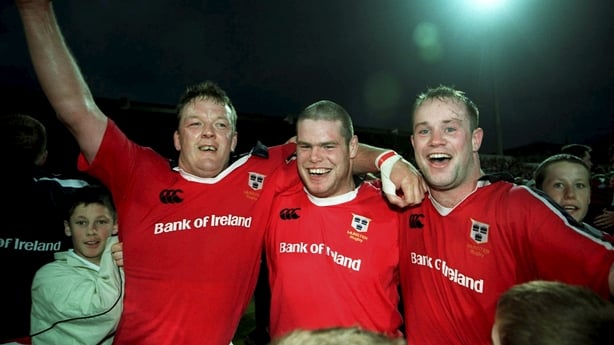 "A few years later, Munster are beating Biarritz; John Hayes is locking out the scrum and Peter Stringer goes on the blindside, scores the try and they win.
"I was watching the match with Joe Ward, who went on to play with England Saxons, in Wasps. We looked at each other and promised we'd do it next year.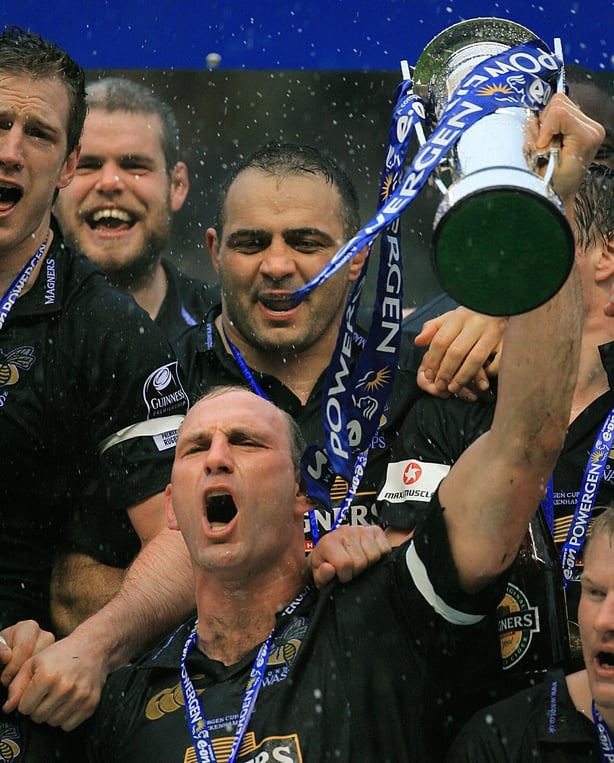 "The following year we won the Anglo-Welsh Cup (above) but we missed out in the semi-finals of the Premiership and we didn't win the European Cup.
"We signed at the same time. We arrived and they were European champions.
"It was an unspoken kind of a thing but a few of us lads that had just joined thought 'we better do something here and make an impact.'
"Because we came and they lost a title, I said to Joe, 'We're going to be in the Heineken Cup final next year' and we were and we both got on in the final."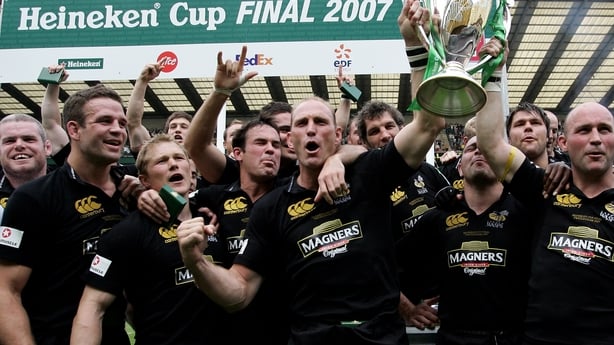 Bracken left that summer and had spells with Bristol, Harlequins ("we kissed and made up"), Dragons and Carcassonne in France.
After retiring he took up coaching and, now based in Castlebar and a full-time carer, still finds some time to operate as the Scrum Doctor, specialising in teaching the intricacies of that dark place to clubs.
He was the forwards coach for Ireland Women back when they were beating New Zealand, getting to semi-finals of World Cups and winning Grand Slams.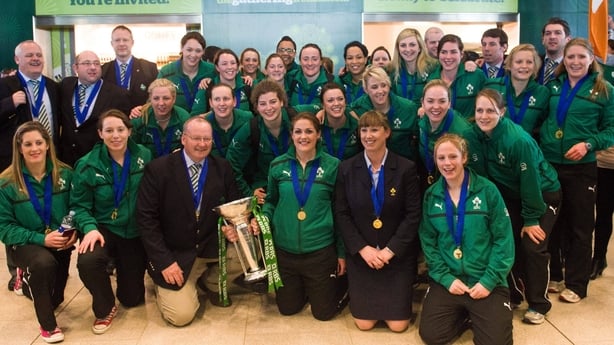 The 44-year-old is confident that Greg McWilliams, also part of the coaching ticket between 2010 and 2014, is the right person for that challenge.
"If there's a man to sort it out, it's Greg," he said.
The former Tullamore RFC forward also has a keen interest in electric cars and only last week whizzed around all of Offaly's 42 GAA clubs in his battery-powered motor.
"I do the whole electric car stuff as a hobby, I've gotten into all things about the environment and sustainability," he added, "without being a hippy."
Since Bracken's time, Wasps have been champions of England, narrowly avoided relegation, changed name and relocated to Coventry but despite the changes and the time passed, there's no doubt who he'll be shouting for today.
"One of Wasps' mottos is 'Once a Wasp, always a Wasp'. I'm Wasps through and through, there's no hesitation."
Follow Stade Francais v Connacht (1pm) and Munster v Wasps (3.15pm) via our live blogs on rte.ie/sport or on the RTÉ News App.