Munster captain Peter O'Mahony was beaming with pride following his team's bonus-point win away to Wasps, describing it was one of the best moments of his career.
With Covid cases playing havoc with preparations for their Heineken Champions Cup opener, a callow squad shorn of 34 senior players travelled to Coventry unsure of what to expect.
Wasps were themselves without 22 players, but the men in red, complete with a dozen debutants, delivered an outstanding performance in a 35-14 success.
O'Mahony was a colossal figure in the backrow and after the game reflected on the enormity of the result given the lead-in.
"It genuinely rates right up the very top of it," said O'Mahony. "It was a bizarre scenario, the whole thing was bizarre. It gave us an opportunity to do something really special with a special group of people who haven't spent a lot of time together.
"We spoke about just getting to the game, that was a win in itself. To get a bonus point away from home in Europe, that hasn't really sunk in yet.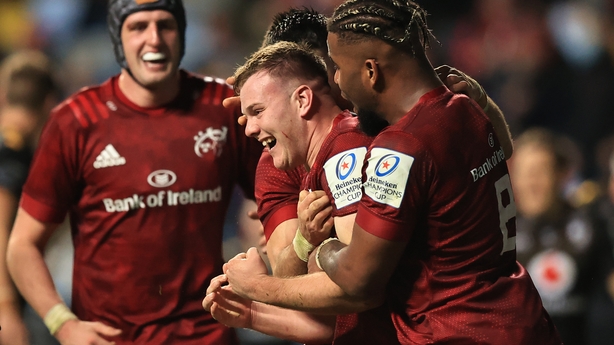 "That's an incredible feat for the guys who played for Munster for the first time, never mind their first European game."
19-year-old full-back Patrick Campbell and 21-year-old hooker Scott Buckley, who was named player of the match, both marked their first appearances for the province with tries, while another man making his bow, number 8 Daniel Okeke, was another also singled out by O'Mahony.
"Pa [Campbell], I watched him play once for his club [Young Munster] and he was really impressive. But tonight and the last two weeks in training, seeing the way he glides around the place, it was a stock-take moment for some of us, going 'This guy is seriously impressive.'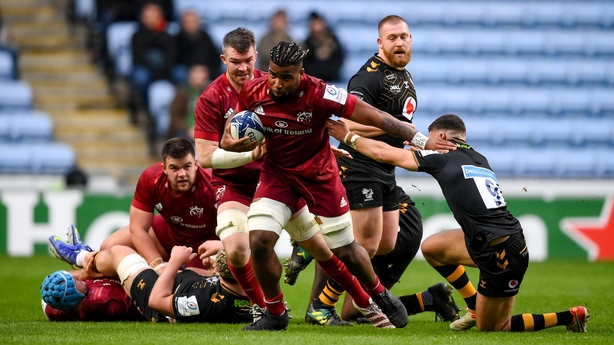 "Daniel was incredible. He got through so much work. He was in our lineout, he was in our six-man lineout, he was running attacking lineout plays off our five-man. He was involved in the four-man and he had a lot of stuff to learn. It's difficult, trust me, to learn all the stuff we have lineout-wise and play-wise.
"He did a great job and we just said to him, 'You just need to carry well because that's what you're good at.'
"He was a bit loose at times with his offloading but as a whole, his performance was unbelievably impressive. I'm very proud of him."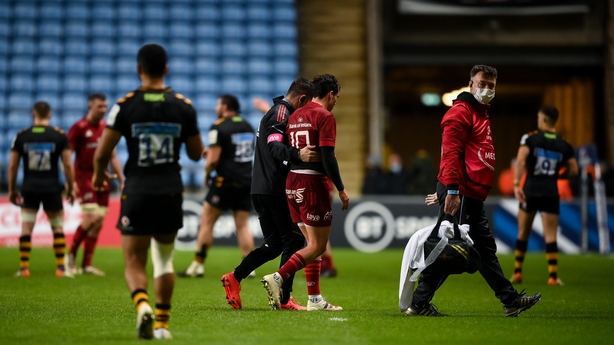 The only negative from a Munster perspective was the sight of Joey Carbery leaving the field of play in a makeshift sling.
The out-half landed six successful kicks in the win, but the province, and Ireland head coach Andy Farrell, will now be anxiously awaiting a medical update.