Ronan O'Gara is keen to stress the "opportunity" that Saturday's meeting with New Zealand at the Aviva Stadium brings.
There's the opportunity for a big performance, and the opportunity to win. A win would present the opportunity to make wholesale changes against Argentina eight days later and fully test out the wider squad.
There's also the opportunity to see how Ireland's new style matches up against the best in the world. Even if it fails, it's the only way to find out.
O'Gara admits to being pleasantly surprised by both the intent and execution Ireland displayed in Saturday's 60-5 hammering of Japan at the Aviva Stadium.
Having spoken to forwards coach Paul O'Connell in recent months, he knew Ireland were trying to zag in a new direction, but admits to being caught off guard at how quickly they did it.
"This is what they've been looking for," O'Gara says, speaking in his role as an ambassador for Benetti Menswear.
"But I didn't think they expected to get where they are as quick as they did, and that's a credit to the work going on behind the scenes."
While it's unlikely the level of execution shown in the opening half against Japan will be matched week-in and week-out by Farrell's side, O'Gara does seem confident that Ireland will stay true to their new passing approach against the All Blacks, rather than returning to a conservative kicking game.
"It's important because I think we all have a stomach full of the box kick.
"That was probably the most pleasing aspect of last week, the fact there are other options to exit with, there are other ways of playing the game. The box-kick doesn't need to be the solution for everything and I don't think that's been the Irish mentality, but it has been certainly a factor for a long number of years.
"We could see last weekend that you can shift the point of attack or defence in numerous capacities to play at the other people's skills, especially with left-footers, right-footers. I think it will be very interesting because I don't think there will be a shift away from this."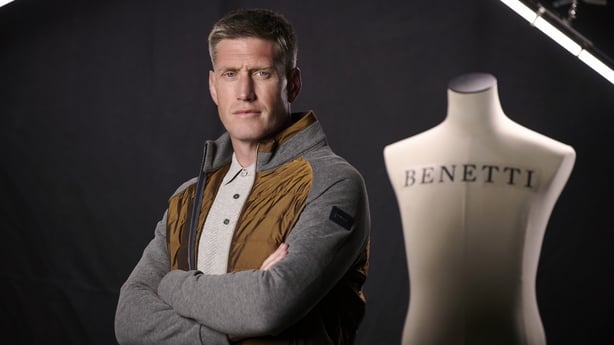 The La Rochelle coach has been on record with his own attacking preferences. KBA - keep the ball alive - was the hot phrase in rugby last season as his reached the final of both the Top 14 and Heineken Champions Cup, losing on both occasions to Toulouse.
O'Gara stresses that the box-kick still has its uses - Ireland still employed it on several occasions against Japan - but by adding extra layers to their attack, they can get more from the kick when needed.
"I think it was always the go-to, but sometimes I didn't understand why you go to it.
"Sometimes, there is definitely a need to box-kick, but other times Ireland were going into the air when there could be a complete cul-de-sac for a winger in his attempt to go and chase the ball.
"It looked at the weekend that there was variation and changing the point of attack, and identifying space, way beyond what we've seen from these players in the past."
The biggest challenge facing Ireland's coaches in the next two years will be managing the form and fitness of Johnny Sexton, as well as Harry Byrne and Joey Carbery, who appear to be the preferred long-term successors.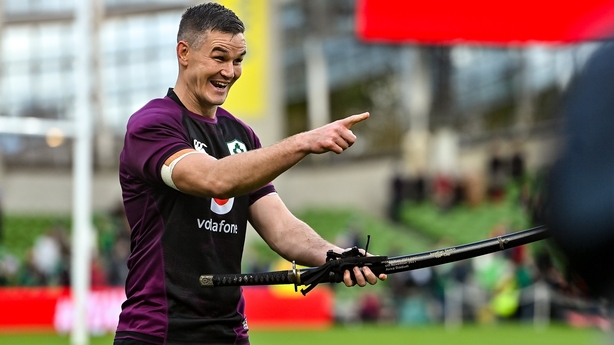 Even at 36, Sexton looked in sublime form on his 100th Test cap against Japan, however O'Gara warns how quickly things can change for players late in their careers.
"There's the managing of Johnny and then there's the managing of option B and option C.
"At the minute option A is very strong but will that be the case in two years' time? You don't know. The body may or may not be in a similar situation where he's feeling great about it himself.
"But what you have to pay heed to is if you want to be serious about challenging for the World Cup you need strength in depth down to the third-choice, minimum, in every position to challenge.
"So obviously Johnny is the short-term, whether that can be pushed out to the medium-term or the long-term, I think we'll probably have a better idea at the end of the summer but what we do know from other nations is the fact that it's very difficult to be excelling.
"And you need your 10 to be excelling if you want to win a World Cup, excelling at that age, and that's not a slight on Johnny, that's just the reality of the human body and what happens. Irrespective of New Zealand and Argentina, there's the Six Nations to come and there's three tests in New Zealand and I think all those games will pose sufficient questions to the answers we need to understand where we are in the pecking order of number one, two, three, four out-halves in the country."
While Joey Carbery came off the bench for Sexton on Saturday and looks likely to deputise again against New Zealand, Harry Byrne is next in line and looks set to feature in some capacity against Argentina in the final game of the November series.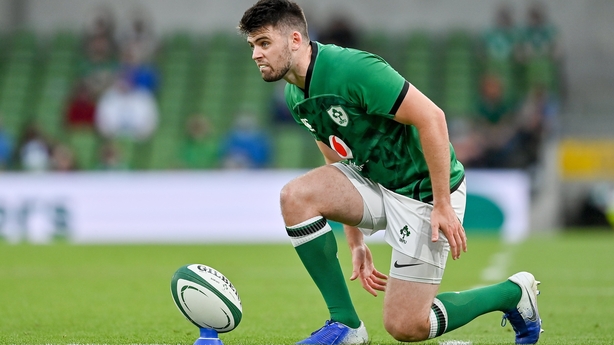 The Leinster out-half has endured a difficult six months with several minor injuries stunting his development.
"I think what Harry Byrne needs to do is place himself consistently on a rugby pitch. He hasn't done that this season, he's had injuries for Leinster this season, he's been selected but had to pull out, then another game he did play but got injured in.
"As a young out-half you need a lot of reps, you need a lot of minutes in the jersey and he's been deprived of both of those.
"He seems brave. He seems willing to have a go. He seems to trust his instincts and seems capable of getting his backline going. He seems fast and looks a good game manager.
"He has an awful lot of strings to his bow, but his challenge will be his consistency of performance. Can he back up big game after big game after medium game after big game after medium game?
"What I think young players fail to understand is that going from an 8/10 to a 2/10 doesn't work at Test level. Your bad days have to be 5/10 or 6/10. That's very important for Joey and Harry. They need to be 7/10, 7/10, 6/10, 8/10, 9/10, 8/10, 7/10, as opposed to 8/10, 2/10, 4/10, 8/10 – that just doesn't work."
Follow Ireland v New Zealand via our liveblog on RTÉ.ie/sport and the RTÉ News app, watch live on RTÉ2 and the RTÉ Player or listen to national radio commentary on RTÉ Radio 1's Saturday Sport.