Former Ireland captain Paula Fitzpatrick has said any IRFU review into the women's game must focus on inadequate club structures as she reflected on the "sad" fall from grace the game has suffered in the last seven years.
In the wake of Ireland's desperately disappointing failure to qualify for the 2022 World Cup, the IRFU promised to carry out a review of what has gone wrong.
"In line with the men's 2019 Rugby World Cup and all other National Team campaigns a review of the Women's XV's RWC qualifying campaign will be conducted. A mix of external consultants and internal stakeholders will be tasked with providing a detailed report to the IRFU high performance unit," it said in a statement released to RTÉ Sport.
As Fitzpatrick pointed out, we've been here before.
After the 2017 World Cup, in which Ireland were deemed to have underperformed, the IRFU carried out a review and subsequently set itself new goals: a Six Nations title before 2023, qualification for the World Cup, qualification for the Olympic 7s, and top-six finishes on the World 7s Series.
Those targets have been badly missed.
"It's really sad to watch it crumble from the heights of 2013/2014," Fitzpatrick told RTÉ's Morning Ireland.
"I really hope this review that is being carried out, that something comes of it because this has happened before, after the 2017 World Cup. It's the exact same thing. Nothing has changed in four years.
"We really need to make sure now that the review as a result of this sparks real change and has an impact. There's going to be a new cycle of players now coming through. They've got four or five years to prepare for another World Cup but something has to come from this review - it has to have an impact.
"The review has to look at the relationship between the 15s game and the 7s game. I also think it needs to look at the whole club structure in Ireland and really build on that.
"At the moment the club structure is not at a high enough level to prepare for international level. We need to fund high-level coaches at club level and push that. Hopefully this review will do that."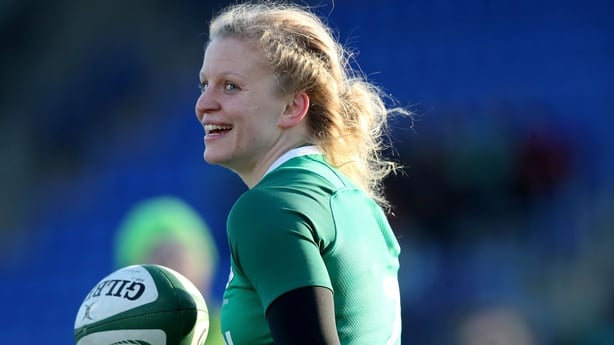 Fitzpatrick won a Grand Slam in 2013, another Six Nations title in 2015 and in between she was part of the Ireland side that made the semi-finals of the 2014 World Cup, memorably turning over New Zealand in the pool stages.
She stepped away in 2019 and was keen to pile praise on another former captain and two-time Six Nations winner, Claire Molloy, who announced her retirement from international rugby on Monday.
"When you say world class about Claire Molloy you really mean it," added Fitzpatrick.
"She really is one of the best 7s in Irish rugby, male or female.
"She'd take her spot on any team in the world. She's capable of sparking a bit of magic, she has these dancing feet and her work rate is just unbelievable. One of her biggest strengths is probably her ability around the breakdown... serious strength. She's capable of fighting off people far bigger than her.
"She's so committed, so determined, seriously ambitious. She'll achieve any goal she sets her mid to. She would have taken a year out last year to concentrate on her training as an A&E consultant.
"Prior to that and after that she was commuting over and back [to England] and was involved in working in A&E during the pandemic as well. To be able to combine both is so impressive. Her training never suffered as a result. It's a real testament to her character."