Sam Monaghan's Ireland debut didn't go to plan but the Wasps second row, who took an unusual road to rugby, is aiming to put things right on Sunday.
A yellow card 14 minutes after coming on as a replacement and 13 minutes before the end of the game, wasn't ideal, albeit that the decision to pull down a try-line-bound Spanish maul looked to have been worth it when Ireland, hanging on to a narrow lead at the time, initially managed to clear.
It was actually one of the smarter plays of the day.
However, just a few minutes later, after some more sloppy Irish play, Spain scored the winning try as the South Africa-born Monaghan looked on from the sidelines, helpless as Ireland fell to a shocking defeat that hit their RWC 2021 qualification hopes hard.
Monaghan was one of two uncapped players to feature against Spain, with 7s captain Lucy Mulhall starting in the centre.
The Meath native plays her club rugby in London and detailed her late arrival to the sport.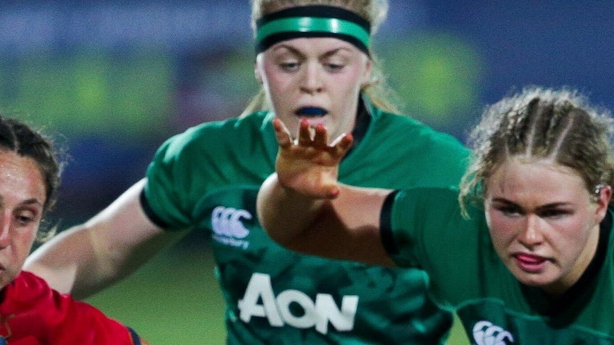 "I moved to the UK about five years ago and I joined a local club in Brighton, Lewes RFC. Just to make some friends," the 31-year-old lock told reporters from the team base in Parma.
"They didn't have a Gaelic football team there at the time so I joined and really loved it.
"About a year later I really took it seriously. My coaches saw that I had ability and they got in contact with Giselle Mather [Wasps Women Director of Rugby] and they gave me a trial last year.
"I played a full season with Wasps last year, the progress I made in a year kind of stood to me and Steve [McGinnis, Ireland forwards coach] got in contact with me around November and we stayed in contact, we viewed my games over Zoom, looked at my strong points, my weaknesses.
"They'd kind of been keeping an eye on me through all my games and were interested in getting me into camp, [which they did] at the start of July."
"[Growing up] it was all Gaelic football, basketball, camogie, soccer.
"I went to a training session before in Navan but I [was with] Meath Ladies at the time, six or seven years ago, that was my focus at that point.
"Rugby didn't really get a look in until I moved away."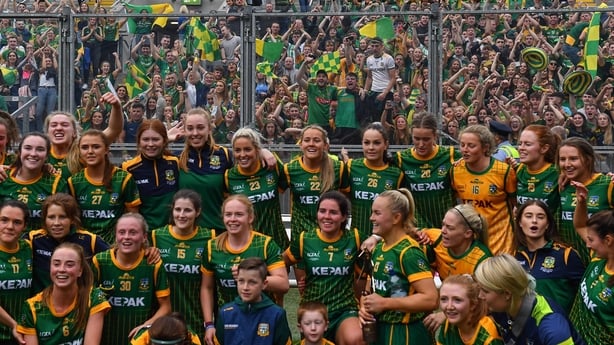 Monaghan was part of Meath Ladies U16 team that won an All-Ireland in 2009 under current senior coach Eamonn Murray.
Watching her former team-mates beat Dublin in the All-Ireland Ladies football final didn't leave her with any regrets, however.
"I think they got better after I left," she laughed.
On Sunday's task against Italy, where Ireland will realistically need a bonus-point win, while making sure the hosts don't come away with any match points, she said: "We are playing for the pride of the jersey.
"We want to go to that World Cup, that's our first goal and we really need to bring it to Italy.
"There were a lot of mistakes and this week we've really put our hand up and there's been a lot of accountability.
"We've worked on it. Training [Wednesday] was very honest, open and positive. So we're really looking forward to getting training done this evening and the rest of this week."
RWC 2021 Europe Qualifier schedule
---
Monday, 13 September
Scotland 13-38 Italy
Spain 8-7 Ireland
Sunday, 19 September
Italy v Ireland (2pm Irish time)
Spain v Scotland (5pm)
Saturday, 25 September
Italy v Spain (2pm)
Ireland v Scotland (5pm)