Ulster are well aware that having come close over the past two seasons they need to add something new to the mix.
And one of the areas they have targeted is fitness.
"This summer we've looked to push on physically, we are a very fit team," head coach Dan McFarland said before their pre-season friendly against Saracens.
"We feel that's an area we can squeeze another few drops from."
And the topic came up yesterday when Kieran Treadwell was asked about the new laws that, having been trialled in the Rainbow Cup, will be in effect as part of a global trial.
Those include goal-line drop-outs where the attacking team is held up or knocks on over the line, or if the ball is touched down in goal by a defender after an attacking kick.
The goal of this, rule-makers hope, is to reduce the number of scrums and keep the ball in play a lot more.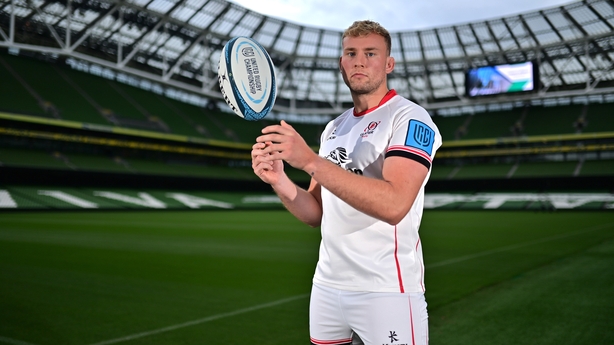 How does that suit a 6' 6½" second row like Treadwell?
"It's exciting for me because I like to get my hands on the ball and play an exciting rugby style," the 25-year-old told RTÉ Sport at the launch of the United Rugby Championship.
"The game is obviously going to be sped up with that 50:22 rule, there's a lot of onus on us to get speed into the game with quick calls.
"We always try to get fitter every single season but now it's more prominent than last year."
And the man tasked with whipping the Ulster men into shape this year is fresh out of the Limerick hurling set-up where he helped the Treaty County to back-to-back All-Irelands.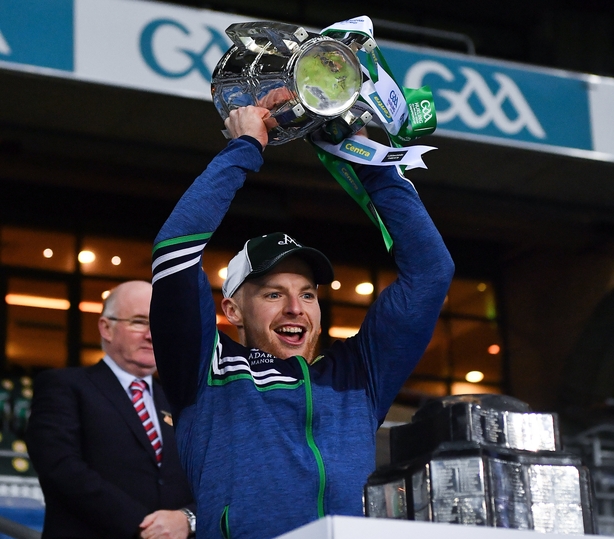 Mikey Kiely (above) was the strength and conditioning man for the Liam MacCarthy winners but switched codes to join Ulster over the summer.
"He's a great guy," England-born Treadwell, capped three times by Ireland in 2017, told reporters.
"He's really knowledgeable and he gives a different perspective.
"His background, it's very fitness-based and he's very knowledgeable in what he does and how he delivers it.
"As a bloke he's a really, really good guy and I've a lot of time for him.
"[Rugby is] similar in that it's a team sport but the difference is that there's more continuous play [in hurling].
"They're quite transitional is how he put it to me, I've spoken to him quite a few times about how it differs.
"He seemed to be saying it was quite similar, but there's more boys over 100 kilos so it is a bit different.
"We obviously saw that they [Limerick] got to the final and won, obviously the boys were talking about that.
"You see the way that they play, they have serious engines on them, the way they look, they're big guys."
Ulster open their URC campaign at home to Glasgow next Friday night.