Adam Griggs admitted Ireland "just didn't turn up" as they suffered a shock defeat to Spain in Parma.
The loss is a huge hammer-blow to the side's ambition of making it to New Zealand for next year's World Cup.
Although only ranked one place better than their opponents, Ireland were firm favourites having finished third in the Six Nations, a competition in which Spain do not compete.
"We just didn't turn up to play, we were probably outplayed in a lot of facets of the game by Spain," said Griggs.
"Around the breakdown especially I thought we struggled a bit to get that quick ball. When we did get that quick ball we weren't accurate enough to really punish them.
"We left a lot of chances out there. It's hugely disappointing. The preparation was really good.
"It started from that first kick off, we knocked on and let Spain into our half straight away and we were almost chasing the game from there."
Ireland led for most of the game through Béibhinn Parsons' try but a late score from Lea Ducher gave Spain an historic result.
¡VICTORIA DE LAS LEONAS! #RWC2021 pic.twitter.com/HCmpbcxCJ0

— World Rugby ES (@WorldRugby_ES) September 13, 2021
Spain captain Patricia Garcia couldn't keep the smile off her face when she spoke to reporters after the match.
"I think we gave 100%. We were ready to play against Ireland, to prove ourselves and enjoy it, step by step," she told RTÉ Sport.
Coach Jose Antonio Barrio added: "It's a big win over Ireland. I think the forwards were most important. We knew it would be a very difficult game but we trained very hard."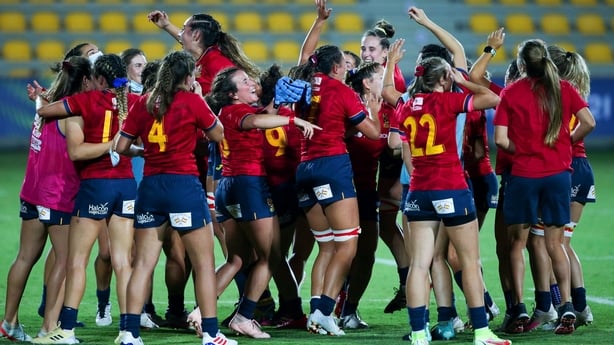 Griggs, meanwhile, refused to use the lack of competitive action as a reason for the 8-7 reversal.
He said: "We've spoken about how well we trained and the intensity of our training camps and we felt that they were going to put us in good stead but in the end when you look at some of the opportunities we had and didn't finish off, an opponent like this you've got to be ruthless.
"We let that slip a little bit."
Ireland face Italy, who beat Scotland 38-13, on Sunday knowing that a bonus-point win is a must.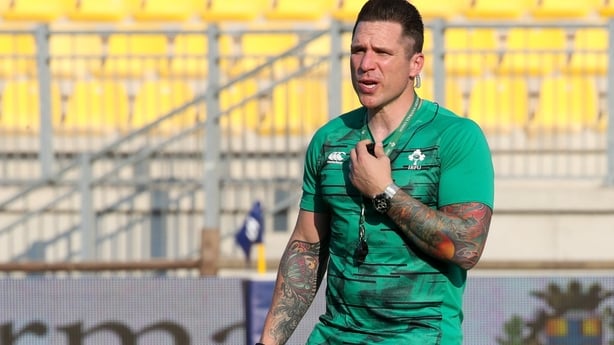 "The task is huge now and we need to make sure it starts at training," said the Kiwi.
"We can't dwell on it too much. What is in our hands is making sure we beat Italy and we have to do that with a good scoreline to try and get bonus points and back that up in the last week. The rest will be out of our hands.
"We did our homework against Spain, we knew they'd be a really tough opposition. They came to play and they were able to grind out a win.
"It was simple errors, little things when we were in the try zone and giving away penalties.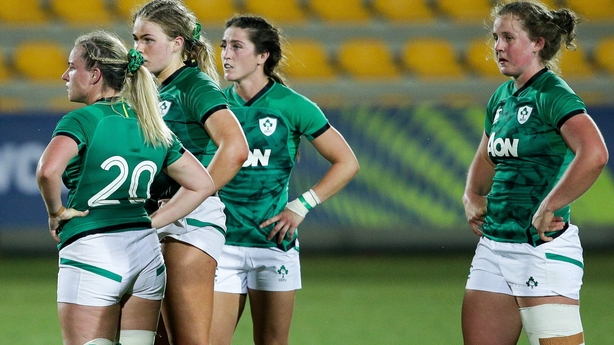 "If you've followed this team for the last 18 months, that performance was well below par and well below where we've come from.
"But you look at our form from the Six Nations only five months ago and even the previous Six Nations before that, we know we're far better than the performance we put out there today.
"We've played Italy twice in the last two Six Nations and we've been able to beat them twice, so we have to look at the positive side of that. We have history there where we have been able to grind out wins.
"It comes back to not turning up today and it could cost us in the long run of this tournament."