Rory Best says he'd like to see a British or Irish coach take the next Lions tour following Saturday's defeat to South Africa in Cape Town.
Warren Gatland has brought the touring side on their last three trips to the southern hemisphere – a 2-1 victory over Australia in 2013, a tie with New Zealand four years later, and the 2-1 defeat to the Springboks this summer.
His name has already been mentioned for the next tour to Australia in four years' time.
But Best, who was part of the squads in 2013 and 2017, says that it could be time for a change.
"I would like to see a British or Irish head coach," he told RTÉ's Game On.
"I'd also like to see coaches from each of the four nations included in that. I think it gives you an even spread, it gives you that you treat the Lions with respect. There can be no arguments over selection.
"The problem with this tour, if you were a bit cynical about it, is that there were a lot of Welsh and a lot of Scottish played at times. I don't think it should be a case of which voice is loudest in the room.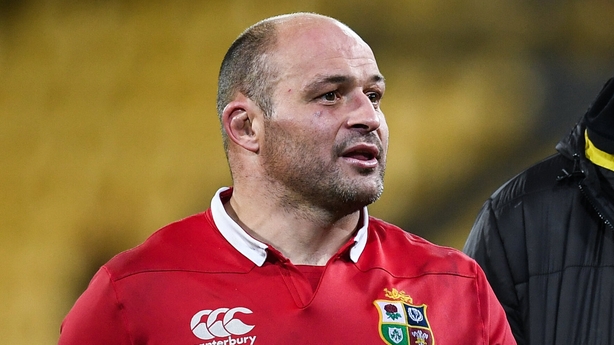 "It should be an equal balance of that and then pick the best players.
"With Gregor Townsend having toured with them he's got to be there. You'd love to see someone like a Rob Baxter, Mark McCall or Andy Farrell.
"These are guys who understand the traditions of the Lions from watching it as kids – Gregor has played on tours.
"It would be someone like that who understands the importance of everything involved with the Lions. Yes, the Test series is what you're ultimately judged on but you should be internally judged on more than that.
"There are a lot of strong candidates out there but I would love to see how the next couple of years go for someone like Andy Farrell. Give some of these people a bit of time and see what they do.
"I would prefer it to be someone from Britain or Ireland."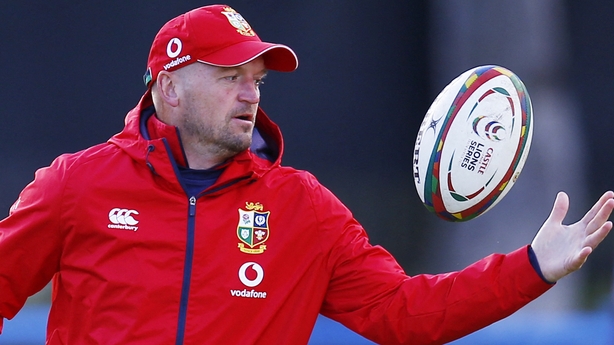 Asked about where the Lions might improve ahead of 2025's tour of Australia, Best added that, "the Lions need to go away and address the history.
"There wasn't enough mid-week games. You shouldn't have guys sitting in the stand on Saturday that hadn't played for maybe three weeks. That's just wrong.
"Take Jamie George for example. He hadn't played – do you throw him in? It's a long time. So to get back to those mid-week games that's the history of the Lions. It should be about making sure that they are not and not trying to get rid of them to prepare solely for the Test series."
This year's series tour was the disrupted by the pandemic, with no supporters at matches. The touring side also ended up playing the Sharks in consecutive games after a Covid-19 outbreak in the Bulls squad.
After winning the first Test against South Africa by a narrow margin, the Lions were outclassed in the second game to set up last Saturday's decider.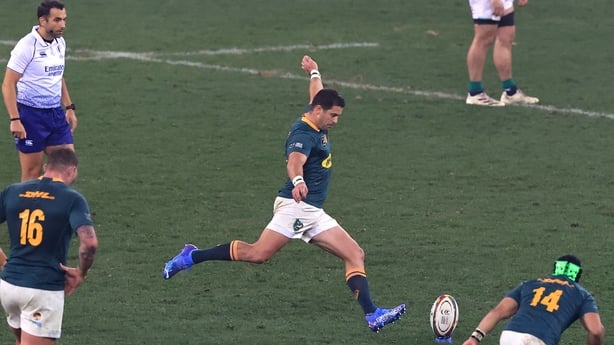 But despite making the best start to lead at the break, Gatland's side were gradually reeled back in with Morne Steyn's late penalty winning the decider for the Boks.
For Best it was a case of enjoying the games despite the poor fare on show.
"The fact that they were able to get a full schedule through in Covid times, and all the difficulties around that, with reasonably little disruption... I think you've to take your hat off to both teams for that.
"When you look back, the warm-up games were a bit disappointing because of the lack of quality of players within those sides.
"You hoped the Test series would be something and I think it was gripping. I think it was tense because of how close the games were and how they swung at half-time with one team dominating [the first half] and the other running away in the second half.
"The real disappointing this was just the quality of rugby. I think it was probably highlighted with the Bledisloe Cup game in morning. You got a real taste for what international rugby can be when both teams go with the attitude to play."