For two years former Ireland rugby player Seán O'Brien lived in pain. The Carlow native walked with a limp and couldn't sleep.
It was relentless and effected every facet of his life. There was no escaping it. So intense was the pain in his hip that living a normal life was all O'Brien wanted.
"It got to the point where I actually didn't care about rugby anymore. I didn't care if I ever played again," said O'Brien speaking on We Become Heroes, an RTÉ Sport podcast.
"All I wanted to do was sleep properly, to be able to walk straight. And you know, not have this pain in my life. So, that's when I decided right it's gotten to the stage now where it's broke me, and I just wanted to fix it."
The pain in O'Brien's hip started after the 2017 British and Irish Lions series and intensified as the months progressed. There were, scopes, meetings with consultants and specialists followed by months and months of rehab. Although at times things improved and there was relief, it was short lived, the pain always returned.
"There was no sleep, constant pain in the hip and groin area. I had a limp for 15 months, I had to walk with my leg turned outwards, like three o'clock. I couldn't walk with a straight foot. The only bit of relief I got was walking.
"I couldn't sleep at night without a pillow between my legs and even then, I was in a lot of pain.
"I couldn't tie my shoelaces, it got to the stage where I waking up in the morning and I was putting on flip flops, going into training, and getting one of the lads to tie my runners for me to go into the gym and start working.
"I struggled mentally, at that stage it was eating me up, in terms of not been able to do what I'm capable of, not being able to influence the team on the field, like I knew I was capable of. And just suffering a lot of pain for two years."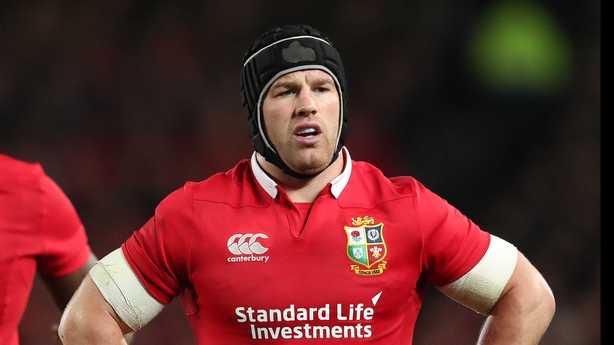 A hip resurfacing operation in 2019 was a huge turning point for O'Brien, it gave him a new lease of life and reignited his rugby career with London Irish.
"There was only one option for me and that was to have this operation. It was complete roll of the dice, no one had it done at that stage," explained O'Brien.
"Andy Murray was one of the first ones to get it done but his was a bit different to mine, they cut through his muscle, they didn't cut through any of my muscle which probably stood to me now to this day.
"When I woke up, I was like a new man, the pain wasn't in the front of my hip, and I didn't care about anything else.
"I'm quite lucky to be still playing the game now with a hip resurfacing and you know healthy in life otherwise."
We need your consent to load this YouTube contentWe use YouTube to manage extra content that can set cookies on your device and collect data about your activity. Please review their details and accept them to load the content.Manage Preferences
Watch it in full above or listen and subscribe on Spotify, Apple Podcasts or Soundcloud.
We Become Heroes is a podcast hosted by RTÉ Sport journalist Marie Crowe, featuring some of Ireland's biggest sports stars.
You can watch the interview with Sean O'Brien above or listen on Apple Podcasts, Soundcloud, Spotify or wherever you get your podcasts.