As Ireland's new boys go in search for a tenth Six Nations Under-20s win in a row, there's an old head behind the scenes.
Richie Murphy's side got their campaign off to a winning start with a comprehensive victory over Scotland last weekend and tonight hosts Wales stand in their way (8pm, live on RTÉ2 and RTÉ Player).
Three wins from last year's abandoned tournament, added to the 2019 Grand Slam, tallies at nine victories in a row for the U20s.
Appointed at the start of the year, new defence coach Denis Leamy comes from old stock.
Ireland take on Wales in the U20 Six Nations tonight - follow all the action from Cardiff Arms Park on @RTE2 and the @RTEplayer from 7.30pm pic.twitter.com/zRGtUdhmwb

— RTÉ Sport (@RTEsport) June 25, 2021
The former Ireland back rower came through the ranks as a raw recruit at Munster under Declan Kidney, making his provincial debut in 2002 at 19 years of age.
The Tipperary man was a mainstay of the Munster team that won two Heineken Cups and helped Ireland to a Grand Slam in 2009. A hip injury forced him to retire in 2012.
After spending two years in the Leinster Academy, Leamy is now working as the forwards coach under Murphy.
He is well placed now to assess the difference between his graduating class and the latest crop.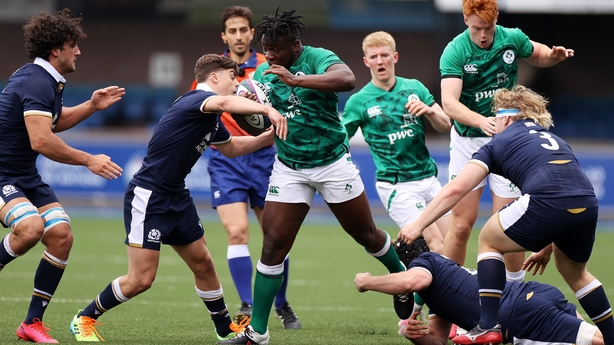 Asked to compare, he said: "The first thing that strikes me is they are really smart rugby players so they are very educated on the game and the academies have done a really good job in educating the player.
"Ultimately, at this level you end up with really smart intelligent players, they see things, they create things, they act really quick.
"[Compared to us], they are better conditioned. They've got nutritionists, they've got psychologists so they are in much better places than we would have been.
"Right now these guys are probably the equivalent of what we were at 25, 26, they are so well developed.
"They carry themselves really well. They are so professional, in everything they do.
"You've got to understand, they are young kids, everything that's happened over the last 18 months, their lives have been pretty restricted and to be fair to them the commitment of those guys to watch themselves, they've been living like monks.
"It's pleasing to see, it's unbelievable really."
---
Ireland U20s make six changes for Welsh challenge
---
A combative forward in his day, Leamy was one of three players named-checked by Brian O'Driscoll at the start of last year when the former Ireland captain was asked about the absence of a 'dog' in the ranks of Andy Farrell's senior team.
The question nipped at the heels of the Ireland squad and management before and during the 2020 Six Nations tournament, which was postponed after the third game due to the coronavirus outbreak.
Does Leamy think there is a place in the modern game for someone with that 'thuggish' trait that O'Driscoll so loved in his team-mates, and does he see it coming through the ranks at the moment?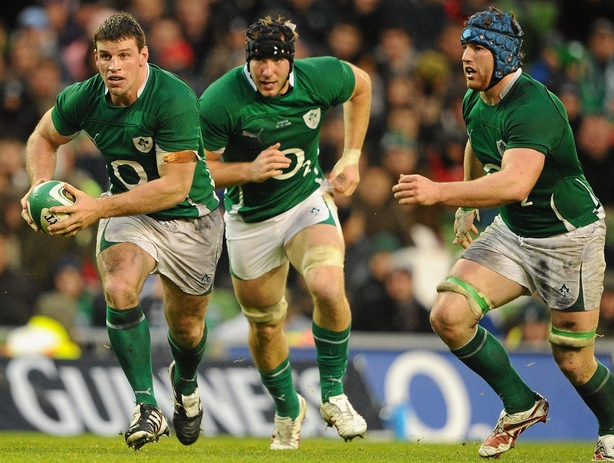 "I understand the phrase and I understand the game has moved on an awful lot since I played it," the 39-year-old tells RTÉ Sport.
"The mindset probably needs to be the same though, and you channel the energy and the 'dog' in a different way so you are very clean and technically good in terms of what you are trying to do in the tackle and stuff like that.
"You can still bring that energy and that bounce and that desire and that want to do well but the game is a little bit different in that you have to be so accurate, technically, in your tackles and your shots and if you get something wrong, like your timing, the consequences are huge.
"So while we do encourage players to bring that little bit of an edge and that little bit of a 'dog' but it's always channeled in a really correct manner and a technical manner."
Leamy emphasises that while playing on the edge is preferred, it's not for everyone.
"Every player to a certain extent has it but some have it in buckets, some guys have to work on it," adds the 57-cap international.
"You have to be who you have to be and you can't be chasing that, if you like.
"In certain positions, you'd like players to have a little bit more edge to them, for example, the back row, or even the front row so we don't go chasing it too hard but we certainly do like players who have an edge and channel it in the right way.
"Certain guys, in different positions, like 9 and 10, they are playmakers, they tend to be a little bit lighter so we do try and give them tools to make them good defenders, to help them shut down big heavy runners, so that's how we deal with that really."