Andy Farrell has no fitness concerns over Johnny Sexton, Cian Healy or Keith Earls and all three would be available for Lions duty if required.
Despite having to plan without eight players who were selected by Warren Gatland for the trip to South Africa, the experienced trio have been omitted from Ireland's 37-man squad for the home Tests against Japan and the USA next month.
Captain Sexton, who turns 36 next month, has not lined out for Leinster since April after suffering a concussion during their Champions Cup win over Exeter.
However, having spoken to the out-half yesterday, Farrell stressed that he wants to check out other options, in particular Joey Carbery, for the July games at the Aviva.
"I speak to Johnny all the time," said the Ireland head coach.
"I spoke to him yesterday. We are very lucky here that we see the right people about the right thing.
"The specialists are the ones who make the judgement and as far as the specialists are concerned, Johnny is good to go. There's no problems there whatsoever and who I am to go against that."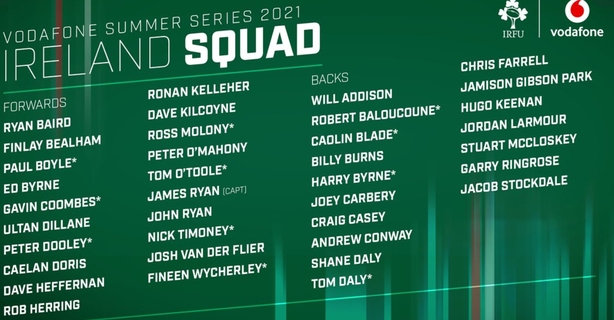 Asked if their omission would rule them out of Lions contention if called upon, Farrell added: "No, definitely not.
"Warren is certainly aware of what's going on and Keith is certainly in that bracket as well because he was playing some outstanding rugby during that Six Nations so I'm sure he's on the radar as well.
"Look, these lads are aware of the situation. They will be training in the background and keeping themselves fit and Warren knows exactly what they are about.
"There's a plan in place to benefit the player, not just us as a squad.
"It's to benefit the player short-term and long-term. There's a full calendar that finishes at the end of next season with a three-game Test series in New Zealand.
"They need to make some gains in pre-season. The older you get, the more you have to look after yourself and be really stringent in your pre-season. Some of these boys haven't had a pre-season in a long time.
"When you speak to them, of course the first thing they say is that they want to play but they understand the method."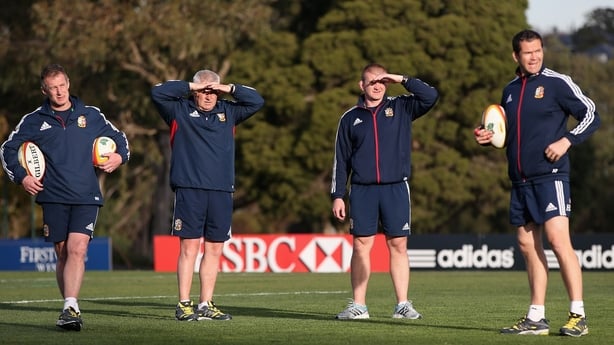 Farrell himself is in line for a trip down to South Africa following the USA match on 10 July.
The former dual code England international has been on the coaching ticket for the last two Lions tours and could provide assistance for two warm-up games and the three Tests.
"I've spoken to Warren a couple of times and I'm more than happy, obviously, to help out because it's an unbelievable honour to be involved in the Lions," he said.
"I'm sure we're all looking forward to watching the series.
"Where it stands at this moment in time is that Warren has left a spot open there and he wants to see how the workload goes in the first week or so of the camps. If he needs any help in and around all of that, I'm happy to help.
"The experience that they've got there in the coaching staff is top-class and the experience they've got in the management group is top-class as well, so I'm sure they'll be fine."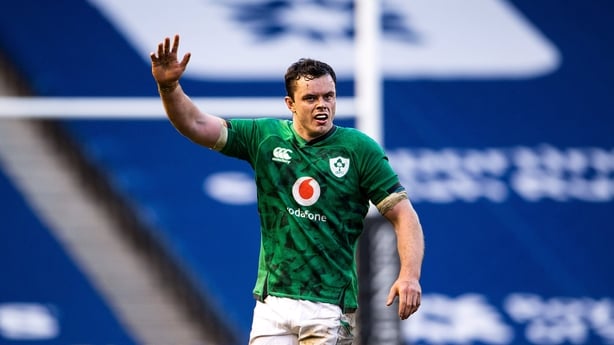 James Ryan will captain Ireland for the Dublin games and his omission from the Lions is one that surprised his national team boss.
"I think he's a class player, bordering on world class in my opinion so," said Farrell, who confirmed that Eric O'Sullivan, John Cooney and Gavin Thornbury were dealing with various injury concerns.
"James knows that there's room to improve his game and one of those is his leadership role. He has come on leaps and bounds and we've invested a couple of times with James in that role.
"He'll have learned some lessons from that and he'll be looking forward to what's ahead of him. I think his form since not getting selected for the Lions has been outstanding, actually.
"Some of his attack work has been top class, his lineout calling has really come on so he's taking responsibility. There'll be other guys that will be in that leadership group, which has yet to be decided that will step up and help James become a better captain also."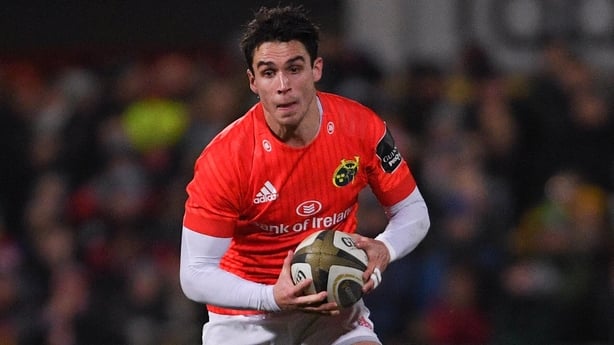 While Sexton gets the summer off, Carbery, Billy Burns and Harry Byrne will share the out-half duties.
"Joey has been out of the system for quite some time and you don't get many windows like this one to give people time," he said of the 25-year-old Munster man.
"We all know that at international level we need to find out, especially in those half-back positions, whether a player can come in and run the ship straight from the word go.
"So to give Joey that opportunity...he has been playing really well and his last game was his best.
"Harry has been injured quite a bit during the season but he is back to fitness now and we have been wanting to give him some time and exposure and this is the right time to do that."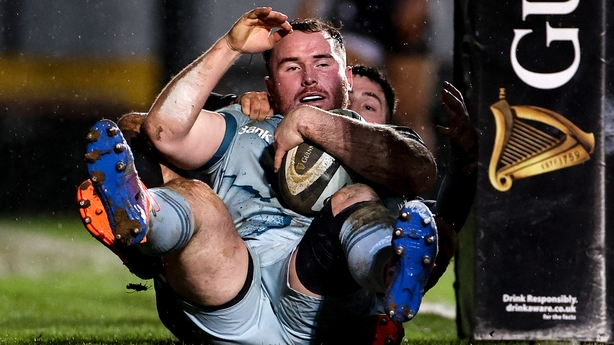 Robert Baloucoune, Tom O'Toole, Nick Timoney (Ulster), Caolin Blade, Tom Daly, Paul Boyle (Connacht), Harry Byrne, Peter Dooley, Ross Molony (Leinster), Gavin Coombes, Fineen Wycherley (Munster) have all earned call-ups for the Aviva Stadium games on 3 and 10 July.
"It's an exciting squad," added the 46-year-old.
"We're after developing our game and developing the depth of the squad we've got.
"We've got a massive international calendar next year and we want to give people an opportunity to grab hold of a couple of weeks at the end of the season against a great side in Japan and USA.
"That's going to be challenging for many newcomers. It's exciting for lads who have been there and done that and who will step into a more senior role, hopefully, and see how they develop there.
"It's nice to see some lads back who have been out of the system internationally for quite some time and it's even nicer to see young lads or new lads come into the camp for the first time."