The IRFU had to cut its expenditure by €5million due to the Covid-19 pandemic.
That meant, according to high performance director David Nucifora, a 10% cut and that directly impacted contract negotiations with a number of players.
One of the most high-profile players to have recently signed a deal was Leinster, and Lions prop Tadhg Furlong, who only committed to one year.
"The players all looked at the negotiating of contracts during this period a bit differently," he told media at his annual state of the union address.
"We would have like to have contracted Tadhg for longer than one year but that was his choice.
"[He wants] to be able to sit back and say maybe the landscape will have changed in 12 months and that's his prerogative to do that.
"We're happy that he's staying on and hopefully when we get back to the negotiating table with him and other players, we'll be able to convince them that staying in Ireland is the best thing for their rugby but that's a choice that they'll all have to make."
Nucifora said that the IRFU had wrapped up negotiations with 90% of the players whose contracts were up in the summer before March and the rest soon after.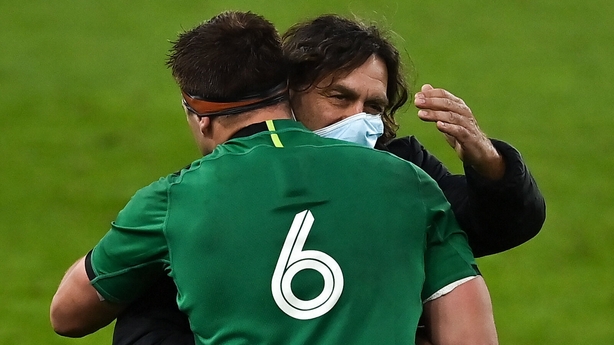 The Australian, who took up his position in 2014, said that the union was happy that it did all it could to retain CJ Stander, who in March announced his shock retirement from the game aged just 31 to return to his native South Africa.
"Yeah, absolutely," he said.
"I never divulge private conversations, but I can tell you that after we delivered an offer to CJ, and he came back and spoke with me, he was really appreciative of the offer he was given and conveyed that to me personally.
"So, it certainly had nothing to do with the financial elements of the offer to CJ.
"He has been a valuable player to Irish rugby for a long time and we would have loved to see him play on, but he made a personal decision around what was important to him and we respect that.
"All players make personal decisions.
"They have different things that motivate and drive them, and form the basis of their decisions.
"Money is one of them, but it's not the only thing that they weigh up.
"Look, we're really disappointed that CJ won't be with us but he's been an unbelievable player for Munster and Ireland for many years and we obviously wish him the best, going forward."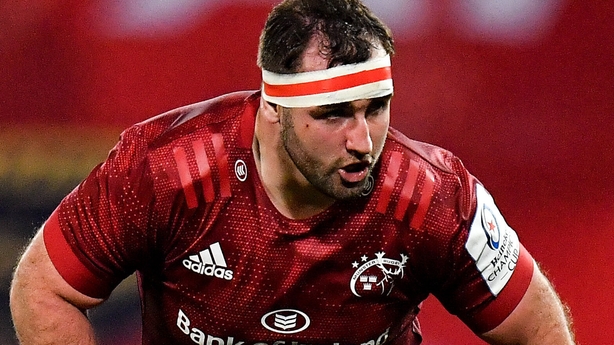 Asked about Quinn Roux's move from Connacht and James Cronin's departure from Munster, a decision described as "awful" by former Ireland captain and manager Donal Lenihan, Nucifora said: "Rugby is a business, too. You've got to look at affordability.
"Sometimes, you get to a point where you might have talent coming through and it's a decision that has to be made around cost-benefit and that's the brutal truth of professional sport."
The return of crowds is seen as crucial to the IRFU's plans and the upcoming July games against Japan and USA may see a limited number of fans in attendance at the Aviva.
However, while England, Scotland and Wales have confirmed their autumn fixtures, the IRFU have still not announced their matches, but are expected to host New Zealand, Argentina and a tier 2 nation.
"It's obvious we need crowds back. It's important I thank Sport Ireland and the government who have been brilliant in supporting the IRFU and sport," he said.
"We lost €35million last year, we're on track to lose a further €30m this year.
"They are probably waiting for a bit of certainty around crowds [before making an announcement], I'd suggest, and what that means is we can't sell tickets until we know how many we are allowed to sell.
"We'd be confident that we are going to have crowds, it's a matter of what the size of those will be come the autumn."