Ronan O'Gara hopes that his first experience of a Heineken Champions Cup final takes some of the pressure off La Rochelle ahead of Saturday's decider against Toulouse.
The former Ireland out-half missed four kicks in Munster's 9-8 loss to Northampton in the 2000 final but by 2008 he had helped his beloved province to two Heineken Cup titles.
La Rochelle powered past Leinster in the semi-final to quality for their first ever European final with four-time champions Toulouse standing in the way in the Twickenham clash.
"There is a little bit of that, I think, because for me, a good student, a good player is open to how other people have failed," head coach O'Gara said.
"The boys here would know how I failed in my first Champions Cup final when I was really, really poor.
"So, for them to know that it's okay to fail and they have seen their coach fail many times, that means that hopefully they can see this guy is vulnerable.
"If the guys feel that they can trust me, then I'm sure they will probably open up a little bit more and that will make for a deeper bond between me and the player.
"I like to create a collaborative atmosphere where you have to respect what your ball players want."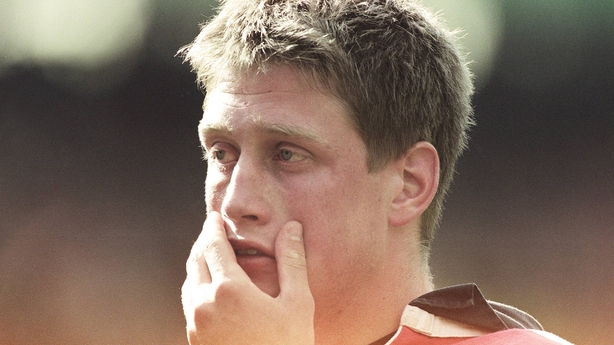 Having graduated through the ranks after assistant coach spells with Racing 92 and Crusaders, the 44-year-old will take over from Jono Gibbes as director of rugby next season at the club,
"No matter how good the players are, they need things tied up, they need direction and they need someone to calculate their rhythm," O'Gara said when asked about the team's approach, with emphasis on keeping the ball alive.
"In that regard, you learn from as good a coach as [former Ireland boss] Joe Schmidt where you kind of have – and it's only lately – that you've got to have an eye to pick weaknesses in the opposition.
"I thought we did that well against Leinster and that was maybe because we had two weeks to go at them.
"We weren't perfect, far from it, but you'll never be perfect. That's okay too.
"You've got to give the players a clear direction, most definitely, but within the direction, they've got to trust their instincts."
Listen to the RTÉ Rugby podcast on Apple Podcasts, Soundcloud, Spotify or wherever you get your podcasts.