Rory Best hopes his link-up with the Seattle Seawolves in America's Major League Rugby will help him decide if he's ready to let the game "dominate" his life again.
The former Ireland captain has taken on the role of skills coach with the club.
A few months ago, a chat with Fermanagh man Adrian Balfour, co-founder of the Seawolves, led to Best starting in an advisory role, passing on advice remotely to the team's coaching staff.
Last week a reshuffle saw director of rugby Pate Tuilevuka step up to become interim head coach with Best having a more prominent role alongside another ex-Ulster and and Irish forward Allen Clarke, who will act as technical coach. Clarke had been director of rugby at the Dallas Jackals but they've opted out of the 2021 season.
Best will continue to liaise with Seattle remotely with a view to getting over to the States - pandemic allowing - before the season ends in July.
"I know Adrian's brother very well," Best said at the launch of Specsavers' Healthy Hearing campaign on Tuesday.
"We were chatting a bit. It started off as a bit of a kickabout, he was asking if there were any players that were better than All-Ireland League standard but not quite full-time professionals. It was just a bit of a chat.
"Then he said, 'look would you have any interest in doing some technical consulting work with our coaches'. For the last few weeks I've been getting [footage of] their games, going through them and looking at them in a way that I would have looked at an Ireland or Ulster game in terms of, 'okay what was good, what was bad? What habits are bad?'
"I gave a bit of a presentation to their coaches every Tuesday night just to go to them, 'this is what you should be looking at' and nail any questions they'd have."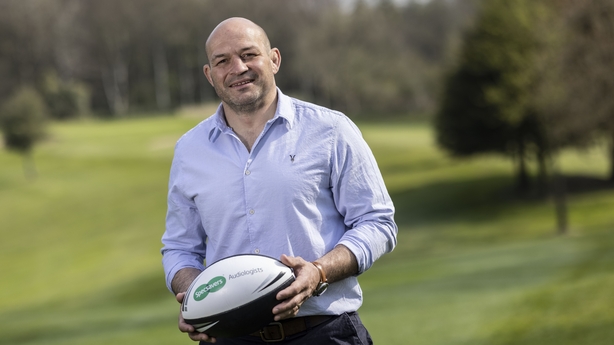 The role was perfect for Best. It allowed him to continue with his farming work, spend good time with the family and also have a first taste of coaching, albeit from behind a laptop rather than on the training pitch.
Then, another call, one which led to Best taking on more responsibility. With the Seawolves bottom of the table having picked up just one win from four matches, changes were made.
"Allen Clarke phoned me a week ago to say Seattle had been in touch. Dallas aren't taking up their spot in Major League Rugby. Seattle asked the Dallas owner [about Clarke], the Dallas owner said 'no problem, take him until July, the end of the season', and then Clarkey phone me.
"It's been quite good for me. They've given me the opportunity to dip my toe in the water under my terms.
"I hope it'll give me a bit of a feel for whether I want rugby to dominate my life again. I know the worst coaches I've had, as past players they felt it was an extension of their playing careers and they wanted days off on a Wednesday, they wanted the weekends after the games free.
"The best coaches were the ones that understood a different way. You had to be prepared. You had to put the work in beforehand. The thing for me is, 'am I ready to go back to that kind of full-on rugby?'."
Whether the role will be a gateway into a long-term career in coaching for Best remains to be seen. He's relaxed about the prospect and grateful for the opportunity.
"This will give me an idea. Even getting out there to do a bit of stuff with them when the times is right, that'll give me a feel for how involved in rugby I want to be.
"I'm really grateful to Seattle for giving me this opportunity.
"I kind of volunteered a bit with the Ulster academy because I'm friendly with Kieran Campbell and I wanted to help him out but there was many opportunities, especially an opportunity like this where I almost got to dictate a little bit what I did."
Follow La Rochelle v Leinster (Sunday, 3pm) and Leicester v Ulster (Friday, 8pm) via our live blogs on RTE.ie and the RTÉ News app or listen live on RTÉ Radio 1's Sunday Sport and RTÉ Radio 1 Extra.