There is still much uncertainty as to how the British and Irish Lions will exactly pan out with regard to the scheduling of matches, venues and whether fans will be able to attend.
The weeks ahead will bring greater clarity, but for now Lions coach Warren Gatland is putting together the team around him ahead of the squad announcement on 6 May.
On Tuesday, Gatland revealed a four-man coaching ticket for the scheduled tour, which includes Leinster assistant Robin McBryde. For the first time in three Lions tours, there's no Andy Farrell on the ticket, which features no Irishmen or Englishmen.
McBryde, Gregor Townsend (Scotland), Steve Tandy (Scotland) and Neil Jenkins (Wales) will assist Gatland for the tour to the home of the reigning world champions.
As for player selection, Gatland pointed to the quality of the recent Six Nations and the option that will give him.
🎧 'I'm delighted with how excited they are' - @lionsofficial head coach Warren Gatland explains to @MichaelC_RTE the thinking behind selection of coaches in his backroom team #rterugby pic.twitter.com/iVdcOIiPTW

— RTÉ Sport (@RTEsport) April 13, 2021
Speaking to RTÉ Sport, he said: "There were five teams capable of beating each other on the day. It was a great competition.
"The bounce of the ball or a red card made all the difference. That swung games. Wales were lucky enough to come out on top and they will be the first to admit they got the bounce of the ball, that a couple of decisions went their way.
"Wales, Scotland and Ireland could all have been fighting for a grand slam. That's great. It puts so many players in contention. We are going to have a good mix.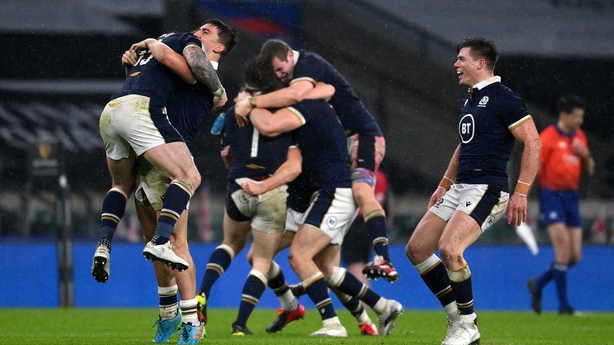 "There has been criticism in the past about the number of Scottish players; we only took two the last time. With wins away to England and France, players put their hands up and there will be more Scottish players on the trip this time.
As things stand, this year's Lions tour will see games played behind closed doors. The pace of vaccination to combat Covid-19 in South Africa has been slow. This has only added to the frustration for the host nation, who are desperate to have some supporters in situ come July and August.
"We have pulled out all stops and we are lobbying government," SA Rugby president Mark Alexander told the Sport24 website on Tuesday. "I'll do anything we need to do to get [supporters into stadiums]. It's a process, and you don't know how long that process will take, that's the problem.
"We need to have this tournament [the Lions tour with fans] in SA, and if we don't, there could be 10,000 jobs lost through retrenchments."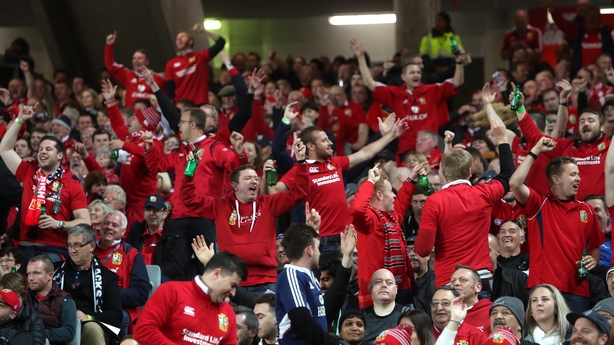 Gatland places great value on having overseas fans cheering on the Lions, emphasising the "special" addition that such support brings.
"The biggest loss for us will be the fans. People don't realise how big a factor that is. To me the fans and the travelling supporters are as much of what the Lions is about, almost as big as the matches.
"Bringing people from different nations to support one team is unique - people from different backgrounds and different cultures. I get goosebumps thinking about what it does to people. Maybe there will be some relief, with people that are vaccinated being allowed to go.
"It's a world now where people will be acting not monthly, but weekly or daily. Things will change."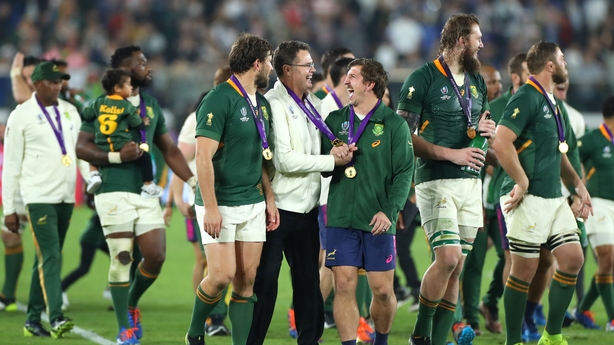 On facing the reigning world champions in three Test matches, the Lions coach is relishing the challenge.
"We saw in the World Cup how South Africa got better and better. Under Rassie (Erasmus), they have gone back to the DNA of physicality, We saw in the World Cup that they had a six-two on their bench - six forwards and two backs.
"You could argue that some of their bench players were stronger than some of the starters and you saw what they did in the World Cup final. Massive challenge going to play the world champions in their backyard. But the bigger challenge the more excited you've got to be."