After almost a decade in the red of Munster and five years in the green of Ireland CJ Stander is preparing for life after rugby.
His decision to call time on his career shocked the world of sport last month as he is still at the top of his game. However, the South African native firmly believes it is the right time to bow out.
His rugby journey has been a rollercoaster, filled with highs, lows and moments he will never forget. One thing that has remained constant throughout his life is his love of the game. He will miss many aspects of it, but life for Stander moves on.
"I'm going to miss being part of a team, a team that is striving to be the best they can be week in week out," said Stander speaking on We Become Heroes, an RTÉ Sport podcast.
"In Munster we are such a close-knit group, it will be hard not to be part of it. You still have that support with your family, but I won't have that type of support on a daily basis
"The contact is probably the thing I will miss the most, I really like that feeling, you get a bit of a tingle in your body. I enjoy it a lot. That's a part of the game that I can show dominance I've enjoyed it since I was a kid."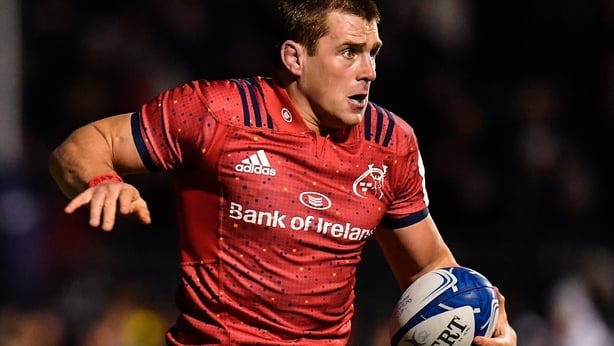 Unsurprisingly, the 31-year-old will also really miss the feeling of running out in front of a packed Thomond Park or Aviva Stadium. At the end of the Six Nations, an emotional Stander took some time to soak in the feeling of being out on the pitch albeit in front of an empty stadium.
"People don't really know that the last 10% that you really need comes from the supporters, you can feel that playing games, you can feel that vibe, that atmosphere that is pushing you on the pitch.
"I'm really going to miss that; you are never going to get that again. My last three games with Ireland I was taking pictures and videos, no one knew I was going to retire but I knew that was the last time I was going to be able to walk on a pitch without anyone giving me trouble. I'll probably have to streak to do it again."
Stander made his debut for Munster in 2012, after moving to Ireland from the Blue Bulls in his native South Africa. In 2016 he made his Ireland test debut against Wales in Dublin. The backrower played for the Lions in 2017 and won a Six Nations Grand Slam with Ireland in 2018.
There's been plenty of good days for Stander representing Ireland and Munster, but like most professional athletes he has been subjected to a criticism by faceless online trolls.
If it is the truth then we all can handle the truth, especially at this level, we have to be comfortable with the honest truth
"It's difficult, a lot of people say I've seen professional players say they don't read the stuff and that it doesn't come to them," he says.
"It does flow to you, even if it is in a conversation with a friend or someone in town, someone who is in your circle
"It is difficult because I think there is no face to it, there is no one talking to you about it or even just articles been written about players in general, if it is the truth then we all can handle the truth, especially at this level, we have to be comfortable with the honest truth.
"Sometimes people just come out with some of the weirdest stuff, that hurts, it just hurts because for a fact, not even talking about myself, I know teams, players coaches, no one goes out there to lose, no one goes out there to play badly.
"You can't control these things, sometimes the game doesn't go your way or you have a niggle that you take into a game.
"No one goes out there to lose, no one goes out to make sure they are going to blow the game, they all go out to win and then it hurts especially if someone has played the game, gone through it and still gives you trouble about it.
"Even me complaining about it will probably cause trouble, it's never going to go away. I'll be on the farm or sat in my house one day and I'll read these things and just laugh at them.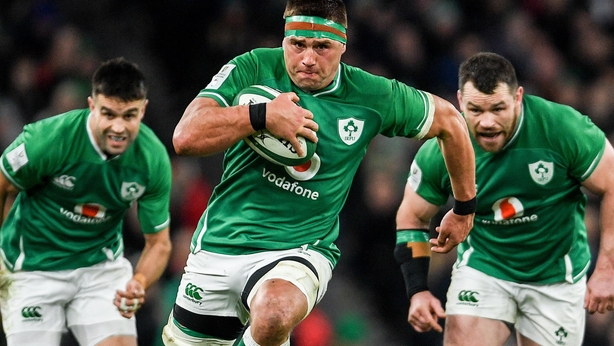 "It doesn't define me as a person, maybe they think it does as a player, but it doesn't. You have to take it where it comes from. These guys, they just try and put things out there to get a name and that's fair but some people work hard to get to where they are."
Stander qualified for Ireland under the residency rule, a process that has been under the spotlight at times as many people feel that it hampers the development of Irish-born players.
This has added to the intensity of the spotlight being turned on Stander's performances, but did he get a harder time than others?
"I wouldn't say I got a harder time, there are lots of players out there who get even more slack than me," he says.
"It made it easier for people to throw more slack my way because I have a funny accent, or I talk funny, or I play a funny game.
"It just makes it easier for them to make fun of the foreigner, make fun of the guy who is not like us.
"This is the circle, I'm outside, everyone is laughing and I'm just standing there taking it and you have to.
"I knew that there is nothing I can say, I can't call these people.
"All I can do is go out on Saturday, play well and just say I showed you, thanks for coming."
We Become Heroes is a podcast hosted by RTÉ Sport journalist Marie Crowe, featuring some of Ireland's biggest sports stars.
You can watch the interview with CJ Stander above or listen on Apple Podcasts, Soundcloud, Spotify or wherever you get your podcasts.
We need your consent to load this SoundCloud contentWe use SoundCloud to manage extra content that can set cookies on your device and collect data about your activity. Please review their details and accept them to load the content.Manage Preferences