Ronan O'Gara will return to Irish shores when it suits him to do so and not a moment before, according to Donal Lenihan.
The former Ireland international retired from playing in 2013 and moved straight into coaching, taking up a position with Racing 92 until 2017.
He subsequently spent two years at Crusaders in New Zealand and now finds himself in the head coach role at La Rochelle.
There has been a widespread expectation that the ex-Munster out-half would one day return home to coach the side he won two Heineken Cups with as a player, before, further down the line, being involved in the national set-up. 
Munster, famously, have not won a trophy in 10 years and another early European exit and a chastening Guinness Pro14 defeat to Leinster in the space of seven days has raised questions about the team's direction under South African Johann van Graan, who took over at the end of 2017. 
Inevitably, O'Gara's name comes up. 
Listen to the RTÉ Rugby podcast on Apple Podcasts, Soundcloud, Spotify or wherever you get your podcasts.
However, last week in the Irish Examiner, O'Gara hinted that he doesn't necessarily envisage that scenario. 
"...I'm on my own career path and I don't have any role in solving Munster's [current] problems. Indeed, I may never have," the 44-year-old wrote. 
Speaking on the RTÉ Rugby podcast, Lenihan, a former Ireland captain and manager, was asked about the possibility of Paul O'Connell, the Ireland forwards coach, Mike Prendergast, attack coach at Racing 92, and O'Gara making a return to their former club.
"That's the golden ticket but it's also the easy solution," he said.
"I remember Cork [hurlers] a number of years ago: Jimmy Barry-Murphy, Tom Cashman and Tony O'Sullivan were brought in as the 'Dream Team', but it doesn't always work like that.
"You could have Graham Henry, Steve Hansen and Rassie Erasmus, put them all in there.
"Unless you get the foundations right and unless you get the pathways working towards the top team it's not going to change.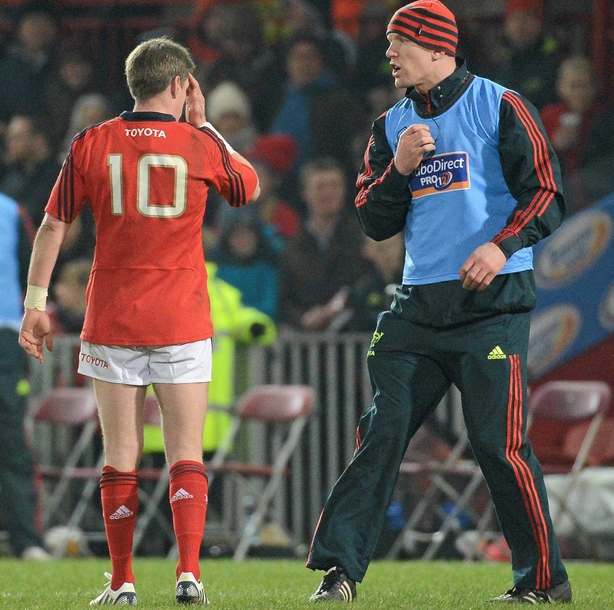 "And O'Gara knows that better than [anyone]. There is a guy who has taken the hard route. He could have been involved with Munster years ago if he wanted.
"He's gone away, he's educating himself, he's exposing himself to different experiences. Ronan O'Gara will come back to Ireland when it's the right time for Ronan O'Gara to do so.
"Not because Munster have a crisis here and now or not because there is a vacancy within the Irish set-up or in Leinster or whatever. He will pick his moment.
"He will come back to Ireland, but he'll come back for the right job for him.
"There's no question he's done a fantastic job.
"There's no question Paul O'Connell has done a fantastic job with the Irish forwards but that doesn't mean you lob them back into Munster overnight and all of a sudden, hey presto, all the problems are solved. Unfortunately, it doesn't work like that."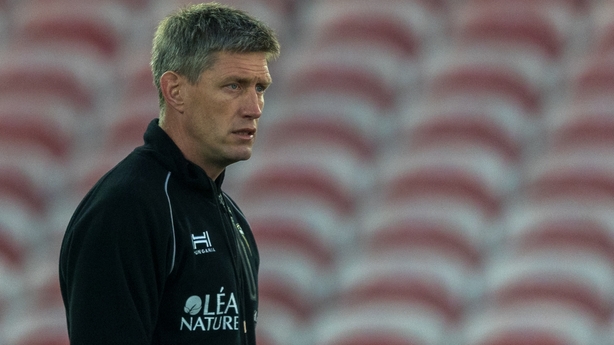 O'Gara's La Rochelle beat Gloucester on Friday night to qualify for the quarter-finals of the Champions Cup where they will host Sale on Saturday.
Acknowledging that their Premiership opposition was limited, Lenihan was still impressed by what he saw from the Top 14 outfit.
"You could see O'Gara's stamp all over La Rochelle," he said.
"They had the individual brilliance, they had guys who can offload, brilliant support lines, brilliant running lines but talk about pragmatism.
"They were brilliantly pragmatic. They managed the game well, they kicked when they need to, they shut the game down when they needed to." 
Follow Wales v Ireland (5pm, Saturday) via our live blog on RTE.ie and the RTÉ News app or watch live on RTÉ2 or RTÉ Player, listen live on RTÉ Radio 1's Saturday Sport. 
Follow Exeter v Leinster (5.30pm, Saturday) via our live blog on RTE.ie and the RTÉ News app or listen live on RTÉ Radio 1's Saturday Sport.