None of the players in the Irish camp saw it coming yesterday evening.
After taking stock of the win over Scotland at the weekend, all the focus has switched to the visit of England and finishing the Six Nations on a high.
CJ Stander's bombshell that he is to retire at the end of the season and return to South Africa with his family caught everyone off guard.
"I was shocked. I didn't see it coming," captain Johnny Sexton told RTÉ Sport. "They called me into a meeting yesterday morning, himself and Faz [Andy Farrell]. It was the last thing I thought I was being called in for.
"If you gave me a thousand things to guess, it wouldn't have even registered."
The powerful backrower won his 50th Irish cap last weekend in Murrayfield, but has confirmed he will retire "from all forms of rugby" when his Munster deal expires at the end of the mid-year Test window.
Peter O'Mahony has been a team-mate since Stander arrived on these shores in 2012 and he too was taken aback.
In his statement today, the 31-year-old admitted his "commitment to rugby has started to take an unfair toll on my family" and feels it is time to give back. His wife and daughter are currently in South Africa, and were also there in the last lockdown.
"He explained his reasons, and they are very valid, and noble, in my opinion," O'Mahony said.
"The man has given an incredible amount to Ireland, Munster and Limerick. He's an incredible team-mate, but he has to give a little back to his family now."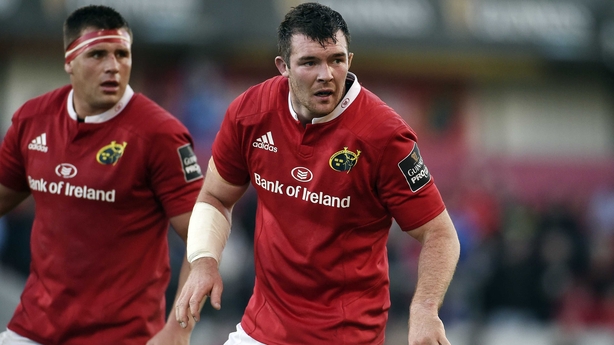 Stander made his debut for Munster nine years ago, with his Test bow coming in 2016 after qualifying under the residency rule.
After establishing himself as a number six in green, Jamie Heaslip's absence at the back of the scrum created a void that the abrasive ball-carrier has filled ever since.
"I can't remember him ever missing a game, other than the suspension for the red card against South Africa," Sexton mused today and he isn't far wrong.
Since his man of the match display against Wales on his debut, Ireland have played 29 games in the Six Nations. Stander has started 25 of those. A facial injury ruled him out of two rounds of fixtures in 2019 and he also missed out against Scotland. In 2017 he was rested against Italy before appearing off the bench.
I's no secret that he has never had any sort of long-term injury...It's down to how he looks after himself, his professionalism, his recovery
He played in all of the 2019 World Cup groups games as well as the quarter-final defeat to New Zealand. His durability, in such a destructive position, has been noteworthy.
"It's no secret that he has never had any sort of long-term injury," O'Mahony says. "It's down to how he looks after himself, his professionalism, his recovery. He brings an incredible edge, not just at the weekend, but to training as well.
While the clock ticks down with Munster, Saturday will mark the end of his Test career, with team-mates looking to harness some emotional energy despite the empty stands against an England team coming back into form.
The former Blue Bulls man has been in good form throughout an up-and-down Championship for Farrell's side, and one more big 80 minutes could swing the favour in Ireland's advantage against a huge English pack.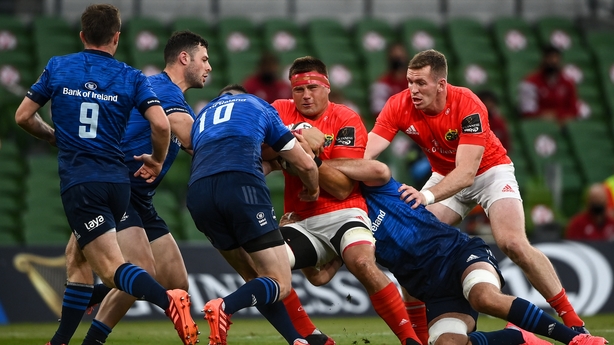 Having first come across Stander as an opponent - "I've been on the receiving end of a few carries" and then a colleague, Sexton is ideally placed to gauge the impact the South African has made on Irish rugby.
"He's got the upmost respect of anyone who has played with or against him. Ultimately, when you finish up, that's what you want. As a player you want to win things, but the older you get, the more you realise you want your own team-mates to respect you and the opposition to think, 'he's a good player'.
"I think he's achieved that."
Follow Ireland v England (kick-off 4.45pm, Saturday) via our live blog on RTE.ie and the RTÉ News app or listen live on RTÉ Radio 1's Saturday Sport. Highlights on Against the Head on RTÉ2 and RTÉ Player, 8pm Monday.