Leinster backs coach Felipe Contepomi is confident that James Lowe will overcome the defensive question marks that have cropped up during the Guinness Six Nations campaign.
While gifted in attack during three-and-a-half years with the province, the New Zealand-born wing has come under scrutiny for a number of the tries conceded by Ireland during the campaign, including in Sunday's narrow win over Scotland at Murrayfield.
Contepomi pointed out that Lowe is adapting to a different defensive system in his nascent international career in comparison to the tactical set-up he is used to with Leinster.
"In terms of the defence, definitely Lowe is not really known for his defence or big tackles. He's more renowned for what he can do with ball in hand going forward," he told RTÉ Sport.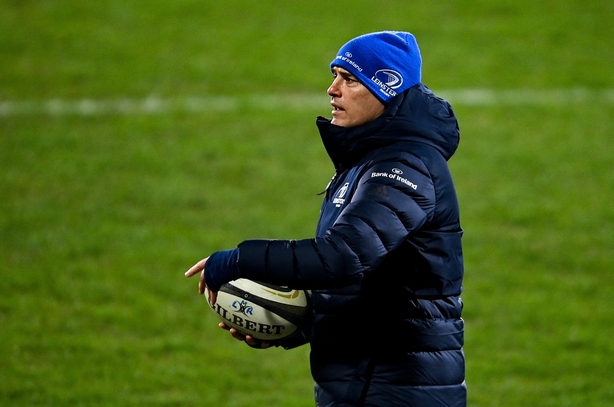 "But having said that, it's hard to talk now about his defence because it's more about his technique but also about the system and in fairness our defenisve system, the Irish system and the Leinster system are different.
"I'm not in the Irish camp, so I don't know exactly what they ask him but I can see that it's different the way they set up certain positions and the way they set up the winger than we do.
"So it's very hard for me to give an opinion on something that I'm not totally informed or know about it. But definitely I think he'll get better and hopefully he gets better and sorts out whatever the defensive problems that he had for the next game that is a massive game against England."
On the work that can be done on the training ground and the communication with the Irish coaching team in regards to individual players, Contepomi added: "We definitely talk to them or more so we have a back and forth in terms of communication to see how can we help the Irish internationals when they are with us for a bit of time. But at the moment they've been with [the Irish set-up]."
Meanwhile, Leinster face Ospreys on Friday night, already knowing that they and Munster will contest the Guinness Pro14 final on 27 March.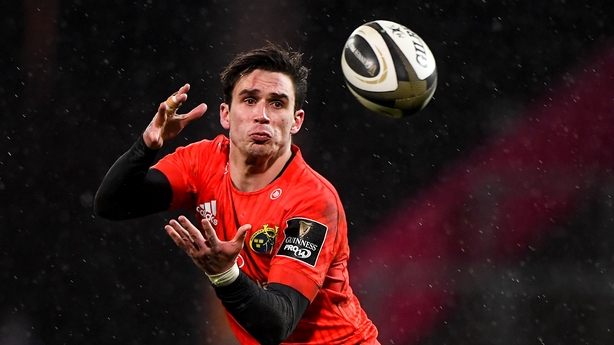 While Contepomi and the province are not looking that far ahead yet, it is likely that ex-Leinster out-half Joey Carbery will be involved after impressing against Scarlets as he steps up his recovery for Munster.
Former Leinster and Argentina player Contepomi did not get a chance to work with Carbery as he arrived back in Ireland in the same summer of 2018 when the Athy native was making the switch south.
But he retains an admiration from afar for Carbery's talents and said that "it's great to see him back and playing rugby after all that he has gone through".
"I think he's overall a great footballer. When you see a good footballer in a rugby pitch, you admire that," he said.
"He's a good kicker, good footwork, speed, good skills. He knows the game, he understands the game, he controls the games, so it's all that that I like.
"But I would say the same with a lot of good footballers. They stand out when you see them on the pitch, a guy that can play and feel the game the way he does.
"I haven't coached him but definitely I've seen him lots of times and he's a very interesting player to watch."