The perception was that Ireland faced a make or break match against Wales two weeks ago, but with the mitigating factor of a red card involved in that game, the do-or-die element turned to the France game at the Aviva last weekend. 
I thought we'd either be speaking about the resurrection or the worrying demise of Irish rugby, but it turns out not everything is so black and white and there were a few shades of grey surrounding the Irish performance last weekend, not least the weather in Dublin on Sunday. 
There were many positives.
If you look at the overview of the circumstances of the game, it was the strongest French team in a long while travelling to Dublin to write the wrongs of their last five outings. Added to that was the fact it was first time that we went without one of Conor Murray and Johnny Sexton for a decade.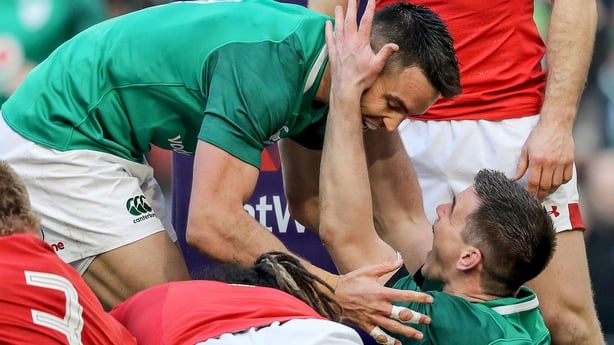 James Ryan, Caelan Doris and Peter O' Mahony were also missing from the starting side, so when you weigh up what Ireland were facing into, the game was never going to be easy. A third of Andy Farrell's preferred starting team unavailable for the crucial contest.
However, in the first 28 minutes Ireland upset every French set piece and controlled possession. Herein lies one of the issues; Ireland have failed to convert possession into points for the last while and it was no different on Sunday. 
The attack hasn't yet flourished despite some moments of fluidity.
There are still passes that are sticking the catcher and the momentum of play is jittery even when fast ball has been created. That was one of the main reasons why the public wanted to see Jamison Gibson-Park play and they got their wish due to a hamstring injury to Murray.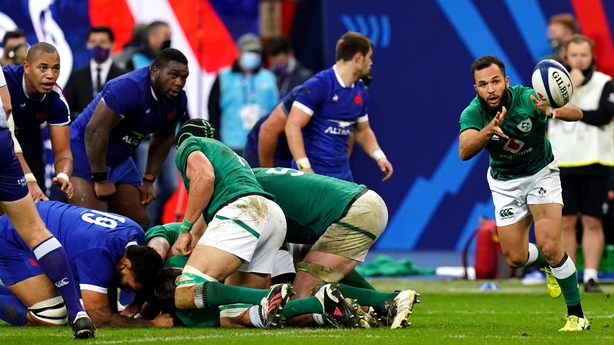 The problem hasn't been Murray. His form has been really good lately and he's certainly getting closer to his best again. Gibson-Park actually played a very positive game, but the game plan didn't cover him in glory at times. 
Gibson-Park was swift in his arrival at the breakdown which was cleared relatively quickly. From there, the first Irish receivers are shipping early passes to give time to the ball carriers outside, yet Ireland don't look like there's much time for the ball carrier to improve his effectiveness.
There were passages however, where Ireland got moving. Keith Earls came way off his wing to sync with Hugo Keenan and James Lowe and it looked like the men in green were starting to find a rhythm. They disrupted every French lineout; they were holding more than their own in the scrum and it was just a matter of getting points on the board. 
When Bernard Le Roux was shown a yellow card for a trip on Earls, a trip that would be both frowned upon and laughed at in underage rugby, you thought Ireland would kick on.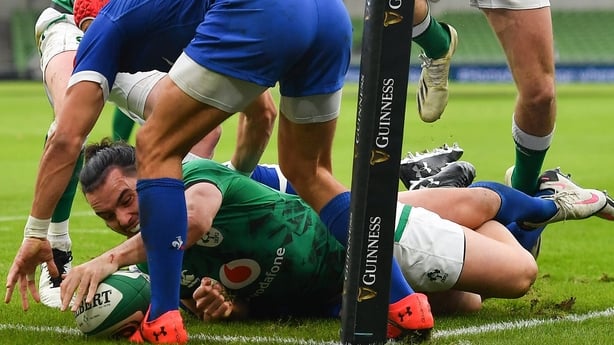 Lowe was millimetres from scoring in the corner from a well-run back door play at the set piece. The home side were in full control.
Then the French did what only the French can do. They capitalised from winning their first lineout of the game and a series of misfortunate defensive errors ensued. They went 7-3 up and won the yellow card exchange. Another penalty was added. Farrell would be right in thinking his side controlled the majority of a game that they were losing 10-3 at the break.
The Irish attack again couldn't muster a try on home soil. Well, it did score one try, but it wasn't due to any team attack excellence. Ronan Kelleher's throw was disrupted at the front of the lineout and he pounced on his own breaking ball to score a great and slightly fortunate individual try. 
Other than that, Ireland failed to really capitalise on the amount of possession they had but this was also down to the Shaun Edwards-led defence, which can be summed up by the final play where the home side were marched back the pitch before France turned the ball over and kicked the ball out to win the game. 
On the other side, Ireland's defence was pretty impressive from a systematic view. Yes, there were individual errors. Gibson-Park had a misread with a bouncing pass, the most lethal pass in the game, and Lowe missed a poor one-on-one tackle on Brice Dulin who had a phenomenal 80 minutes. Hooker Rob Herring too had a bad missed tackle at the start of the second half.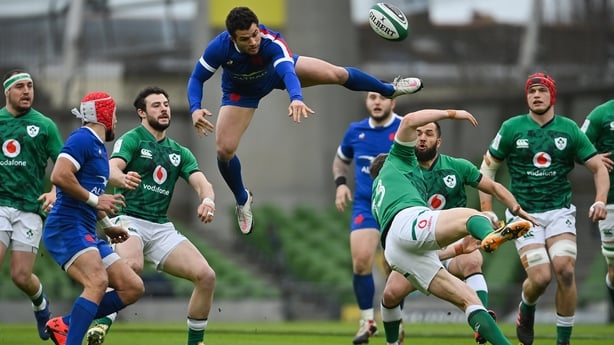 Considering that this is a French side that have been full of flair, offloads and scoring at will, they didn't run amok in Dublin either. Admittedly, Ireland got away with a few close calls at the start of the second half where they seemed to lose their way a small bit, not too dissimilar to the flow of the Welsh game the week before. 
Overall, it was a stingy enough defensive performance from Ireland and something that they can definitely improve on which is a positive looking into the next few weeks of the tournament. 
There was confirmation that Paul O' Connell has added a lot to the defensive lineout.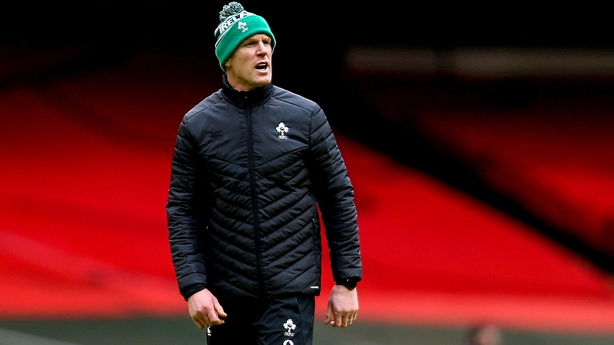 Having done a job on Wales last week, it was unknown whether the Welsh lineout was continuing to malfunction or if the Irish defence had made it look like that with their own performance. Sunday showed that it wasn't a fluke.
Lineout defence will be a huge area for the team to focus on going forward. Maybe they can now look for more probing kicks in behind the defence like England in the last few years or Scotland in this year's championship. 
If you have a relatively good chance of disrupting the opposition throw, and you've already put their back three under pressure by gaining a territorial advantage, you can build a game around that. Diagonal kicks in behind the defence would cause a lot more problems than what a 50-50 aerial contest is causing at the moment. 
The thing about diagonal grubber kicks is that they have to be a run/kick option. Ireland can plan to launch an attack and read how much the opposition back field players are committing or not.
Without reducing it to sheer simplicity, if the backfield hold off for a kick, you can run and take advantage of the numerical advantage. If they advance their defence to cover the run threat, you can thread a kick in behind to cause an upset. At worst, you can go after their lineout with your superior lineout defence. 
France have taken a huge step forward in their own development. They are firm favourites at this stage to win the championship.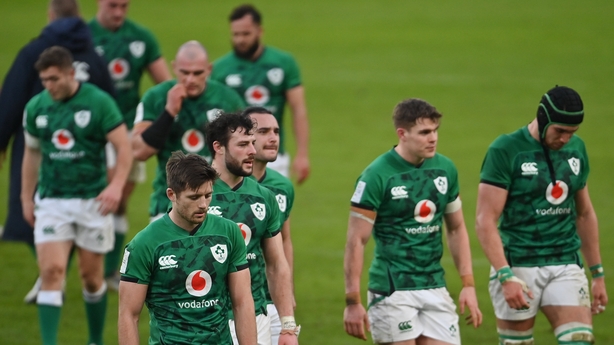 Ireland on the other hand have two weeks to get their bodies right and reset with a trip to Rome to get back to winning ways. 
Championships and Grand Slams will matter in the development of this team, but the 2021 tournament was never going to be the one to define the success of this group. We are expecting a performance at a World Cup at some stage and if France 2023 is going to be where success lies then I'd much prefer to get a win in the 2022 or 2023 Six Nations. 
It's taking longer than we had thought to transition from the last World Cup, but maybe this trajectory will be good for Ireland.
They're not far from clicking as a group but there are tough games to go in this tournament yet and it is time to see a more complete performance from this team.