Covid-19 is a threat to sports participation levels all over the country.
The cancellation of the All-Ireland Leagues is the latest blow and it could have a knock-on effect that impacts the numbers playing the amateur game.
Meanwhile the professional game is finding the restrictions on supporters, gate receipts and marketing quite tough in the current circumstances and their reduced income is no secret.
However, the players are being left in a very uncertain situation. They are no different to other employees across the country when you think of the game solely as a job, yet it's a lot more.
A high commitment, at times a tougher lifestyle, reduced social existence and heightened scrutiny are all parts of the life of an athlete.
The contract situation in Ireland is dragging on for too long and is falling behind other countries and clubs. This has to be playing on the minds of the elite players that are currently contracted to Irish clubs.
The uncertainty and insecurity that comes with contract negotiations is tough enough to deal with when it begins before Christmas. You can see the most senior players starting to pen deals and you can see where you stand based on the advancements of your own contract discussions.
You only really begin to understand these things after you've gone through it once or twice. There's a pool of money to contract players with and it will be pulled and dragged in different directions until the contract positions are filled and there's no more money to argue about.
Humans will feel the pressures of not having a contract and being judged on their performances.
Those that shout the loudest early on will more than likely get a favourable deal, once they can back up their talk, and then the money will filter down through squad players, development players and finally the academy spaces will be filled.
This can go on until March and April under normal circumstances but given the delay that was enforced by Covid-19 and the IRFU, it is set to go on for a bit longer this year.
Considering pre-season normally kicks off in the summertime, it doesn't leave players with much hope of a contract elsewhere if they are to learn their contractual fate closer to the end of the season - not when you consider that clubs in England and France are further down the tracks in terms of finalising their business and playing squads.
The result will be a very hard transition for many players. Adapting to a different team or country with very little time to sort studies, family and living situations is not easy.
For others, it could be a very abrupt transition to retirement - probably the most difficult piece of the professional sport jigsaw.
On the bright side, some jobs have been decided upon. Coaches are being put in place and it brings positive news from the international set-up with Paul O'Connell coming in as the Ireland forwards coach. In the provincial set-up, Andy Friend's fresh commitment to Connacht was also nice to see.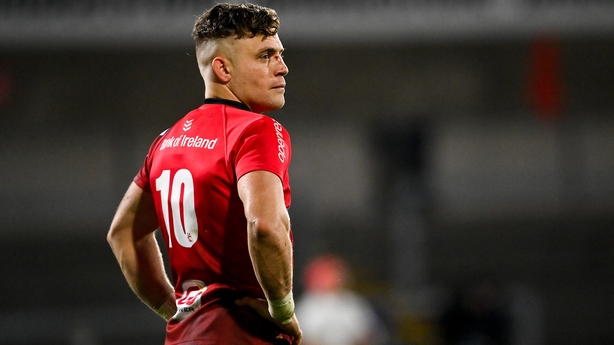 Ulster have begun to announce their retention of players with the likes of Craig Gilroy, Sam Carter and Ian Madigan all signed on for one or two more years.
These aren't central contracts, so maybe the process is a little bit different and they've been given the go ahead to start handing out deals to current players, but why are the other provinces not doing so? And if they are, why aren't they announcing them?
There is always a delay in these announcements anyway, and the PR teams will attempt to drip feed the good news stories into the public domain, maybe keep one in the archives in case there's any bad press.
It will potentially ease the pressure on others that haven't finalised their deal yet or those that are waiting to just get a meeting with the director of rugby.
Yet Ulster have announced the signing of the hugely exciting Fijian Leone Nakarawa.
Again, maybe this is a different pool of money for a marquee player and it wouldn't have been spent on Irish guys regardless but how can the signing be justified given the number of domestic players that are out of contract and waiting to hear their fate within the professional game?
Yes, they're professional players, and they are paid to be professional. But with any top athlete or high achiever, they are humans first. And humans will feel the pressures of not having a contract and being judged on their performances.
They have families and careers to look after. The longer the contract messing goes on, the more it will start to impact on their performances, both for the international team and the provinces.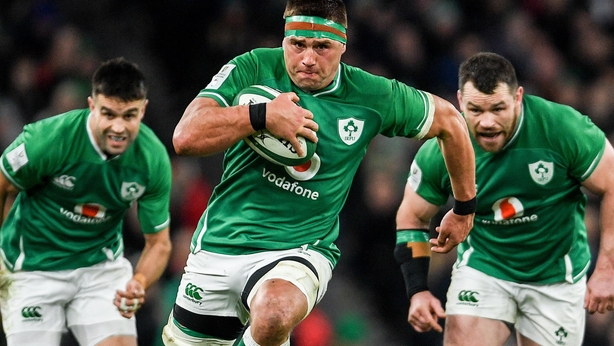 There could be a lot of movement with the provincial contracts over the coming weeks now that there will be a break in play for the Six Nations. Does that mean the international contracts are sorted? It doesn't sound like it with the news of CJ Stander's suitors Bordeaux being thrown into the mix.
I don't usually like when players start to put stories out there to sort the contract early. It's a reaction to slow movement from their employers, or a plea to get a better deal and in my opinion, it just serves to complicate matters between two parties.
The honesty is gone out of the relationship. Yet the CJ Stander situation doesn't sound like it is the player looking to bump up or even speed up a contract. Even if it is CJ driving the story, you couldn't blame him or his representatives for looking at greener pastures considering the delay in their home contract negotiations.
At the end of the day, this is professional sport, and you have to start shouting your own name or nobody else will. He won't be the only one linked with a club in the next few weeks.
The players need to look after their futures at this point and they deserve to know what's in store for them after the next few months of play.
Our internationals are now facing into a few weeks of an international bubble where they can't see their families. All they will be doing is thinking about rugby, learning the game, playing the game, and inevitably talking about or thinking about their contracts. It could prove to be a tough Six Nations if their current deals aren't fixed. How could it be easy?
There will be some harsh calls before this year is out. Some players that we are so used to seeing in their provincial colours will be moved on and told there isn't a space for them. Some will be taking a considerable pay cut. They'll just be glad to have signed on.
It's a difficult situation for both parties but a delay won't do any of them any good. Contracts should be sorted and sorted sooner rather than later.